Puss in Boots: The Last Wish Movies and Shakers December 31, 2022
It took 11 years for Puss in Boots to surface again and he's already used up most of his 9 lives. Now, Director Joel Crawford (The Cross: A New Age) with Januel Mercado create a tech updated, and more colorful, action-packed animated story. The script by Paul Fisher and Tommy Swerdlow brings a more edgy and satiric kind of comedy as Puss relives how he lost the past 8 lives. 
Puss is just not ready for retirement, so he is now tasked with finding a fallen star that can grant him a stay of execution for his 9th life so he can live more adventures. Grimm's fairy tales are pretty grim but are still considered kid friendly classics. This story shows Puss trying hard to keep from getting to that 9th life which could do him in. Dealing with death here could be off-putting for parents watching with their kids, but it is handled well, raising more questions than answers which could spark truthful family discussion.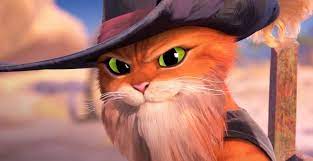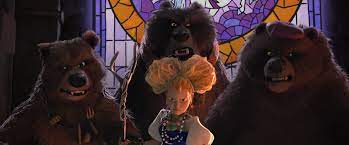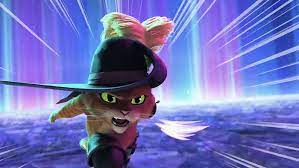 Puss' last hurrah was in 2011 as a spinoff to the Shrek movie. In this film, the artists update the Shrek model with what they call high art and more sophisticated animation.  More than a decade has passed, but, once again,  Antonio Banderas attaches his basso profundo voice to the conceited feline.Puss' compatriots in this iteration are smart and sumptuous Kitty Softpaws (Voiced by Salma Hayek), and a pee-wee sized dog with the cute voice named Perrito (Harvey Guillén, What We Do in the Shadows). But there are more hoops to go through with many fairy tale characters to fend off as they are all looking for that wishing star.  
Getting there is more than half the fun, weaving in familiar fairy tale characters, this time a feisty Goldilocks (voiced by Florence Pugh) and her comedic furry sidekicks, the Three Bears ( Ray Winstone, Olivia Colman, and Samson Kayo,) plus the monstrously "Big," Little Jack Horner (voiced by John Mulaney). Jiminy Cricket surfaces as conscience character. Story edit supervisor, Kevin McCann became the voice of this "Ethical Bug" by accident. He filled in until they could find someone who could sound like actor Jimmy Stewart (It's a Wonderful Life). But McCann picked up the slow drawl of the old actor so well, he got the part voicing the beloved cricket.
Puss' lethal enemy, Wolf, (Wagner Moura) is the ultimate symbol of Death for our fighting feline. Wolf wields two spinning scythes targeted to cut down Puss, leading to the ultimate sword fight. This film comes just one week in the shadow of James Cameron's high tech blockbuster, Avatar, The Way of Water.  No worries, Puss in Boots: The Last Wish is another adventure presenting plenty of action with it's own kind of highly-saturated, colorful animation. Puss, desperate to keep from losing that 9th life, dazzles in battle, incorporating martial arts moves with animation artistry using explosive light and color for every impact.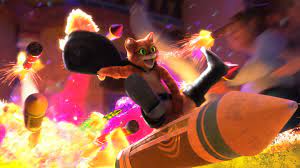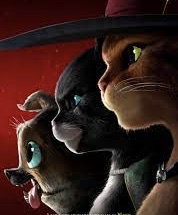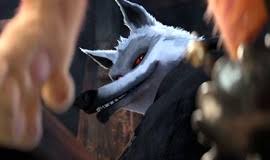 Throwbacks to our feline superhero's interactions with Shrek, the Gingerbread Man and Pinocchio surface from the 2011 Puss in Boots. This artwork has a sumptuous, sensual texture, especially in the close ups of Kitty, Puss and Perrito, especially in their eyes. You'll also notice moments of Japanese style animé cartoon art as Puss is hurtled into action. The technique is used in short bursts just a few times in the movie, but is very effective. 
Death may be the theme in this film, but in the movie franchise business, it is never the end. After seeing this film, The Last Wish for franchise fans is not likely to wait more than a decade for the next Puss in Boots adventure. 
Universal Pictures.     1 hour and 47 minutes.     PG
The post Puss in Boots: The Last Wish first appeared on Movies and Shakers.
from Movies and Shakers https://ift.tt/o0CXqAZ