Salena Gomez: My Mind and Me Movies and Shakers December 2, 2022
Director Alex Keshishian (Madonna: Truth or Dare) goes deep, not only into the personal life of Salena Gomez, but into her personal thoughts, even her diary. Salena, as she's best known, has been performing in front of a camera since she was so very young, (Barney & Friends), and the pressures of being a child star have exacerbated mental and physical challenges she has had to face growing up in front of the public. And it hit hardest when she was on a roll with her music and popularity, then stopped in her tracks by a debilitating disease.
The responsibility of being a symbol for young girls has been enormous for Gomez. Her goal with this film is to help others who may be going through the same torment she has been through trying to find herself. Anyone who thinks that being a star is easy, surrounded by people, questioning and poking, waiting on you hand-and -foot, is dreaming. Having worked as a Kid Director with hundreds of young talent at Disney, you see the pressures put on kids that can create personal problems.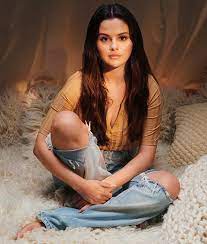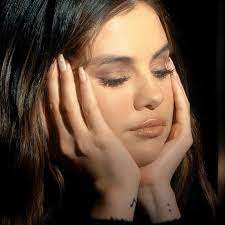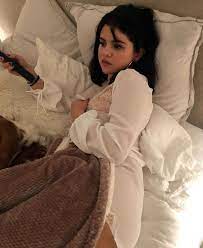 This documentary put together by Keshishian and Paul Marchand, followed Gomez and her team behind-the-scenes and out in the public for the past 6 years. You see her constantly having to prep, get glamourized with makeup, hair and wardrobe for appearances, photo shoots and ready to do interviews. 
The most real and poignant times are her interactions with fans and young girls, especially during her trip to Africa, trying to find purpose for herself as well as a meaningful way to help young women dealing with mental as well as physical adversity. 
To look at this gorgeous young woman who seems to have achieved so much, it's hard to realize the insecurity and internal torment she's seems to be constantly going through. During this time period, she was, and still is, dealing with excruciating physical pain which was finally diagnosed as Lupus, a debilitating disease. That coupled with deep depression and bi-polar disorder have made her life in the spotlight even more of a challenge. Seeing her go through treatments and therapy show how hard it was for her to maintain any kind of positivity. 
For much of the film, she is very stoic, sad, and with a voice noticeably deep and often expressionless. The scenes where Salena experiences some joy are such a welcome change, since she is morose for much of the film. She always seems to be preoccupied dealing with her own mind chatter. 
But, despite all that, she keeps going, not wanting to disappoint her fans, even answering stupid questions put to her by radio, TV and film interviewers who she would likely want to tell to buzz off. She seems frustrated at not being able to fully express meaningful answers or to articulately express what she has learned about herself that she can pass along that might help someone else.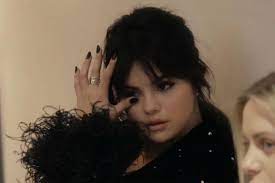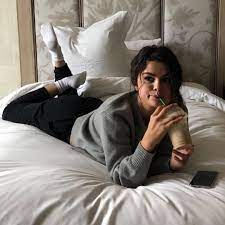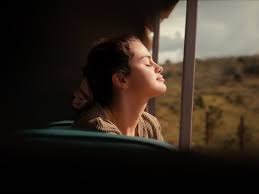 Here, you see that all Salena ever wanted was to be normal, like everybody else. When you see her strolling through her old neighborhood, she gets a taste of how popular she is with little girls who go crazy for her. Little do they know what she's been through. This film will help other young girls and women with their own struggles because you see how vulnerable, human and forthcoming Salena is about what she thinks are her own insecurities and personal shortcomings. 
What Salena has gone through these past few years, and during COVID, make her struggles understandable. Fortunately, now with her role in the hit TV series, "Only Murders in the Building," she's got something fun to be proud of. She also likes that her new song, "You're Not Alone" has helped her make connections with those going through similar situations. This film is extremely personal showing Salena's mental and physical struggles in detail adding message cards in the credits showing where to get help. This film is Salena's way of giving, young and old, a first step towards getting that help. 
Apple Original Films.      1 hour 35 minutes.     R
Apple TV+
The post Salena Gomez: My Mind and Me first appeared on Movies and Shakers.
from Movies and Shakers https://ift.tt/6YU4cXH