She Said Movies and Shakers November 17, 2022
This is an important film with good acting and great source material, but it's just not as dynamic nor impactful as it could have been. Carey Mulligan and Zoe Kazan more than fill the bill portraying Megan Twohey and Jodi Kantor, the New York Times investigative journalists who won a Pulitzer for their work. The film is based on their book of the same name.
Throughout the painstaking process of following leads and trying to gently convince women, one-by-one, to talk about the sexual harassment, abuse, assault and trauma working for Harvey Weinstein, they were trying to nail him for his vile behavior.
The big obstacle was getting information from those who were paid for their silence and signed an NDA (non disclosure agreement), afraid of retribution and shame for being his victim. These women were coerced into giving him massages, watching him expose himself, masturbate, all the way to rape. He preyed upon young women under his employ who thought he would help advance their career in the movie business.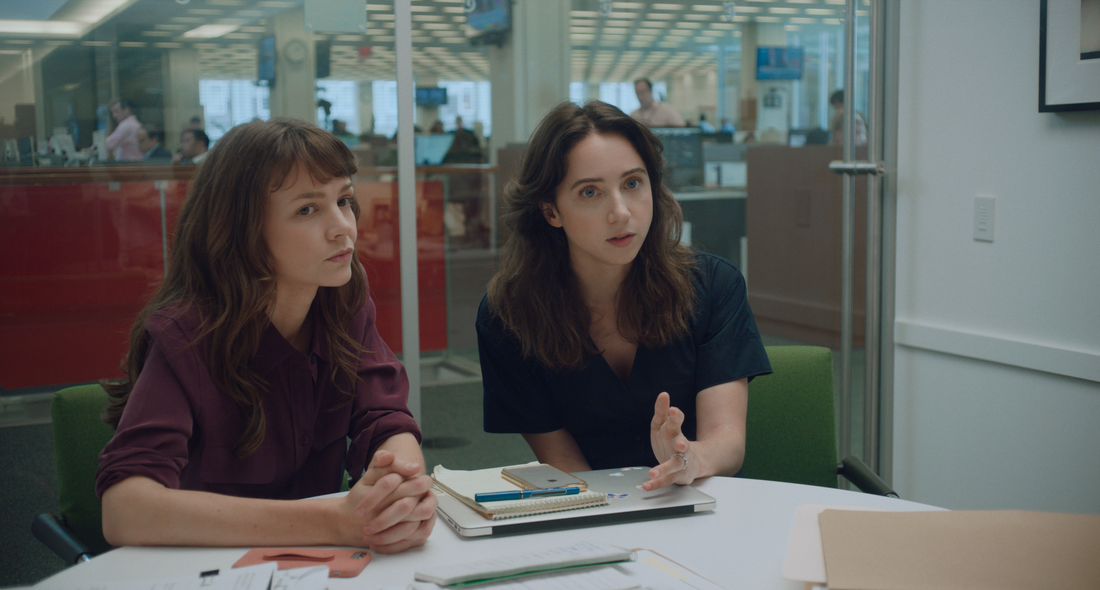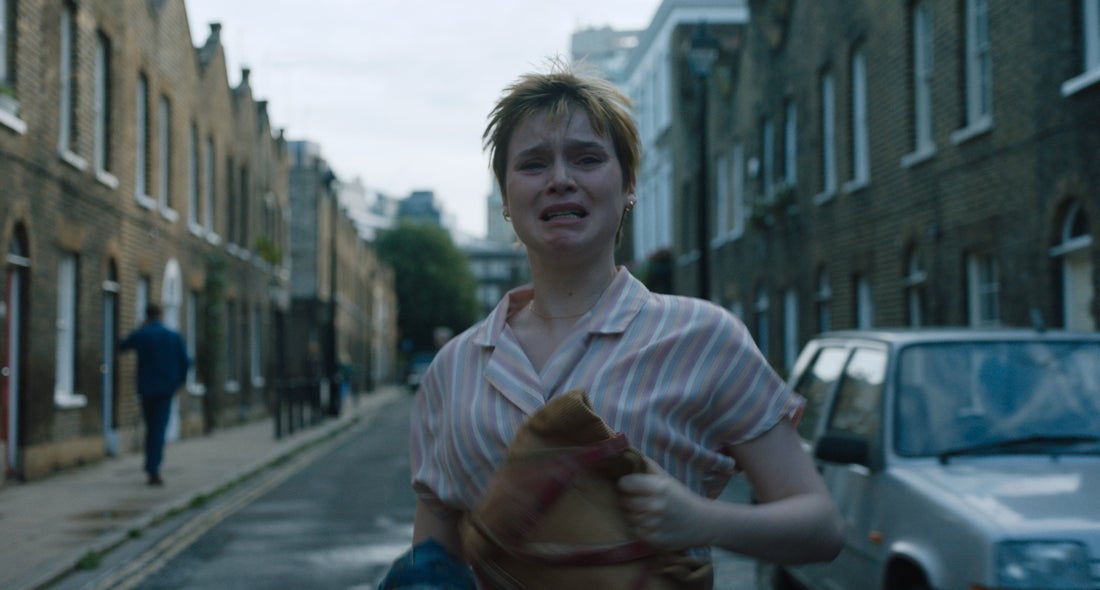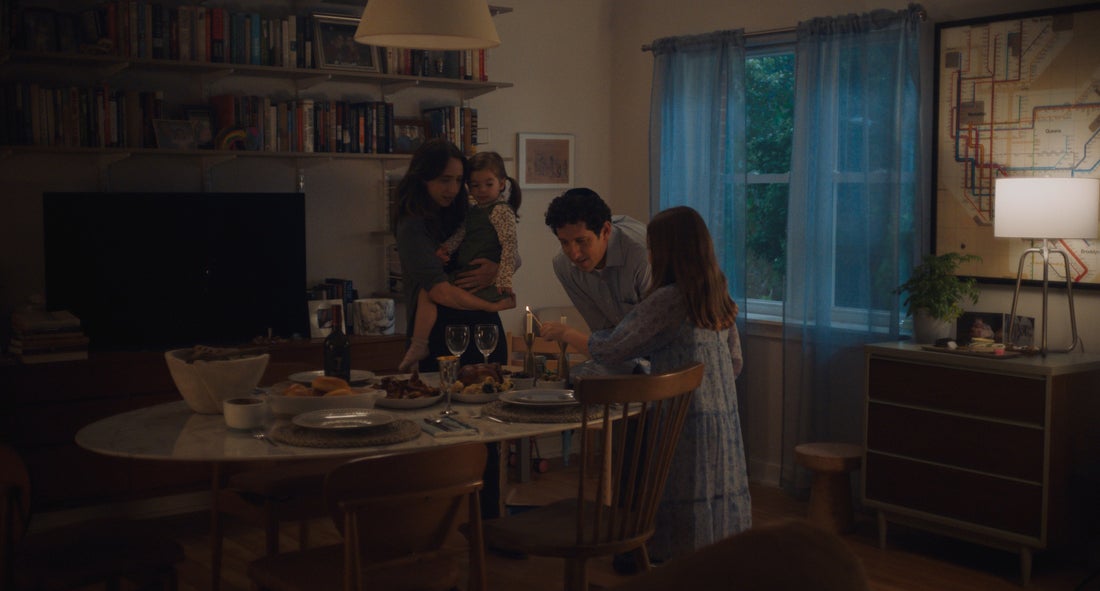 Director Maria Schrader (Netflix-Unorthodox) creates tension throughout. The story starts with Twohey writing about allegations against Donald Trump in the run up to the 2016 election as Kantor works on a series about sexual harassment in the workplace.The two reporters, who don't know each other well, start working together and coalesce on investigating sexual abuse in the entertainment industry, particularly the prevalence of rumors about Miramar boss Harvey Weinstein. The mission was just to get someone to talk on-the-record. As they chased leads, the number of victims grew.
Schrader and screenplay writer, Rebecca Linkiewicz give an inordinate amount of screen time to the personal lives of these two working Moms, juggling their home life through pregnancy, postpartum, relying on their perfect husbands to provide childcare whenever they had yo pick up the chase. Some of it seemed a little unrealistic, even the tolerance and support received from their prize winning Supervising Investigative Editor, Rebecca Corbett (Patricia Clarkson) and Dean Baquet ,(Andre Braugher) the first Black Executive Editor at the New York Times. Clarkson is the compassionate boss, where Baquet is. the decisive one.
Kudos to Ashley Judd who appears in the film and was an actual victim who resisted his advances which caused him to ruin her career. Other actual victims include Zelda Perkins played by (Samantha Morton), Rowena Chiu (AngelaYeoh) Laura Madden (Jennifer Ehle), Emily Steel (Sarah Ann Masse) and Rose McGowan ( voiced by Kelly McQuail). Morton and Yeoh give particularly gut wrenching performances showing how much Weinstein's disrespectful, disgusting, behavior affected and destroyed their lives.
Cinematographer Natasha Braier (Honey Boy, Gloria Bell) follows Twohey and Kantor as do their research and meet with the women, some of whom are still living with the trauma decades later. The scene where Twohey is running through the newsroom, shot from the side, shows the urgency of their desire to get the story in before anyone else does. The script goes to great lengths showing the hard work and drudgery of playing by the rules adhering to journalism's ethics.
But there are other scenes that don't seem very realistic, including the one where Twohey brutally shuts down a guy trying to pick them up in a bar, and the scene where Kantor is being followed presumably by Weinstein's people in a car as she's walking in the dark. It's supposed to be scary, but it's too short and not well-directed.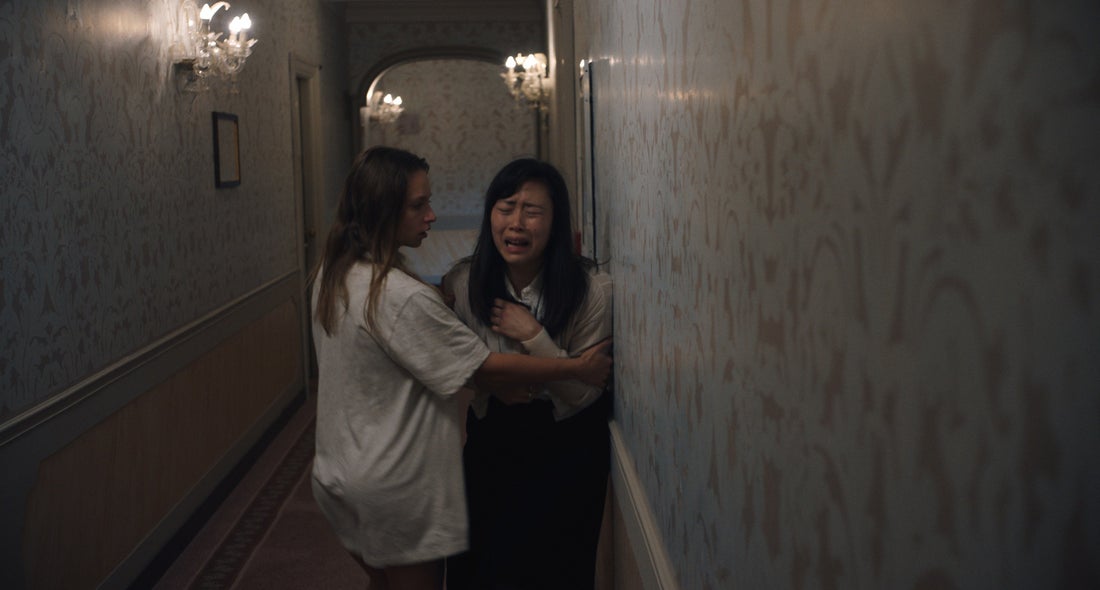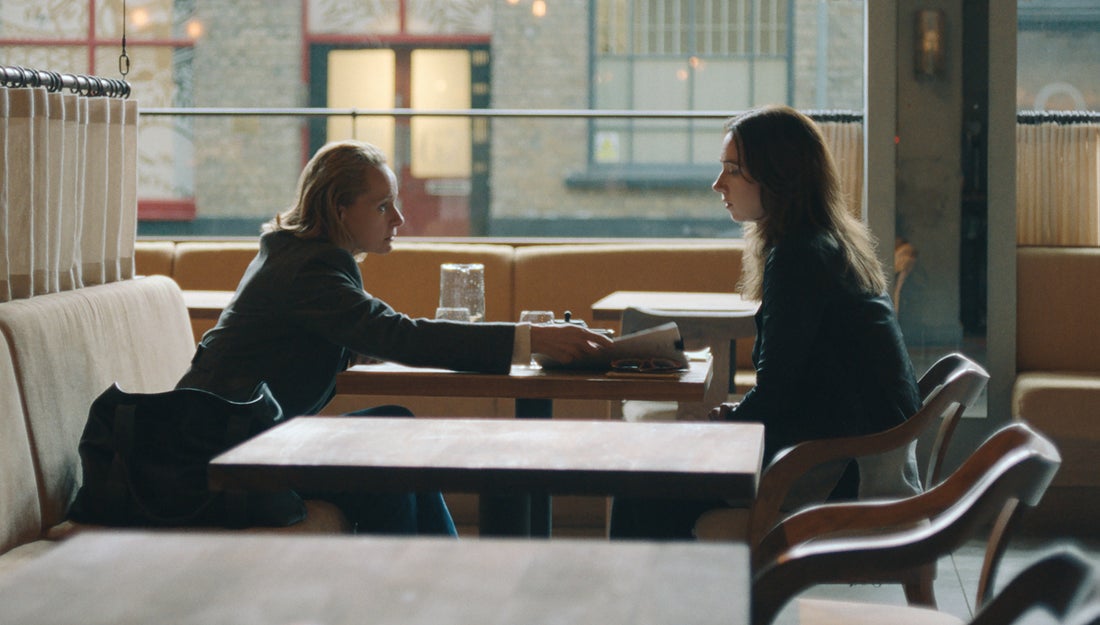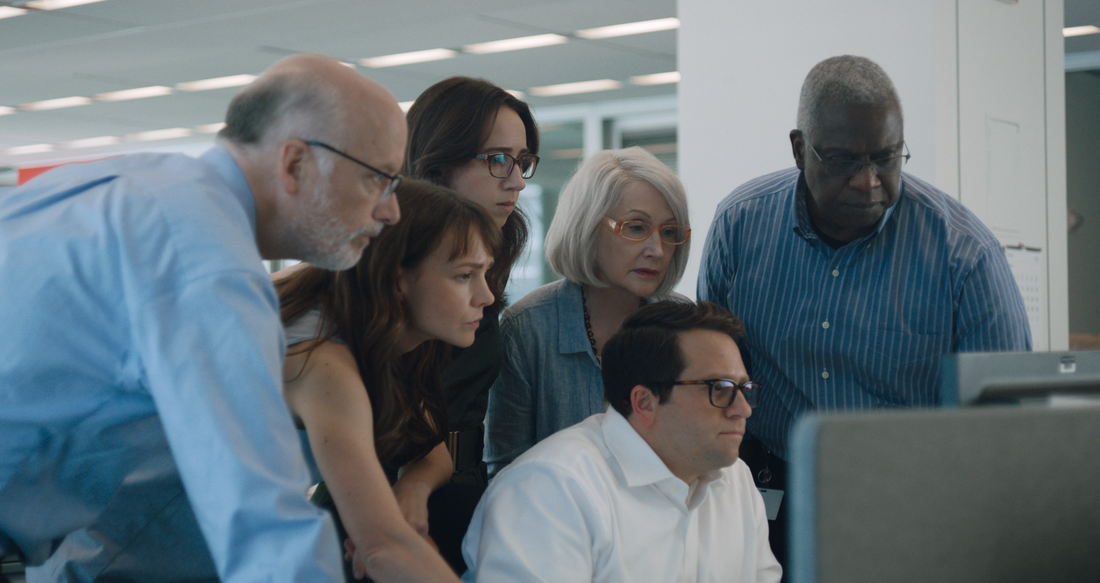 Most of all, there just isn't enough of the imposing presence of Weinstein himself. He's portrayed as a looming tyrant. Perhaps Schnader and cinematographer Natasha Braier didn't even want to show Weinstein's face embodied by an actor. We think there could have been more showing his aides telling him the NY Times was on the phone (without his face on camera) and his getting shook,refusing the call, or blasting orders.
Mulligan and Kazan are both seasoned actors and they react appropriately emotionally when they realize they've got the story. The film is long and feels somewhat antiseptic before getting the traumatic details from the victims. You'll get an appreciation for the dedication Twohey and Kantor gave over 2 and a half years on behalf of the victims, to nail this predator. Bottom line is that they achieved what no one else had after decades of Weinstein's abuse which was well known throughout the industry. The result of their hard work took us right into the #MeToo movement with more Hollywood and corporate executives still being taken to task for victimizing women. It's starting to change, but She Said left us drained asking the same question. How many more Weinsteins are still out there?
Universal Pictures. 2 hours and 8 minutes. R
The post She Said first appeared on Movies and Shakers.
from Movies and Shakers https://ift.tt/wHZT1dg