Sam and Kate Movies and Shakers November 10, 2022
Sam and Kate is a family drama where two real families of actors make up the lead ensemble. Darren Le Gallo wrote and directed this sensitive dramedy about how the older generation interacts with their children and each other. It's a family affair on the producing side, as Le Gallo's wife, Amy Adams is an Executive Producer. Watch our interviews with the cast when we saw the World Premiere at Austin Film Festival.
Dustin Hoffman appears alongside his son, Jake, and Sissy Spacek acts with her daughter, Schuyler Fisk.The film his about two young people who are working in a small town to be be near their parents who are in need of company or care. Bill (Dustin Hoffman), has recently lost his wife. He's angry and like a fish out of water still shocked that he didn't go first. He has issues he refuses to do anything about, so son, Sam, moves in to nudge him and pick up the slack.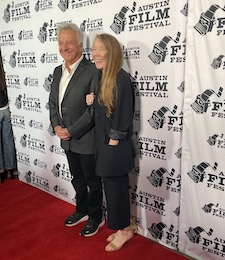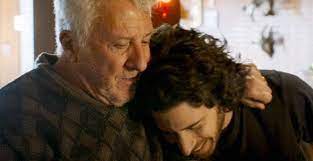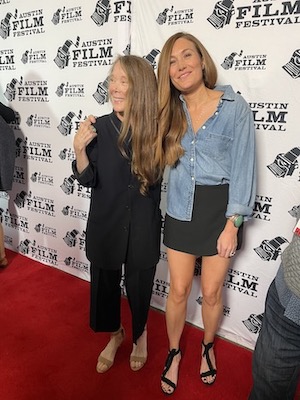 Sam needs some nudges, himself, as a talented artist wannabe, who is working in the town's chocolate factory to make money while he's in town taking care of Dad. That's Mr. Cantankerous, who constantly harps that he needs to find a real job and get a place of his own.
Sam (Jake Hoffman – The Wolf of Wall Street) is smitten by Kate (Schuyler Fisk – Orange County) who owns a rare book store, but his approach to getting her to go on a date is so awkward. When she says she's not dating, he says same so he won't look like a total loser. Jake and Schuyler are actually friends in real life, but the script has them dancing around each other from the get go.
Kate's mother,Tina (Sissy Spacek) is really something, pushing her daughter's buttons, too. She's got personality to burn. They don't live together and when you see Tina's house, you'll know why. Le Gallo did a nice job making the house of this hoarder of the highest order unbearable to live in.
Le Gallo conveniently has Bill and Sam at just the right place at the right time to rescue Tina and Kate after church when their car won't start. Tina recognizes Bill and they strike up a conversation. Some sparks fly and little by little they become more friendly. Bill takes Tina out on a date and Jake gets to finally have coffee with Kate who discovers his artistic talent.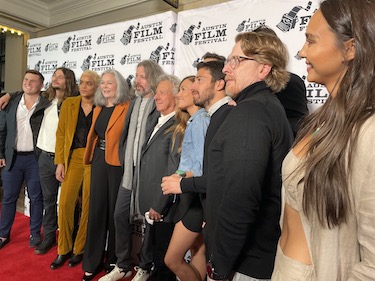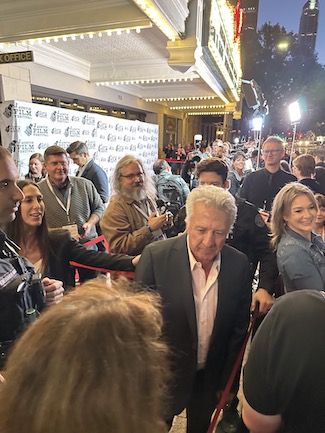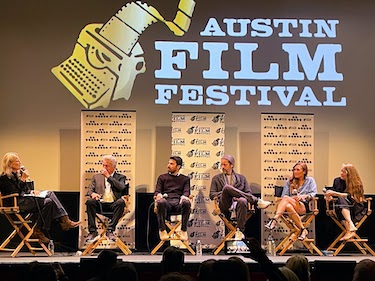 This film about family, friendship, love and loss feels more like a made for TV holiday movie. Much of the story and its characters are fairly predictable, but there are some laughs along with some sensitive heart tugs by the end. The best part of the film is seeing these parents act with their own kids, and they were just as excited about being cast together.
Vertical Entertainment. 1 hour 50 minutes. R
In Select Theaters
The post Sam and Kate first appeared on Movies and Shakers.
from Movies and Shakers https://ift.tt/mog9dPW