Causeway Movies and Shakers November 4, 2022
This film is a change for Jennifer Lawrence who hasn't made a movie in a couple of years, but it is so quiet, slow paced, with such restrained performances, it gets a little sleepy, and so did we. This is the directing debut for Lila Neugebauer, and written by Elizabeth Sanders, Luke Gopebel and Otlessa Moshfegh, it takes awhile to find out what's really going on.
Lynsey (Lawrence) is a U.S. soldier with the Corps of Engineers who was injured in Afghanistan . She has PTSD from a traumatic brain injury which caused a loss of motor skills and memory. She wants to go back, but can't until she gets the green light from Dr. Lucas (Stephen McKinley). So she's biding her time in home town, New Orleans, where her relationship with her Mom (Linda Emond) is shaky. Every scene with her Mom is painful. Lynsey doesn't want the life she had before the military, but can't do anything or go anywhere until the doc says ok.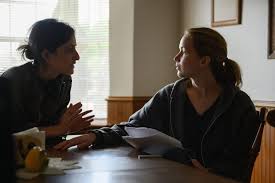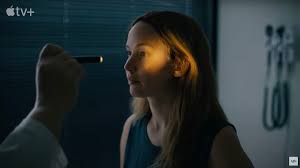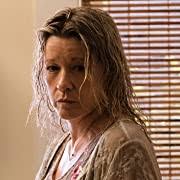 Staying on her own, Lynsey finds a job as a pool cleaner to keep busy and make some money. She's given a truck to use for work and when it craps out, she ends up at an auto shop owned by James (Tyree Henry) who says he can fix it also showing some compassion for the young woman who seems to be in need. What's his story? Is he interested in her? Or just trying to help someone down on their luck? Tyree Henry is known for his work in comedy, but here he's able to show a more sensitive, dramatic side which he executes well.
Lawrence looks gaunt in this film, always staring off into space as she's walking around the streets of New Orleans. Cinematographer Diego Garcia captures the feel of the laid back city well. Lawrence is a natural beauty, but there's a continual sadness in her eyes and her gait. As she runs into James and they get more comfortable with each other, they slowly begin to gain each other's trust. But we lost some of the dialogue, his especially, spoken so quietly, under his breath.
There are a couple of points in the film that don't ring true. In one instance, Lynsey reveals sexual orientation to James, but another scene seems to indicate otherwise. And we finally find out more about James, why he has a bum leg from a past tragedy of his own. And, very late in the film, director Neugebauer and the writers drop in a surprise reveal about another family relationship. Ultimately, it felt out of place and interrupted the flow of the other plot lines.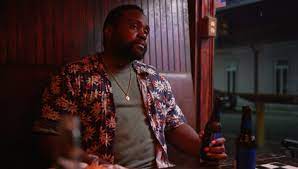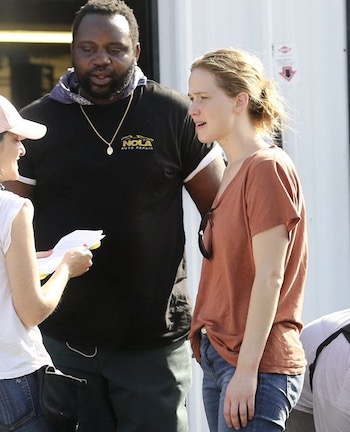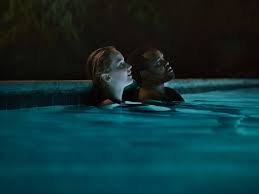 This is not a long film, but it feels that way as it plods slowly along. Lawrence and Henry work well together but we wish there had been more to the script, at a little faster pace to keep us interested and involved in their stories and their developing relationship. But everything seems to move below the speed limit on this Causeway.
A24 1 hour 32 minutes. R
In theaters and on Apple TV+
The post Causeway first appeared on Movies and Shakers.
from Movies and Shakers https://ift.tt/7FxpE1P