Gratitude Revealed Movies and Shakers November 2, 2022
Writer/Director Louie Schwartzberg amassed images and interviews to inspire us to be grateful for another day. It starts with views on life from the amazing 100-year-old TV icon and comedy creator, Norman Lear, who has brought thought-provoking smiles to our faces for decades. Wearing his trademark hat, he praises  each day with the gift of a wise phrase throughout the film. Also seen and heard are philosophic leaders including Deepak Chopra, Rick Bayless, Michael Beckwith, and Brian Grazer.
Schwartzberg presents everyday people, places and nature from all over the world with exquisite visuals explaining why each day is a gift for them as well. Schwartzberg has been capturing stunning scenes as a filmmaker for some 40 years including 3D IMAX films Mysteries of the Unseen World for National Geographic, narrated by Forest Whitaker, and the documentary Wings of Life for Disneynature, narrated by Meryl Streep.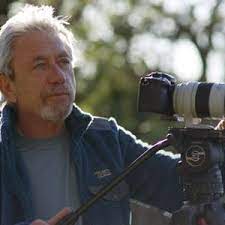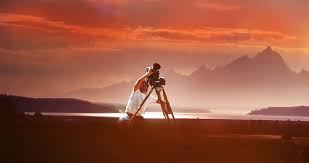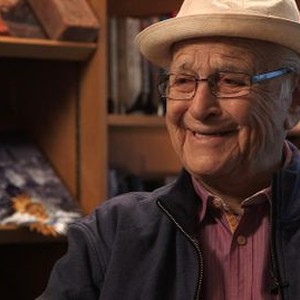 Director Schwartzberg is known for the time-lapse, high-speed and macro cinematography he uses to get fascinating faces and extraordinary scenery.The images are shown along with short, supportive, philosophical interviews with children as well as adults. Peaceful fields and flowers, salsa dancers in costume twirling with abandon, a little girl encouraging getting outside to explore her surroundings instead of being glued to a screen are just a few images showing  positive attitudes and activities.
Alan Wain co-wrote this film with Schwartzberg, and did a fine job editing the vast collection of stunning visuals with Annie Wilkes. It all gets a little repetitive and somewhat preachy, but still refreshing to be reminded of the beautiful, diverse, colorful stories, as well as  obstacles, that we all hope to experience and overcome on our journey. That's especially true of the blind man who climbs El Capitan, one of the most difficult mountains to scale straight up. And then there is an incredibly fearless mid-air ballet performed as the dancers are suspended on the side of a sheer mountain wall. Or the growers who are constantly worried about weather and water, so happy to have dedicated workers who become like family.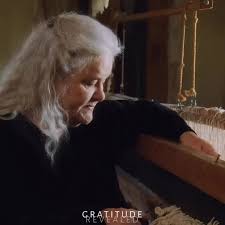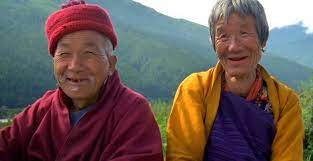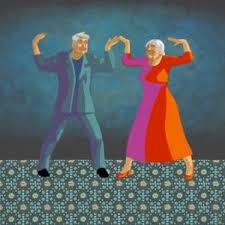 Gratitude Revealed is a visual meditation. Schwartzberg wanted to make this to help solve the disconnect we feel from friends, family and even from ourselves so we can feel good about life once again. There is much to be reminded to be thankful for as we head into the holiday season, especially after a difficult couple of years dealing with the pandemic and political strife and violence around the world. 
At 9 years old, Norman Lear reveals that his father went to prison and he was raised by uncles. The only way he felt he could pay them back was to make them laugh because he believes that life needs humor. At 100 years old, he is the perfect example expressing that laughter and art affects longevity and that life is a gift. Cocking his head with a chuckle, "I go to bed every night intending fully to wake up the next morning, and I'm grateful for that cup of coffee…and that banana."
Area 23a     1 hour 22 minutes.   Documentary
In Theaters now and on Amazon Prime
The post Gratitude Revealed first appeared on Movies and Shakers.
from Movies and Shakers https://ift.tt/r6TE5BO