Werewolf by Night Movies and Shakers October 8, 2022
In time for scary season, Marvel has whipped up a turn-back-the-clock romp with this frothy homage to the 1930's and '40's black and white horror genre. Pulp comic books serve as inspiration for director/composer Michael Giacchino's sometimes gory, but good-natured tale of a secret cabal of monster hunters. This is a quick hit of gore, evil murderers, and some narrow escapes that runs under an hour, all mixed with some comedic touches and sarcasm. 
The story features a small cast playing monsters all vying to possess the powerful Bloodstone, a powerful weapon up for grabs after the death of the group's leader, Ulysses Bloodstone. The winner must slay an imposing monster, and fellow competitors along the way. 
Gael Garcia Bernal (TV's Station Eleven) and Laura Donnelly (The Nevers) are two of six monster hunters. Donnelly plays Elsa, who also happens to be Ulysses' estranged daughter, coming home to get what she considers her birthright. Bernal's character is Jack, a quiet and friendly guy, who's also apparently the most prolific killer in the bunch, even though none of the others have ever seen him before.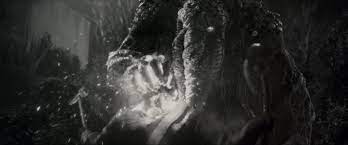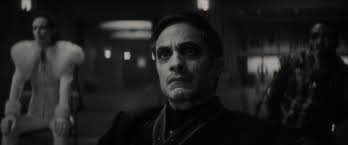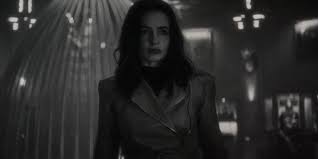 Credit Marvel and Executive Producer Kevin Feige for letting this Marvel product be different from what we've come to expect. Instead of a huge computer generated third act full-out battle, Werewolf by Night has more of a quieter, good feel resolution.
The black and white grainy cinematography, along with harsh lighting and set design by Maya Shimoguchi evoke the almost schlock sets of old late night TV horror movies. It works well to this film's benefit.
Giacchino's musical score also accentuates every tense jump-in-your-seat moment with those minor key broad flourishes that also come off over-the-top adding to the comedy. While this has the feel of old-time cinema, some aspects of the production rely on current technology, like the big CG created monster and some of the bloody effects that are added in post.
We don't get to know the other hunters, save for some loud, raucous posturing from Jovan, a big Scot, played by actor/director Kirk R. Thatcher who is also a creature designer himself, having worked with the Muppets.
But when it comes to stealing scenes, he can't hold a candle to veteran character actress Harriet Sansom Harris as Verusa. She's Ulysses' widow and organizer of the hunt. She's a perfect combination of manic screams and hammy acting that sets the rules and the tone for these proceedings.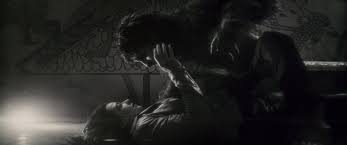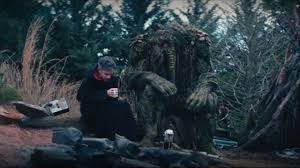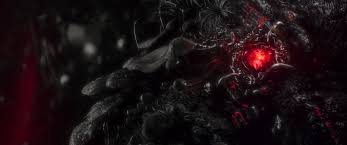 The most refreshing aspect of this film is that it's not Marvel trying to set a new billion dollar franchise in motion. This is a one-off project directed by a man who has never directed a feature length film and with only one previous live action short under his directorial belt. 
Giacchino doesn't have to prove a thing. He already owns an Emmy and an Oscar for scoring TV's Lost and Disney's Up. This is something he wanted to do and Marvel gets the benefit of putting its name on the fun throwback for adults, once the kids go to bed. We think Werewolf by Night is a perfect new addition to Halloween viewing tradition. Spirited, scarrrry fun!
Disney+                54 Minutes            TV-14    
The post Werewolf by Night first appeared on Movies and Shakers.
from Movies and Shakers https://ift.tt/9LNvnq8