Amsterdam Movies and Shakers October 7, 2022
What a cast and what an unfortunate use and waste of their talent. Writer/Director, David O. Russell makes this 1930's murder mystery a long, rambling buddy film, but the disjointed script takes way too long to build up to the climax and interminable denouement. It's more like a series of comedy, dramatic, and silly sketches rather than a cohesive film. With so many characters flowing in and out of scenes, you almost need a score card. Russell structures the film so the characters seem pair off bouncing off each other. 
Burt (Christian Bale), Harold, (John David Washington), and Valerie (Margot Robbie) are the three musketeers of this tale, very loosely based on some historical events that took place between the World Wars. Burt and Harold have to clear their names after being falsely accused of the shocking murder of Liz Meekins (Taylor Swift) which they witnessed.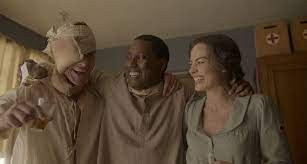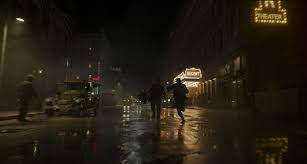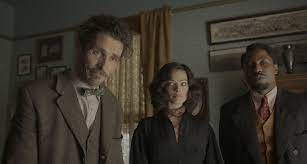 From then on, the story becomes convoluted involving Chris Rock, Zoe Saldana, Michael Shannon, Mike Myers, Matthias Schoenaerts, Andrea Riseborough, Alessandro Nivola, Arnon Milchan, Anya Taylor-Joy, Rami Malek, and Timothy Olyphant. The purpose of this exercise it to try to find out what's behind the murder and who's trying to stop others from finding out. Was there an ulterior motive with political overtones whilst the Nazi menace was building in Europe?  
Christian Bale is funny as the narrator. His character has a glass eye, as a result of an injury in WW I France. It becomes a bit enhanced by him talking like an old Borscht Belt comedian. Burt and his goofy wife, Beatrice, (Andrea Riseborough) ,have weird interactions, almost like another Burns and Allen. John David Washington is the romantic heavy, but never seems committed to his character. He generally delivers his lines in monotone with a vacant stare. Margot Robbie is gorgeous, especially in closeup and her smile lights up the screen. She knows how to play bat shit crazy and seems to be able to keep the plot going. 
Chris Rock entertains popping up in the middle of scenes, but his character is completely out of synch with the time period of the film. He sounds like a 21st Century resident of NYC thrust back in time. This is just another example of elements that don't quite fit together. Not sure of his purpose. Rami Malek and Anya Taylor-Joy have their own push-and-pull relationship which also seemed very inauthentic.  Mike Myers and Michael Shannon have their own patter when they come on the scene trying to use Burt, Harold and Valerie to further their own agenda.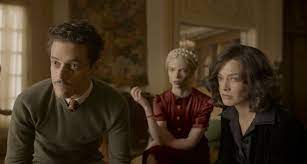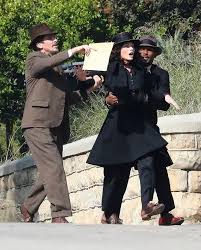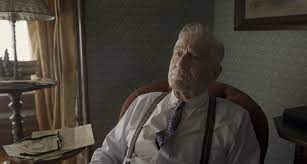 But when Burt, Harold and Valerie uncover the important players in a plot to overthrow the U.S. Government, it gets a little more interesting. General Gil Dillenbeck (Robert de Niro), becomes the key to exposing the murderer and the plot, which is based on some real historical fact. De Niro plays retired General in a casual manner which is also a little strange. for a military man. 
You need a lot of patience to get through this 2 hour and 14 minute movie that could have used some judicious editing. The set design, hair, make-upland costumes (especially for the women) are impeccable. But the machinations of the story flits from one scene to another haphazardly consistently changing groups of characters along the way. Stay for the credits to get the payoff, to decide if Amsterdam is worth the trip. 
Walt Disney Studios Motion Pictures       2 hours 14 minutes.       R
In Theaters Now
The post Amsterdam first appeared on Movies and Shakers.
from Movies and Shakers https://ift.tt/DNTg3ZX