Sidney Movies and Shakers September 26, 2022
This documentary is exceptional because it tells the remarkable story told by those most important in Sidney Poitier's life and by the actor himself. Executive Producer Oprah Winfrey and Director Reginald Hudlin (Marshall, Boomerang) were able to use an interview Poitier did with Oprah in 2000 that was only supposed to air once. But his family gave Oprah permission to use it again for this incredibly personal biography of this Academy Award winner's life plus his contributions to the civil rights movement and the movie industry. Oprah and Sidney had a special friendship that lasted decades.
She and Huddlin wanted to paint Poitier realistically as a man who had to overcome enormous obstacles to become one of the greatest actors in of his time. In this film you see the profile of a sincere, dignified, talented and dedicated family man with only one regret. He had trouble grappling with his divorce from first wife, Juanita who is also interviewed and gives a unique perspective on her ex-husband's guilt over their divorce. This film reveals that his divorce from Juanita had him seek therapy.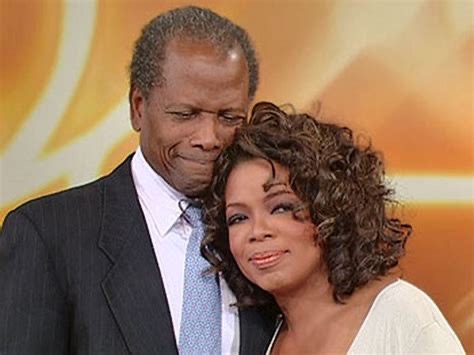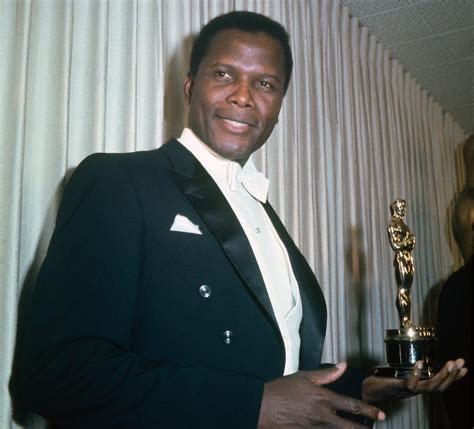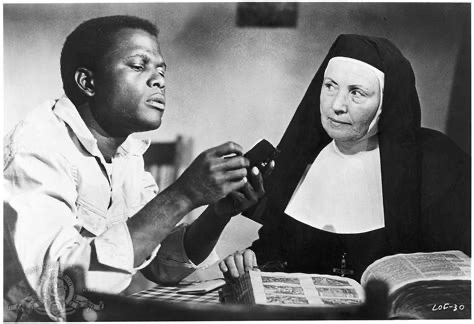 The archival footage of him acting with and falling in love with Diahann Carroll while filming Paris Blues is beautiful, yet tragic and heartbreaking. His mother and father were examples he always wanted to follow. Getting a divorce was not. He was married two times and found happiness with actress Johanna Shimkus who was with him until he passed in January, 2022 at the age of 94. Hearing from Juanita and Shimkus is enlightening, showing how dedicated he was to his family, which includes his 6 daughters, 3 by each marriage.
How could a young man from the Bahamas come to the U.S. without knowing how to read or write become one of the greatest actors ever? Poitier admits in the film that he didn't even know what he looked like until he was a young man. He was shocked when he saw himself in a mirror for the first time. He wanted to be an actor but was thrown out of an audition for the Black Actors Theater group because he could not read and had a pronounced Bahamian accent. Working as a dishwasher to make enough money to live, Poitier describes a "fat Jewish waiter" saw him trying to read a newspaper and offered to teach him how to read. And it changed his life.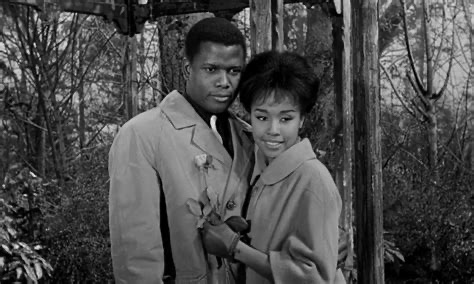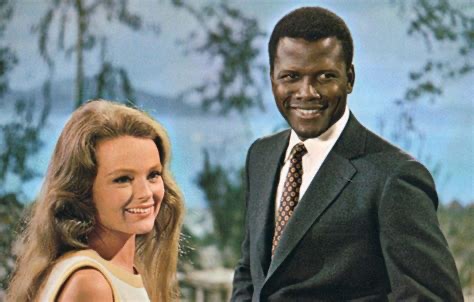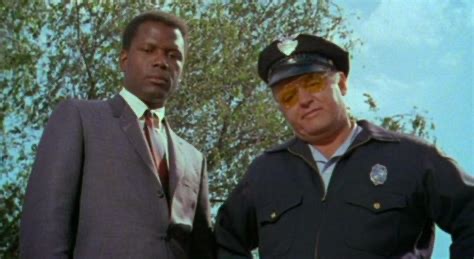 Sidney Poitier was a groundbreaker. He was the first Black male actor to win an Academy Award. This film covers his fascinating story, from beginning to end. It is filled with details, including stories about and tributes from Denzel Washington, Halle Berry, Lenny Kravitz, Diahann Carroll, Morgan Freeman, Barbra Streisand, and Robert Redford. Katherine Houghton co-starred with Poitier in the groundbreaking film, Guess Who's Coming to Dinner (1967) about an interracial couple meeting the parents who were played by Katherine Hepburn and Spencer Tracy. One of Poitiers most famous scenes was the return slap in In the Heat of the Night that changed long-held Hollywood perceptions.
Oprah idolized Poitier the first time she saw him on television at the age of 10 seeing him accepting the Oscar. Her tearful tribute to him serves as the emotional exclamation point to this documentary, along with Hudlin's directing to make this film one that keeps Sidney Poitier's vibrant, intelligent, inspiring presence alive.
Apple TV+ 1 hour 51 minutes Documentary
The post Sidney first appeared on Movies and Shakers.
from Movies and Shakers https://ift.tt/cozy6tq