Three Thousand Years of Longing Movies and Shakers September 5, 2022
Writer/Director George Miller is known for his cutting edge fantasies and this film is no exception, which includes graphic nudity and disturbing images. He uses special effects to create a visually beautiful film with engaging storytelling, but it takes awhile to catch on. 
Alithea (Tilda Swinton) is a straight-as-an-arrow professor of Narratology, the study of narrative structure and how it affects perception and the world around us. This screenplay is based on A.S. Byatt's 1994 short story called "The Djinn in the Nightingale's Eye." Alithea is the prime example of prim and proper. She on a literary lecture tour in Istanbul, thrilled to to be staying in the room at the hotel where Agatha Christie wrote "Murder on the Orient Express." When she is encouraged to pick a memento from a booth in the huge marketplace, she picks a strangely distorted one that is about to change her life.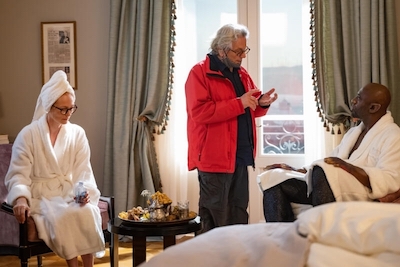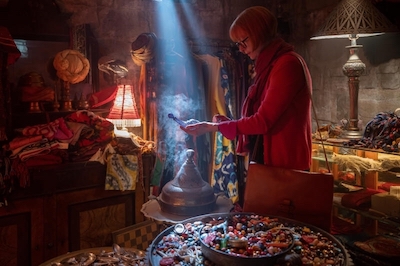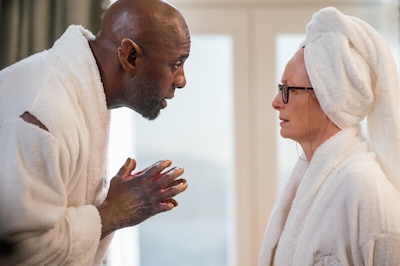 Alithea is suddenly confronted, in a flourish, by a literally bigger-than-life genie who wants to grant her 3 wishes, which she does not want. Now, that's an unusual premise, especially these days when most people would give anything for their wishes to be fulfilled. The one big rule he imparts is that she cannot wish for 3 more wishes. 
The djinn appears as a large and imposing Idris Elba with pointy ears and a mellifluous voice. He's been in that bottle for 3,000 years and has bottled up captivating stories from the past. As Alithea and the Djinn hesitatingly get to know and trust each other, they begin to create a narrative of their own.
Writer Director George Miller (Mad Max franchise, Babe and Babe in the Big City, Happy Feet, The Witches of Eastwick) wrote the script with Augusta Gore. The repartee between Swinton and Elba 's characters gets more palatable as the story unwinds. It's strange, at first, but as the djinn (Genie) spins the stories of his three thousand year past, they include historical details which include his interacting with the Queen of Sheba and King Solomon, life in the palace of Suleiman the Magnificent, and eventually how he came to her in this strangely misshapen bottle.  
Miller lays out each story in ancient detailed settings, and there is enough action to keep you enticed to hear about each of the djinn's adventures which are graphically told. The score by Tom Holkenborg adding ambiance to the ups and downs of the Djinn's adventures.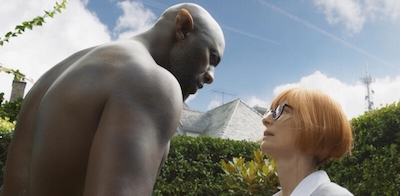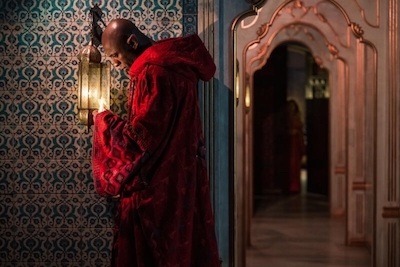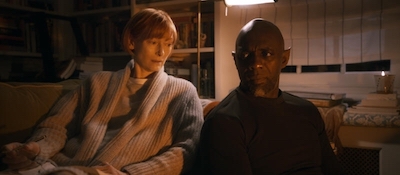 At one point, Miller breaks from the Djinn's stories to have Alithea relate to the Djinn why she is so attached to storytelling. She tells him about her marriage, but that there was no feeling for her in the relationship. She came to realize that stories were so much more important, admitting that, "I find feeling through stories." Miller intersperses the questions Alithea poses, as a storyteller in her own right, that feeds her imagination, as well as ours. 
As their interaction continues, this becomes a love story, unrequited at first, but, never fear, there is an unusual and satisfying twist by film's end. Miller intersperses the questions Alithea poses to the djinn, as a storyteller in her own right, which feeds her imagination, as well as ours. Miller adds another unusual fantasy to his filmmaking repertoire, but the best part is watching Swinton and Elba's in engaging repartee make their own special magic. 
United Artists/MGM.   1 hour 48 minutes.    R
The post Three Thousand Years of Longing first appeared on Movies and Shakers.
from Movies and Shakers https://ift.tt/6MwsDH7