No Ordinary Life Movies and Shakers September 3, 2022
Director, Producer Heather O'Neill shows though actual video and interviews how 5 fearless CNN camerawomen brought a different perspective to their coverage of conflicts around the world. They were pioneers where News executives were reluctant to put women in the field. I experienced that myself, working for a TV news station in the 80's, not telling those in charge I was pregnant until I just couldn't hide it anymore so I could cover stories. 
In our interview with O'Neill, she says these camerawomen saw and recorded pictures and details that men didn't or couldn't capture in the same way. It was storytelling from behind the camera knowing that it's hard to show inhumanity, famines, and death with beauty without getting involved, yet still being able to survive working in war torn zones. They spoke with women and wanted to capture the faces of the people and children, which revealed so much more.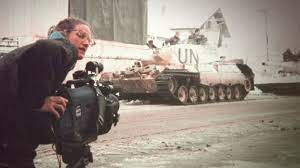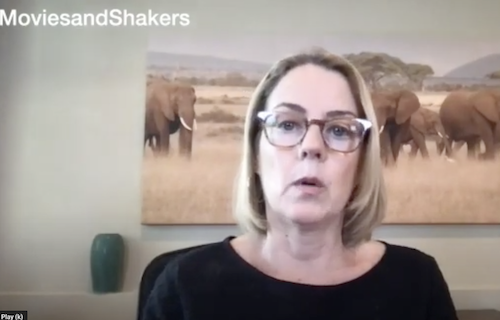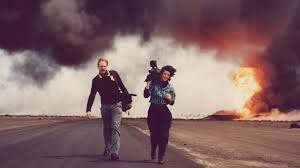 Jane Evans went for the interview and was told, point blank, you can't do this job because you're a girl! But she proved otherwise covering the Berlin Wall, the Gulf and Yugolsav Wars, famine in Africa and more. Her dream was to travel to get visuals when history was happening, and she did.
Mary Rogers became a camerawoman so she could see the world winning an Emmy and a Peabody for her work covering the election of Nelson Mandela and the Arab Spring rising among so many more stories. 
Cynde Strand rode her bike around the world. and says she had to go the extra mile to get a shot at being a camerawoman going from Beirut to Beijing, covering the first Gulf War, Tiananmen Square, the genocide in Rwanda and famine in Somalia. 
Maria Fleet started with editing before getting into the field and never back in building seeing people at their most vulnerable covering Chechnya, Kosovo, Berlin, the Gulf, and Somalia. She also won an Emmy and a Peabody.
Margaret Moth, from New Zealand was so gutsy, some thought she had a death wish. She actually survived being shot in the face by a sniper, hospitalized long term, but went right back out a year later to cover Sarajevo's fighting in 1992. She and her story are amazing but also hard to watch after you see what she was willing to put herself through.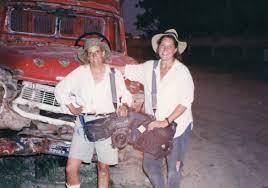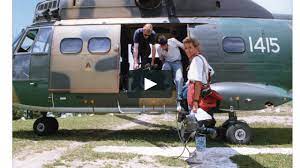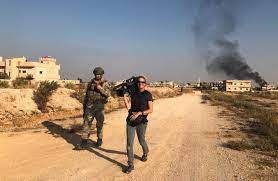 In the film, Christiane Amanpour describes these journalists as tough with a sisterhood bond of their own and there are scenes of all of them partying together having a ball. There are many stories about women crashing through the glass ceiling, but Director O'Neill shows how these driven, courageous camerawomen broke barriers to show what was going on in the world way before they had the technology we have now.  And they were hell bent on capturing it where many men and certainly women, had not gone before.
CNN September 5th     1 hour 18 minutes.    Documentary
The post No Ordinary Life first appeared on Movies and Shakers.
from Movies and Shakers https://ift.tt/WXVCS8z