House of the Dragon, Episode 1 Movies and Shakers August 24, 2022
Is House of the Dragon just a one night stand or does this Game of Thrones prequel have staying power? Although rife with extremely gruesome violence, we think it's worth another trip to The Iron Throne. Based on the first episode, the welcome back was starting to wear thin.
Set some 200 years before the action that riveted viewers until the last, unsatisfying episode, it takes us back to the fantasy kingdoms based on George R.R. Martins' novels. This series uses some elements from Martin's Fire and Blood. For fans of the show that concluded three years ago, the fun in this first episode is being reintroduced to the now iconic family names; notably Targaryen and Hightower. We get to know another "Mother of Dragons" long before GOT's Daenerys Targaryen set foot on the planet.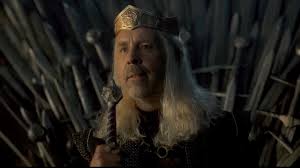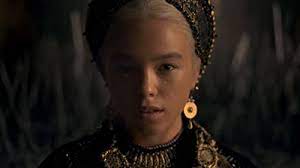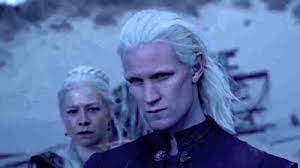 The intrigue is set with succession to the Throne. It's a male society and King Viserys Targaryen (Paddy Considine), is trying, once again, for a son to be born to take up the mantel. He already has a teenage daughter, Princess Rhaenya  (Millie Alcock), with the family's trademark white hair, who is never given serious consideration. The King's brother, the hot-headed, violent schemer, Prince Daemon Targaryen (Matt Smith) is one of the villains in this scenario. But even he shows a soft spot for family. There's more intrigue with young Alicent Hightower, (Emily Carey). She is the Princess' best friend and daughter of Otto, The King's Hand, chief advisor to the King.
Following the major plot points seen in Game of Thrones, there are vivid scenes of a brutal jousting tournament with more gore than expected, including lots of bloody body parts. This is intertwined with even more disturbing scenes of Queen Aemma Arryn (Sian Brooke) in horrifically painful labor, trying to birth the son the King wants so badly to succeed him. It is far more shocking than anything you'd see in a labor room today.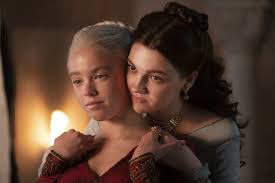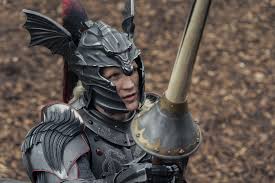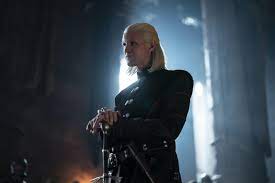 There is also a lot flesh, along with raunchy sex, just as there was in original series. It is all very graphic and uncomfortable to watch, which is what Episode 1 director, Miguel Sapochnik (Game of Thrones) and Writer Ryan Condal, obviously wanted to show. We just know there will be more of the same in the weeks to come. There were times we wanted to turn away from this one, but are going back for another try. Will the storytelling be compelling enough to draw other than just the hardcore GOT fans? That is the question. 
HBO TV Series.  Episode 1   66 minutes
The post House of the Dragon, Episode 1 first appeared on Movies and Shakers.
from Movies and Shakers https://ift.tt/vXotOfH