I Love My Dad Movies and Shakers August 5, 2022
Uncomfortably funny with a truly despicable premise, you will want to say "No! Don't!" when this Dad catfishes his son posing as an imaginary woman? Writer/Director James Morosini (also playing himself) takes his own father to task in this basically autobiographical story about his father, Chuck, (Patton Oswalt).
Chuck was never the kind of Dad who showed up for his son and is divorced from his mother, Diane (Amy Landecker). Finally, Franklin (James Morosini), after much therapy, decides to block Chuck out of his life. It was Morosini's own therapist who suggested he make a movie out of the outlandish things his Dad pulled not showing up for his son through his childhood and it took it's toll.
We first saw the film at SXSW, again at the Chicago Critics Film Festival and had a conversation Writer/Director James Morosini who stars in this autobiographical tale. Morosini told us how nervous he was at the premiere at SXSW when he first saw the film with an audience, sitting next to his Dad who ultimately liked the film.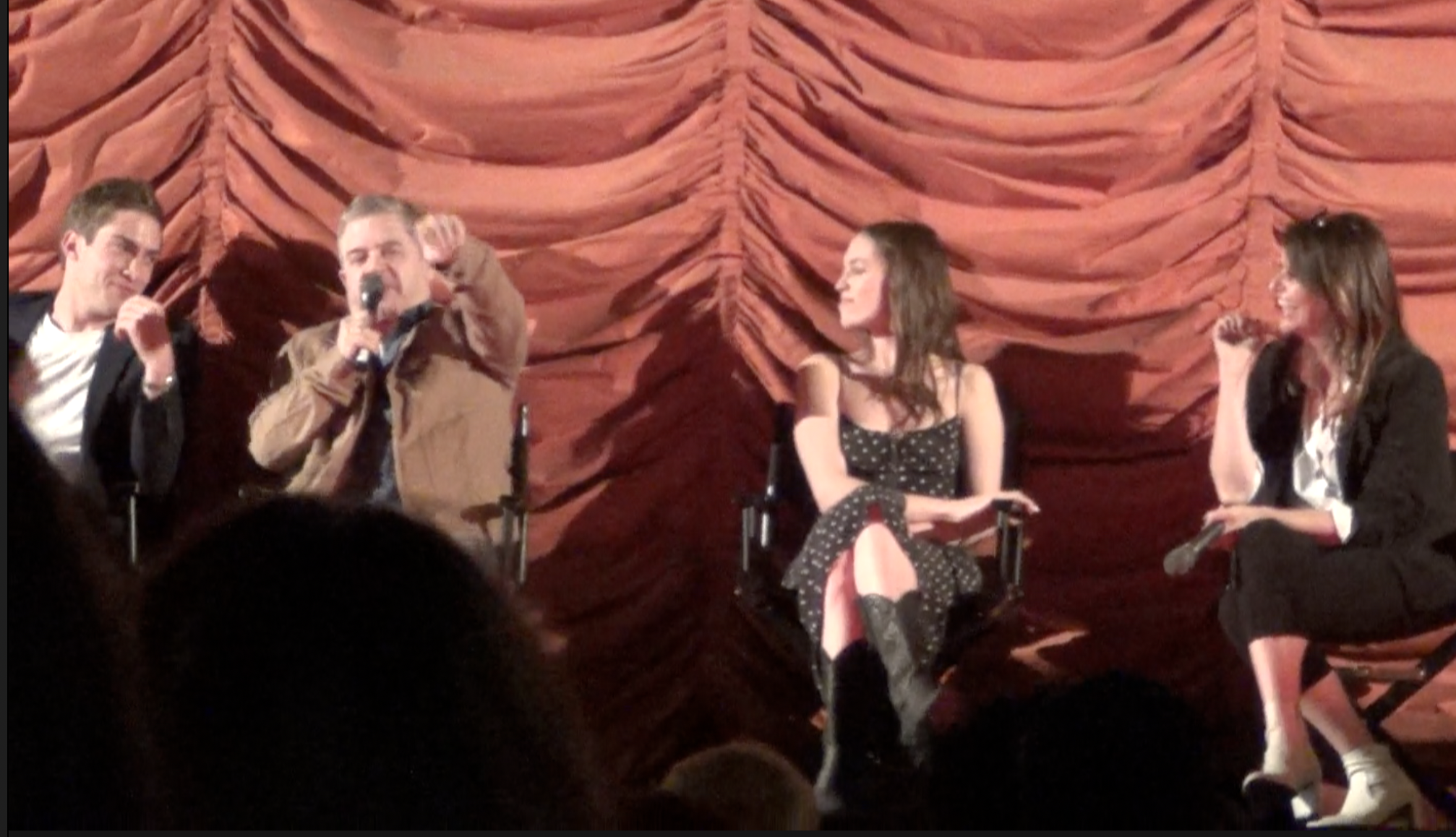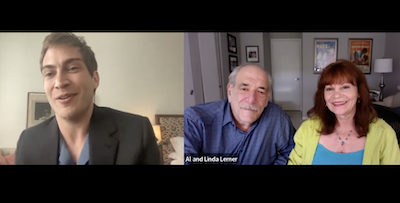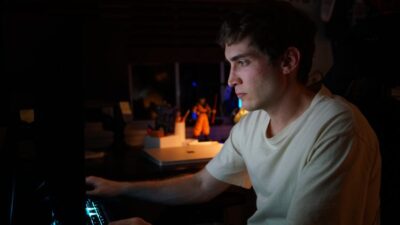 Oswalt, playing Franklin's father, is beside himself with frustration when Franklin stops having contact with this bad dad. Chuck decides to catfish his son on Facebook after friend/co-worker, Jimmy (Lil Ref Howery) tells him about someone who did the same. But, instead of creating an imaginary man, Chuck creates a new facebook profile using an attractive young waitress he knows from a local diner to start an online friendship with his son.
What's draws you in is watching inept Chuck trying to think on his feet tackling the chaos of this new online relationship which includes texts. Patton Oswalt said he had to play the part just to see how Young filmmaker Morosini was going to pull this off. The scene where Chuck drags his own girlfriend, Erica (Rachel Dratch) into it will make you squirm in your seats. Erica crosses every sexy boundary talking to Franklin putting the unnerved Chuck in an even more precarious position.
Oswalt is a riot and plays frustrated doofus so well with his range of nerve wracked facial expressions. Once he gets himself into impersonating young attractive female Becca, (Claudia Sulewski) via Facebook and chat, he digs himself deeper and deeper into a very uncomfortable and difficult situation with sexual overtones.
Sulewski had a tough job playing two different Beccas. The real one works in Chuck's local diner, but the imaginary one is giving the young guy the attention he's craved escalating Franklin's emotions falling hard for his new FB paramour. Chuck wants to pull Franklin's emotional strings, but not that far and it really becomes out of line online.
Franklin's is so driven to meet his new love, he gets Chuck to go on a road trip during which Chuck realizes this is not a father/son bonding trip, but that he's about to be outed. Morosini creates scenes of Franklin and Becca (really Chuck) acting out his sexual fantasies. That's when Chuck realizes he's gone too far. This is a brave move for Morosini, the filmmaker, as well as for Oswalt.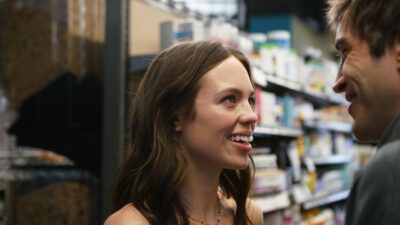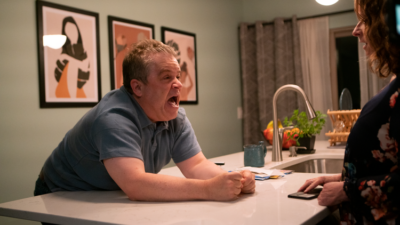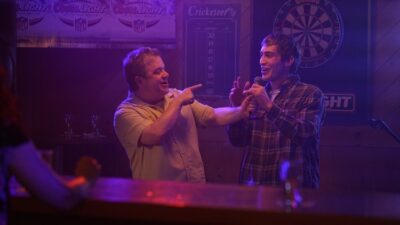 Heading to the climax, you might feel guilty laughing at how far Morosini takes this. Their kissing scenes are so wrong on every level as outrageous comedy. The Scenes showing Morosini kissing Oswalt thinking it's Sulewski show excellent timing in the hands of editor, Josh Crockett. Watch our interview to see if Morosini answers our quest to find out who was the best kisser). And Morosini's acting and while directing the final climax in the diner to meet Becca in person also show his ability to handle complete chaos. That scene was obviously a huge challenge to stage, shoot, act and edit.
This is Morosini's personal story, but he vows the next one won't be about another family member. We look forward to what he has coming up up next. With this film, Morosini takes his place among a new generation of multi-talented filmmakers with stories to tell and, in process, his unconventional approach shows how social media and it's pitfalls can be awkwardly hilarious.
Magnolia Pictures. 1 hour 36 minutes R
The post I Love My Dad first appeared on Movies and Shakers.
from Movies and Shakers https://ift.tt/3EajWKt