Resurrection Movies and Shakers July 30, 2022
Rebecca Hall gives a totally committed performance in Writer/Director Andrew Semans' disturbing film that blends mental anguish from the past into horror. Margaret (Hall) is a woman who leads a successful and seeming orderly life. She seems to be in control, balancing the demands of her busy career while a devoted, but over-protective parent to her teenage daughter, Abbie (Grace Kaufman).
You know there is something simmering underneath her seemingly calm, controlled demeanor. But her anxiety becomes more difficult to suppress and for us to watch after she catches the glimpse of an elusive, creepy man from her past. Semans keeps his image and identity at a distance, but Margaret is obviously shaken by his presence. Is he following her? You know there must be hidden secrets from their former relationship.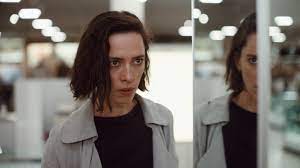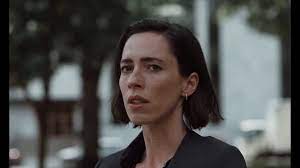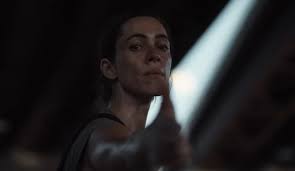 Semans uses discordant violin stingers throughout to punctuate the aura of horrific impending peril that comes from the fear on Margaret's face when she sees or encounters David. It's a slow reveal to help create tension.
David (Tim Roth) must've done something very disturbing to produce her anxiety at the sight of him. Semans keeps his bad deeds basically under wraps to create tension and curiosity. It's actually a little frustrating. Only when they finally meet face-to-face do you see David's cold, calculated behavior and how it affects Margaret. She is so afraid of him and the power he obviously has over her.
She is fearful she'll fall under his spell again and worse, that he'll interact with her daughter. It's also affecting her work. When she recognizes that her new assistant, Gwyn (Angela Carbone)is having problems with her boyfriend, she feels that she has to try and warn her of the pitfalls of a toxic relationship.
To us, this is really the climax of the film. Hall, glassy-eyed, staring into the camera, dives into the psychological anxiety she displays delivering a 7 minute mesmerizing monologue in closeup. She calmly, in a soft voice, delivers background regarding her own abusive relationship as a warning to Gwyn. Director Semans relayed in Q & A that she performed the speech in one take which he said was more than satisfied with. But Hall insisted on doing another for safety. Incredibly, she delivered the complicated, powerful, emotional monologue in one take, again.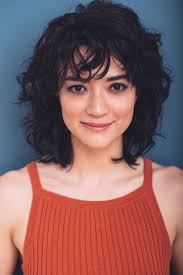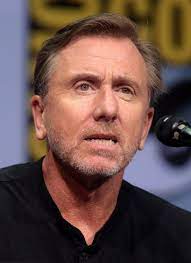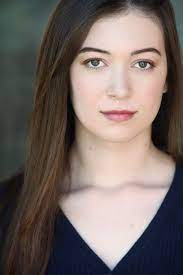 That scene was powerful enough, but Semans continues with a confusing melange of events that left us wondering if they were imagined or not. They involve an altercation between Margaret and David, an accident for Abbie and the appearance of a mysterious baby. Semans directs a confusing, uncomfortable watch with an ambiguous ending that is a bit of a let down, but Hall's performance is committed, commanding and impressive.
IFC. 1 hour 44 minutes Horror
The post Resurrection first appeared on Movies and Shakers.
from Movies and Shakers https://ift.tt/UgEeQ90