Vengeance Movies and Shakers July 29, 2022
B.J. Novak uses well the skills he's honed as a comedian, writer, producer and actor as a first time director of a this fun, dark, deadpan, detective comedy thriller. Here Novak (Punk'd, The Office) plays a podcast star wannabe who is a fish out of water in West Texas. He goes there to speak at a funeral for a girl he hooked up with just a few times. This film brings Novak and Ashton Kutcher back together for another round of funny business they both had working together on "Punk'd" early in Novak's career.
Ben Manalowitz (Novak) comes to this little Texas town with his attitude of superiority assuming there's nothing of interest or value in this wasteland. He comes thinking he can mine a good podcast story about these people he considers rubes. He's a journalist who wants to generate interest and favor from his editor (Issa Rae) to record the story so he can become famous. She's not that convinced, but gets more interested as Ben gets deeper into the story and the plot thickens.
Novak writes a series of episodes that are alternately heart warming and heart breaking, but funny. He learns to see the beauty in the flat, bleak landscape while also acquiring an appreciation all things Texas, including line dancing, Bar-b-que, Frito Pie and especially Whataburger.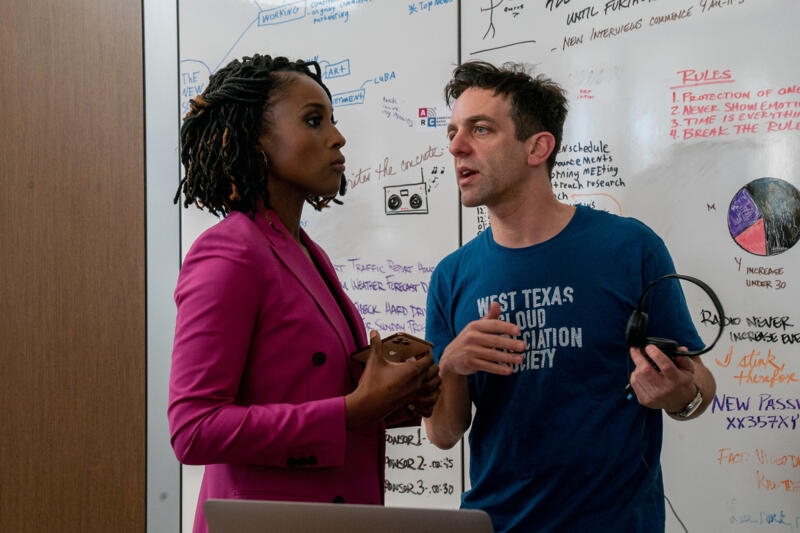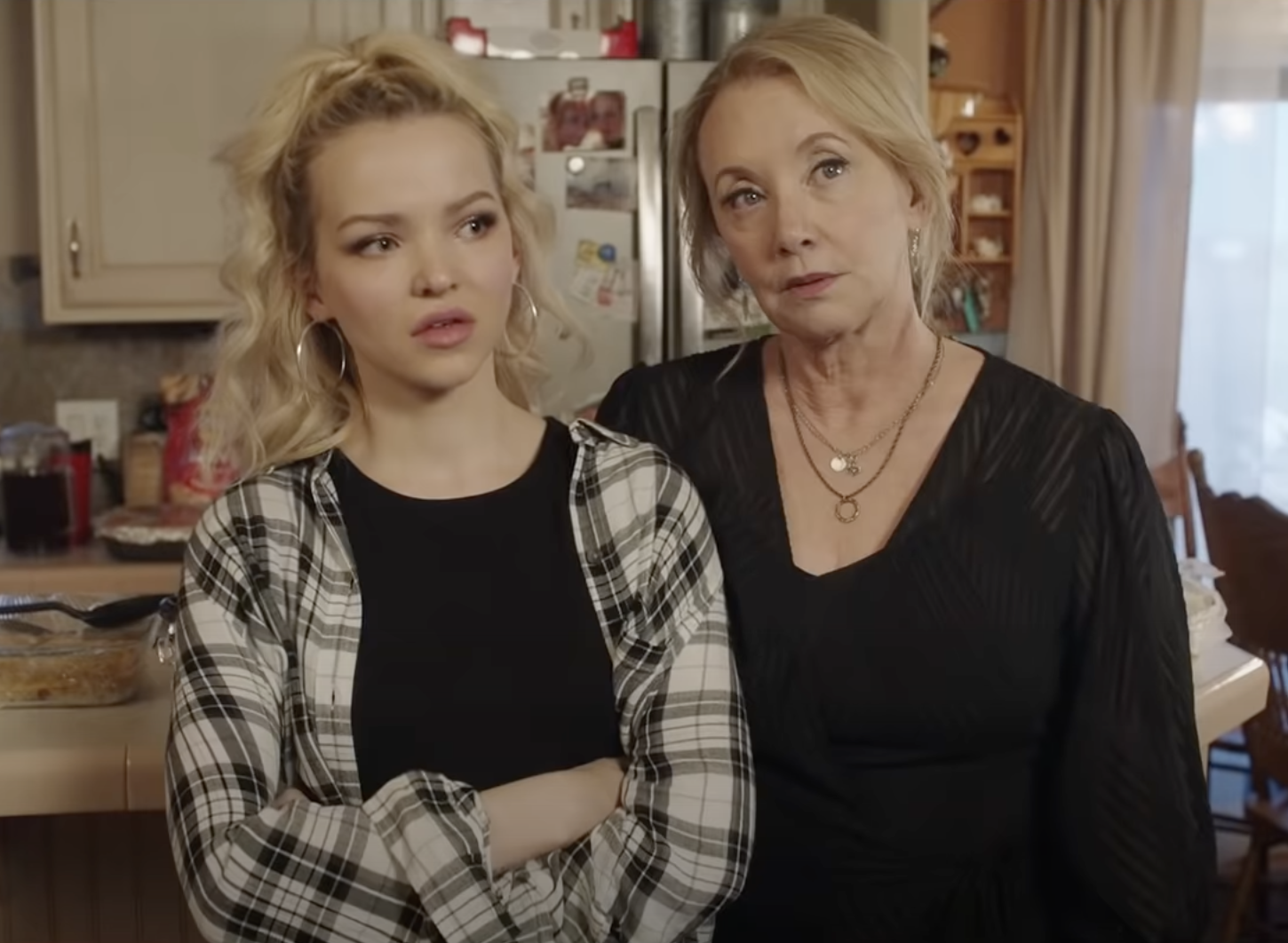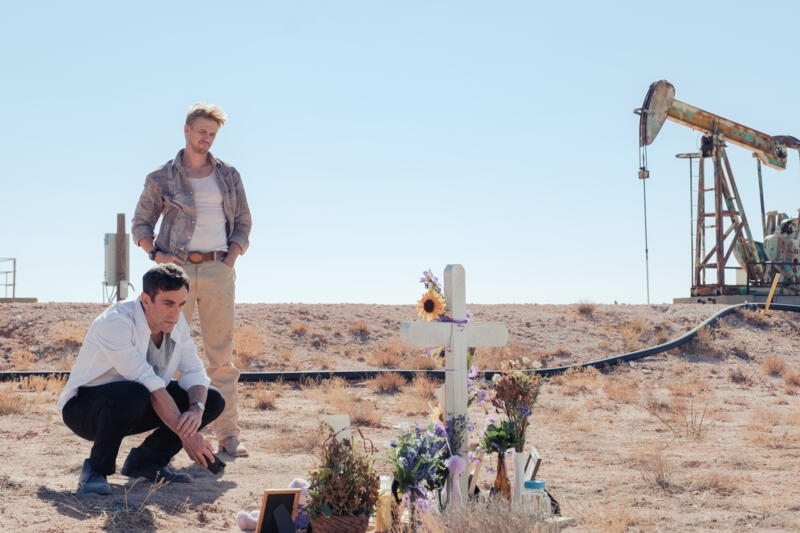 Originally from Newton, Massachusetts and a Harvard grad, Novak is amused and amusing to watch as he gets acquainted with the likes of Texas people and customs. It provides plenty of misdirection and laughs. We moved back to Chicago after living in Texas for 17 years and were reminded about what it was like when we first got there. We made close friends and that's what happens in this film, but it's an adjustment.
Ben finds out soon enough he was really asked there by her family to avenge the death Abilene (Lio Tipton). Getting to know each member of her family is hilarious. Ty (Boyd Holbrook), devoted brother to his dead sister, is a boisterous good ol' boy who lets Ben know what's expected of him. Sisters Jasmine and Paris (Dove Cameron and Isabella Amara) are totally on board. Some of their conversations with Ben show they come from different planets. But these gals break the mold of small-town girls when they debate Ben using exact examples of literature and psychology to make their cases. Not so much with his interaction with the local police, sheriffs and other law enforcement. That disconnect is wacky. But the unexpected tight hugs received from little brother, El Stupido (Eli Bickel) punctuate a few scenes perfectly.
Abilene's Granny Carole, (Louanne Stephens) is a hoot. She's always ready to bring out big guns. But Abilene's Mom, Sharon, (J. Smith Cameron) makes her character a treasure. She's allowed to be much more than the grieving Mother who loves sincerely and unconditionally. Sharon is cluelessly sweet to Ben and Novak has given her some of the best lines.
Ashton Kutcher's turn as Quenten Sellers, the sparkly decorated Texan with the 10-gallon hat and owner of the high tech studio, is another revelation. He comes across as a brilliant philosopher and student of human nature using his studio to "record" the stories of peoples' lives. Novak shows Kutcher, repeatedly, in extreme close-up and profile to add intensity to his lines. He speaks in in soft, measured tones and is mildly threatening which peaks Ben's interest. Novak has Sellers reveal the charm and talent of Abilene's music in videos he gives to Ben, but seems a little too eager to cooperate. You find out why, with a surprising twist.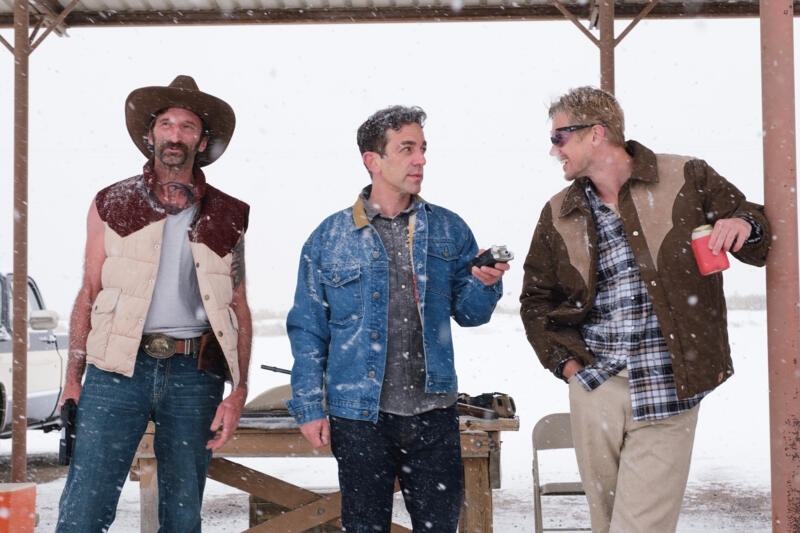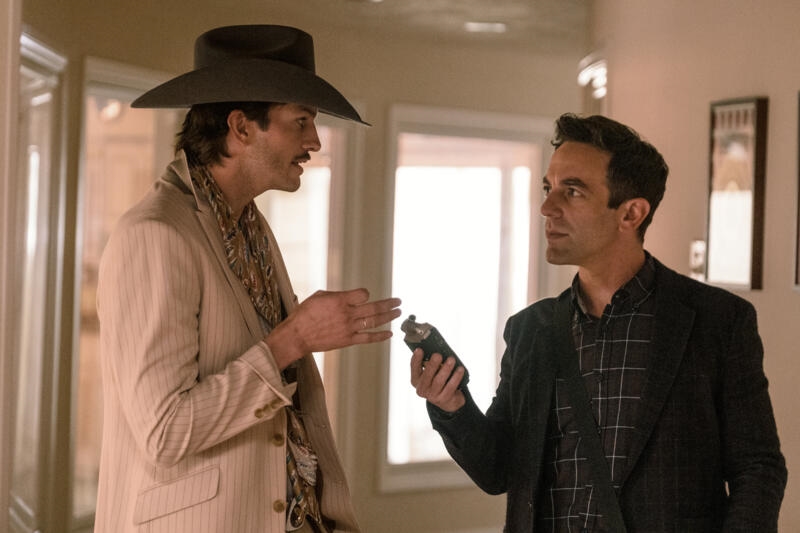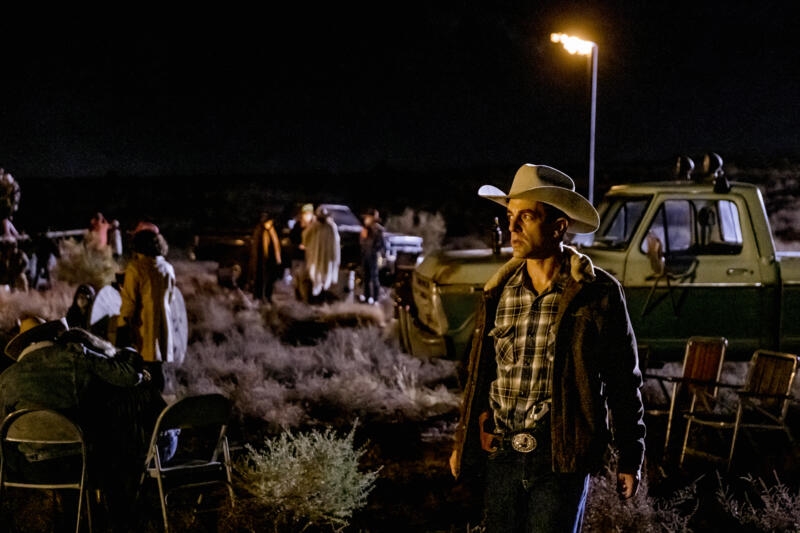 Novak puts an unexpected spin on the Red State-Blue State divide by creating rural characters with depth and intelligence and how they express their friendliness. You hear the phrase, "Bless Your Heart." It's all supposed to sound very sincere and well-meaning, but maybe not. It's just part of the culture. The police, sheriffs, and all involved in law enforcement are given plenty of malaprop style conversation with Ben, too.
Texas stereotypes get an endearing tug at your heart that dispels many typecast notions. Novak's sharp screenplay and good character development are well planned out and this film kept us laughing and curious in a smart, mysterious comedy, spiced with plenty of Texas hot sauce.
Focus Features 107 minutes R
The post Vengeance first appeared on Movies and Shakers.
from Movies and Shakers https://ift.tt/JYNs4en