Where the Crawdads Sing Movies and Shakers July 14, 2022
With Reese Witherspoon's blessing, we expected this film adaptation of Delia Owens' best selling book to be beautiful and enthralling, but were disappointed. Olivia Newman's direction is slow but sure, however a number of inconsistencies throughout didn't seem to ring true. 
Of course, cinematographer Polly Morgan presents beautiful scenes of the marsh Zoologist and conservationist Owens details as another character in this romance/murder mystery. They are juxtaposed with the shack young Kya  (Daisy Edgar-Jones) lives in alone from the time she is a little girl after the brutal treatment of her father towards her mother, brother and sisters. She's the only family member left and decides to fend for herself growing up in the marshlands, learning about every plant and creature in her surroundings.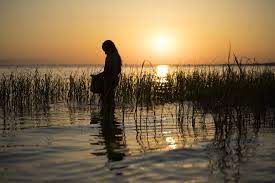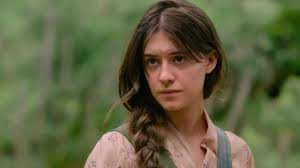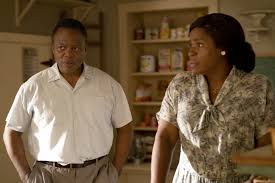 Kya has little interaction with other people, except Mabel and Jumpin' (MIchael Hyatt and Sterling Macer Jr.) who play the Black couple who run the store in town. They take pity on her by helping provide food and some clothing, as well as advice. Kya already knows she is hated by everyone and prefers to be alone. 
She meets the good-looking, nice guy, Chase Andrews (Harris Dickinson), by chance on the marsh. They become friends as Chase shows interest in Kya's knowledge of the wildlife and her artistry drawing what she sees. He also teachers her to read and write. When he goes off to college and abandons her, she's back to being lonely until Tate Walker (Taylor JohnSmith) shows interest. He's the brash town football hero and takes her up to an old lookout tower giving her the first bird's eye view of her beloved marshland. 
Tate woos Kya and she falls hard for him while Chase is away. She finds out that Tate is not the man she thought he was. But when Tate is found dead at the base of the tower, Kya is the prime suspect and thrown in jail for the alleged  murder. Town lawyer Tom Milton (David Strathaim) knows Kya and her background and comes to try to help her, but Kya wants no help. She knows the people in the town have always hated her and is ready to leave it up to the court to decide guilt or innocence. 
Straitham is the only character who looks like he could have lived in that community with rumpled clothes and a deep tan. His earnest performance as her lawyer is a welcome addition giving the film aura of authenticity.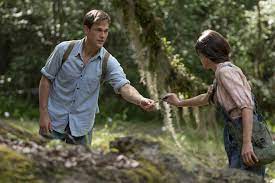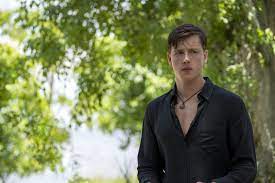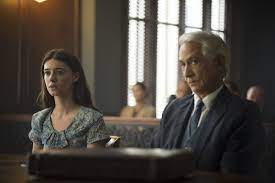 Daisy Edgar-Jones is an accomplished stage and screen actress who hides her British accent well, but director Olivia Newman shows this "marsh girl" way too pristine as she grows up. She does not look like she's been outside for hours on end. She's not tan, her hair is always brushed, and she wears clothes that are far too clean and well tailored. Same goes for Tate and Chase, neither of whom have tans to show them being outside in North Carolina. Both just look too preppie. Besides that, the film plods slowly along with some pretty scenery of the marshlands.
Even though this is not essentially a courtroom drama, the most compelling scenes are played out in front of a judge. The crucial plot twist and reveal comes too late in the movie to redeem the inconsistent emotional character development that should have had us more invested in Kya's predicament. From our perspective, Where the Crawdads Sing doesn't quite play the right tune. 
Columbia Pictures.      2 hours and 5 minutes.        PG-13 
The post Where the Crawdads Sing first appeared on Movies and Shakers.
from Movies and Shakers https://ift.tt/DYVNR83