The Seven Faces of Jane Movies and Shakers June 29, 2022
THE SEVEN FACES OF JANE This film is a collection of stories is a worthy innovative project. Roman Coppola spearheaded this creative endeavor showcasing the talent of Gillian Jacobs as the lead in each film. But she, along with each of the other directors created their own characters for her to play in these films strung back to back. And they were all shot in 15 days. We saw the World Premiere at the Bentonville Film Festival. 
It was a first time directing for Gillian Jacobs (Community) and Ken Jeong (Crazy Rich Asians) . Others taking on the challenge include Gia Coppola and Ryan Heffington, Alexandra Cassavetes, Boma Iluma, Julian Acosta and Alex Takacs. None were privy to any theme, what the others were doing, nor what other characters Jacobs would play. To Jacobs credit, she is totally committed to whoever she is in every story. 
The film starts with Jacobs as a Mom dropping off her apprehensive daughter for summer camp. She encourages her to try new experiences promising to pick her up after a few days if she will just give it a try.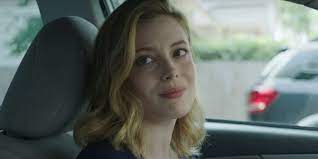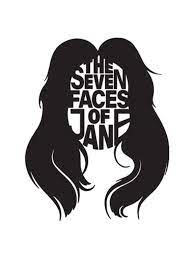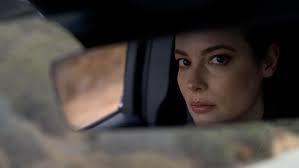 But the rest of the film is this Mom heeding her own advice, hitting the road in her blue Mustang to chalk up a few adventures of her own. She runs the gamut of characters and emotions whether picking up a hitchhiker, trying to see a friend before she dies, randomly running into an old flame, a waitress in a diner suddenly fighting with her other Jane in a crime scenario.
The one we liked the best was with Rose, interacting with a young teen not happy about her Quinceañera. There's also  Goodbye/Hello, Jane Squared, Guardian, Toyo, The Lonesome Road, The One That Got Away, and Audition which has a creepy vibe.  
Because these stories are so different, there is really no flow, but more like a book of short stories come to life. Fortunately the film is bookended with this Mom going back to pick up her daughter from camp with both having new experiences in the interim. Jacobs' gets to put her range on display as all of the Janes and we think she's probably got a few more ready to show, too!
The post The Seven Faces of Jane first appeared on Movies and Shakers.
from Movies and Shakers https://ift.tt/50AyMYx