Relative Movies and Shakers June 15, 2022
In his fourth feature, Michael Glover Smith brings a talented cast together playing relatives in a dramedy you might think likens to some in your own family. This film is a slice of life for many now. An older couple provides the anchor for their kids in the home they grew up in on the north side of Chicago, Rogers Park. 
Two of their sons, Benji (Cameron Scott Roberts) and Rod (Keith D. Gallagher) are living with the parents, Karen and David Frank (Wendy Robin – Twin Peaks, and Francis Guinan, a Steppenwolf veteran). The parents are a pleasant progressive couple who were hippies back in the day. The whole family is invited to come home for a long weekend to celebrate Benji's graduation. 
Rod is a bit of a problem. His wife Sarah (Heather Chrisler) divorced him and shares custody of their son. Rod's a mess. He's into drugs, plays video games non-stop and watches web porn chat rooms to sooth his depression. His unruly attitude is difficult for his parents who want him to get a job and start living again. 
Benji is much younger than his siblings and referred to affectionately as their little "mistake." He's about to graduate and has a tech job lined up at Google. He's a bright light for his parents who want the whole family to celebrate together.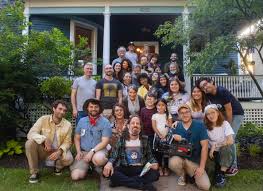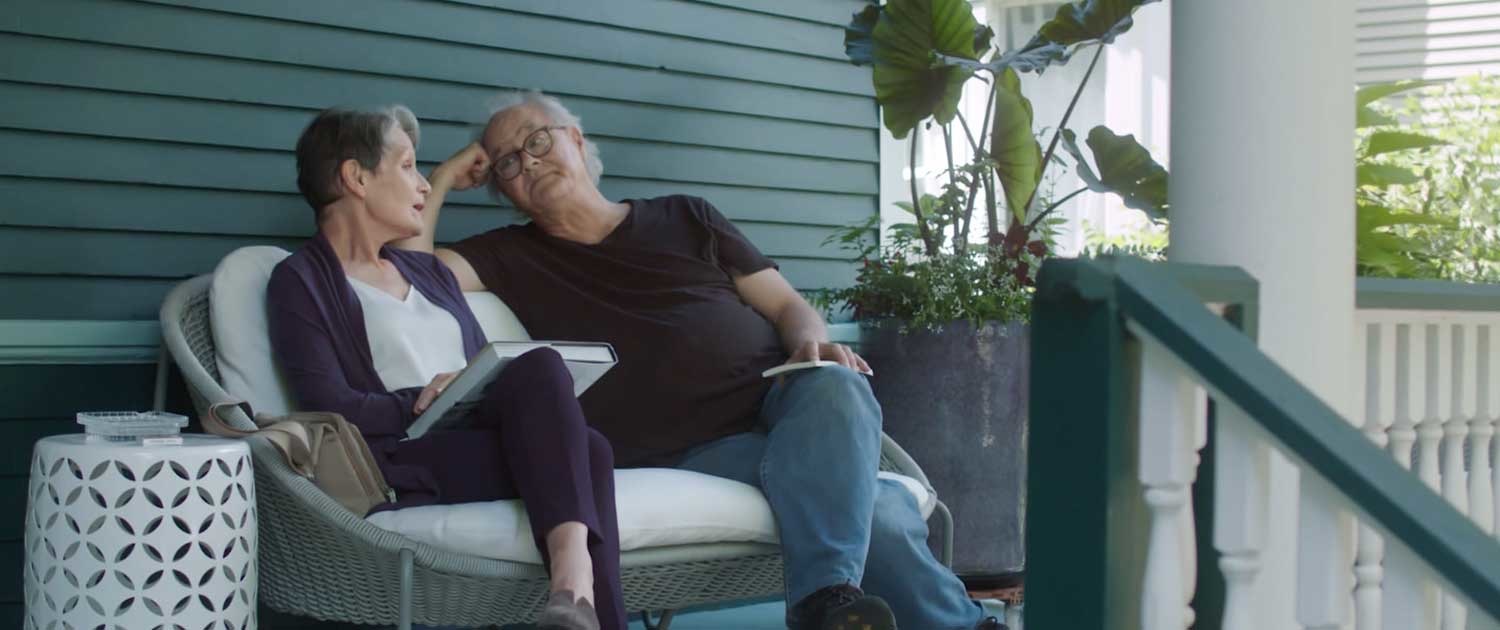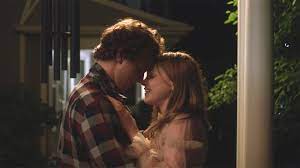 Statuesque daughter, Evonne, (Clare Cooney – TV's The 4400 and Steppenwolf's BUG) brings her wife, the effervescent Lucia (Melissa DuPrey) down from Wisconsin. Lucia is Black and their adorable little girl, We don't get background on their relationship, nor on their daughter, Emma (Arielle Gonzalez), is mixed race. We don't know if she is the product of in- vitro, surrogate, adoption or maybe a previous partner. Evonne and Lucia are struggling with their own relationship which the family is not privy to. 
There's another sister in the mix. Norma (Emily Lape) comes from Iowa leaving her husband and son at home. Smith bookends the movie with this character.
But, fortunately, Smith lightens the mood introducing a breath of fresh air with bubbly Heckla (Elizabeth Stam) who Benji meets by chance, and falls head over heels for. She comes to the graduation party and charms the family with her friendliness and upbeat performance of a lively monologue from a famous playwright. 
The production itself is very theatrical, sometimes abruptly jumping from one scene to another rather than a film with smoother transitions.. Of course, no family gathering would ring true if there wasn't a down and dirty argument. Benji and Rod fill the bill and it provides the arc and excitement we knew was coming. 
There are times when one character is facing the camera while talking to another, but you only see one side of that conversation. Reverse shots, especially when Guinan as grandfather to Emma is sweetly talking to her. We never see her face. This happens several times when reaction shots could have completed the scene.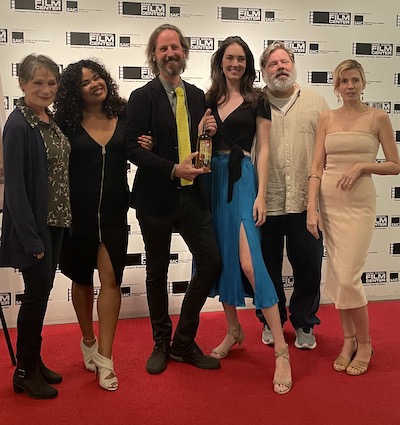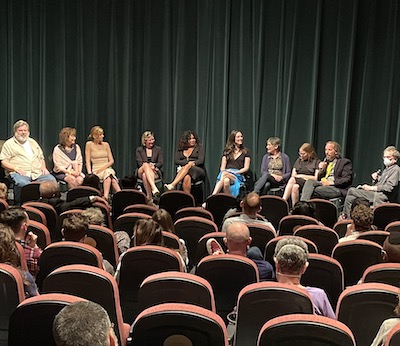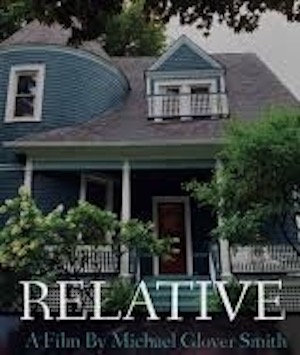 That said, there is some very nice camera work by Cinematographer Olivia Aquilina using the turret of the old house in a long circular pan to show the passage of time as the family leaves for graduation and then shows them returning.. But we missed effective sound design with music that could have enhanced that scene and others to fill in the dead spots for transition. Let's give Smith some slack that maybe having more in the budget could have allowed him to enhance the production.
The interaction and emotions portrayed by each character in this family ring true with some additional surprises. Credit to the hardworking cast and to Michael Glover Smith for writing and directing a diverse and talented ensemble playing characters you may see in your own family. His Relative is certainly relatable.  
 Chicago Film Project New City      1 hour 37 minutes   Not Rated. 
Gene Siskel Film Center this week.
The post Relative first appeared on Movies and Shakers.
from Movies and Shakers https://ift.tt/p6hvD3r