Whirlybird Movies and Shakers June 13, 2022
MSNBC News Anchor, Katy Tur's new memoir ("Rough Draft") talks about growing up with the first couple to cover live news from a helicopter when she was a kid. Now, she and her husband, Tony Dokoupil, anchor news programs on different networks, but from the ground. Hearing her talk about her parents contentious marriage and going along with them on stories as a child, took us back to talking with her parents at Sundance 2020 about the documentary WHIRLYBIRD.
We were waiting to do a Red Carpet interview of director Matt Yoka with formerly Bob (now Zoey), and Marika (now Tur Gerrard) when we received word that the helicopter carrying Kobe Bryant, his daughter and friends had fatally crashed. We vividly remember the extraordinary timing for this interview to happen precisely on this very sad day. We asked them to comment on the tragedy in addition to talking about raising a family while pursuing their high pressure news career. In recent interviews, Katy says she was often right there in the helicopter going on stories with her parents.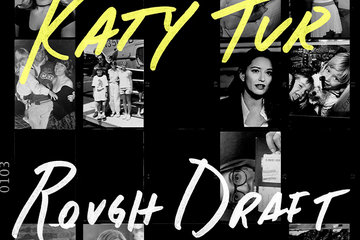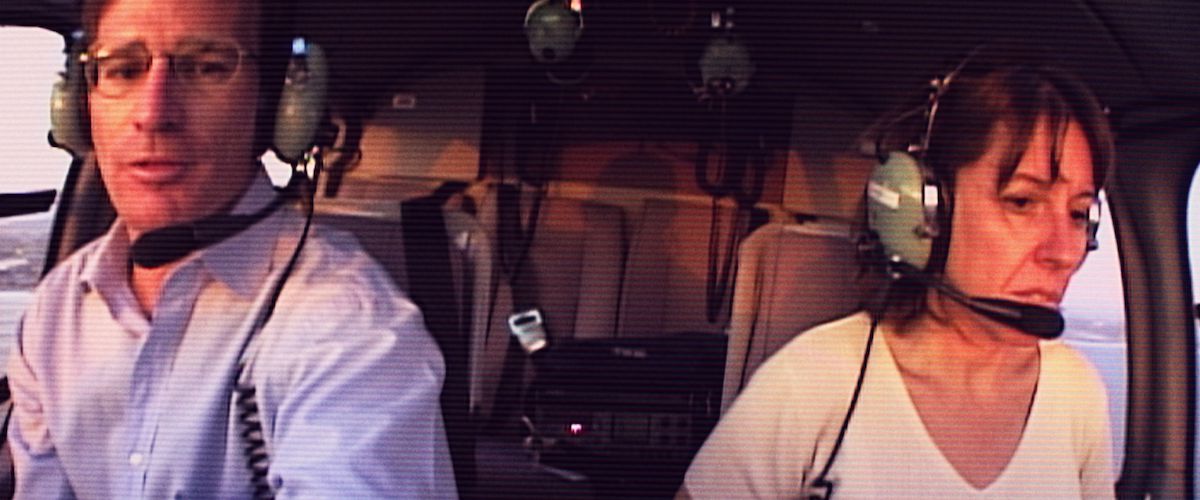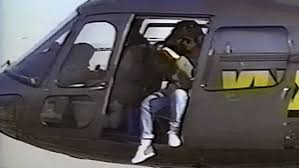 They were the first first husband and wife team to become TV news helicopter reporters beating the competition covering breaking stories live from the air over Los Angeles in the 1980's. They were first on the scene covering the O.J. Simpson chase, the Reginald Denny beating and protests that followed. This film shows how the two worked together as Bob, the relentless newsman, with his wife Marika literally hanging outside the open door of the helicopter shooting video. 
Besides the amazing archive footage of Los Angeles from the air, the couple show why this was groundbreaking. Their volatile, sometimes violent, personal and professional relationship working and raising a family caused trauma that contributed to the couple's divorce. Bob's subsequent transgender transformation caused a further rift in the family. Katy and her father have been estranged for more than 10 years after revealing to his daughter his new identity as a woman.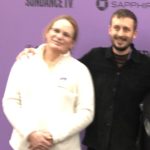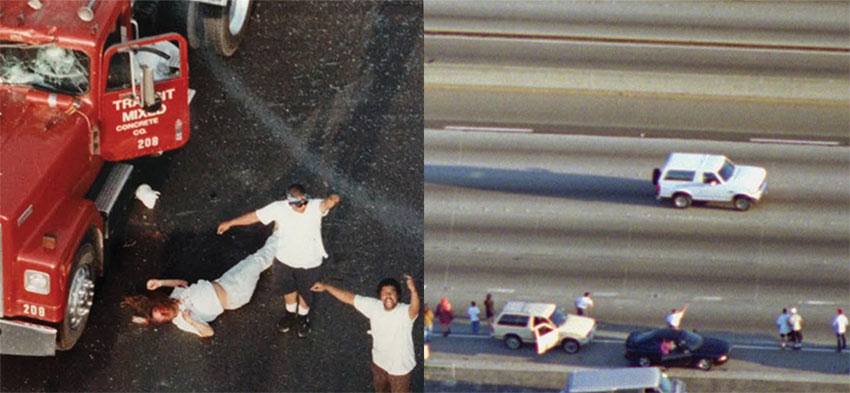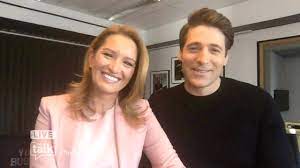 Watch our interview from Sundance on that sad fateful day to hear Marika talk about how, despite her high-flying career, "…you can do it all. You can have a career, you can have kids, take your family along and it works out." WHIRLYBIRD is a multi-layered documentary that includes digitized video of the important stories they reported. In addition, Katy Tur, now has a book recounting her parents' influence on her being a news anchor/reporter and raising 2 children with Tony Dokoupil. Only they both work with feet on the ground.
VOD       1 hour 43 minutes      Documentary    NR
The post Whirlybird first appeared on Movies and Shakers.
from Movies and Shakers https://ift.tt/KSMBRqv