Men Movies and Shakers May 18, 2022
Alex Garland creates a well-shot, poorly constructed, tense and grotesquely frightening film with searing sounds and visuals hard to forget. Garland is known for horror films in Ex Machina and Annihilation. Jessie Buckley carries the scary load in this bloody, relentless This one is bloody and relentless once the horror kicks in.
Harper (Jessie Buckley) is way calm, almost having an out of body experience after an argument with her husband, (Paapa Essiedu), who commits a gruesome suicide in front of her. That gory scene that basically opens the film. It's the reason she wants to get away from London and have quiet space. But she meets character after character who does anything but calm her nerves.
Buckley is on the screen every minute trying to enjoy the magnificent 500 hundred year old house in the English countryside. It is beautifully appointed, even with a beautiful apple tree in the front yard. She picks the fruit and eats it, first jokingly told she shouldn't by the caretaker Geoffrey (Rory Kinnear). Symbolically planted for the root of evil? It comes back later. Geoffrey shows her every perk and convenience of the house to her liking. He's boisterous, quirky and charming, but at the same time, kind of creepy.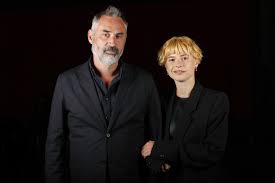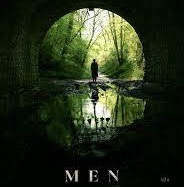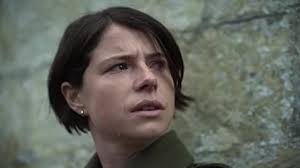 Harper keeps in touch with her best friend back in London who offers to come stay with her for the weekend. Harper refuses, but there is strange interference in the call. Ah, foreshadowing.
As she is trying to stay calm and forget the bloody nightmare she has already lived through, she takes a walk through the magnificent landscape captured by Cinematographer Rob Hardy. On her walk, she ends up standing in front of a n enormous tunnel and plays singing short melodies to enjoy the fantastic echo of her voice. That is a memorable scene in the film. It's beautiful and playful, but the calm before the storm as she sees a man at the other end of the tunnel who slinks away ominously.
As she continues walking, she comes up to a series of old abandoned buildings, hears the sound of someone else there, and decides to get on her way. Looking back, there's a nude man back at the building, just staring at her. It's disturbing, disconcerting and she runs, but has wandered so far away, she gets hopelessly lost.
From then on, she meets men in the village in different roles, and you begin to realize that it's all the same man, in various disguises representing different men from the village. Rory Kinnear becomes all these different characters, with different hair, teeth, clothes, or none at all, and another way to scare Harper.
There are reminders of Harper's husband, nightmares, white dandelion puffs, signs that someone has been there before, disturbing religious objects and images in the local church where Harper finally lets loose in sheer agony her feelings of guilt and fear. The vicar at first appears to try to make her feel better. But that encounter also takes a disturbing turn,. Tension keeps building, helped along with the eerie music provided by Ben Salisbury and Geoff Barrow.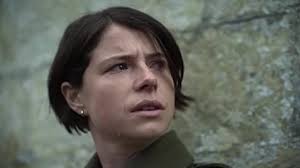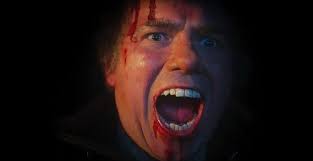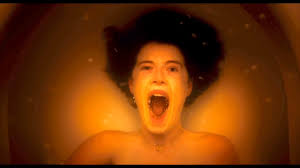 As the threat of this stalking man comes closer and closer, so does Harper trying to figure out how to keep him out and protect herself. Just when you think she may have one up on the intruder, the gruesome sci-fi elements take over getting bloody and gory from there.
Kudos to Alex Garland and Rory Kinnear for imaginative visceral visuals, but you're sure to squirm in your seat, wanting to say "Ewwww." If you're squeamish about childbirth, be forewarned. We're not big on horror, but for a premise with supernatural overtones, the crescendo to the climax is so disgustingly over-the-top grotesque, it's almost laughable. Buckley and coupled with all of Kinnear's characterizations are somehow able to get through it with Garland throwing in a surprise or two at the end. But you may not want to.
A24. 1 hour 40 minutes. R
The post Men first appeared on Movies and Shakers.
from Movies and Shakers https://ift.tt/W1TzFkg