Chicago Critics Film Festival May 13th – May 19th – 2022 Movies and Shakers May 12, 2022
The Chicago Critics Film Festival consists of films hand-picked by the Chicago Film Critics Association. The films will be shown with directors, writers and directors in attendance at The Music Box Theatre on Southport in Chicago who will discuss what inspired them to make the film and how it was made. We have already seen a few of the films and are excited to see more. See our capsule reviews with more coming along with interviews as we update. For tickets and the complete schedule, go to https://www.chicagocriticsfilmfestival.com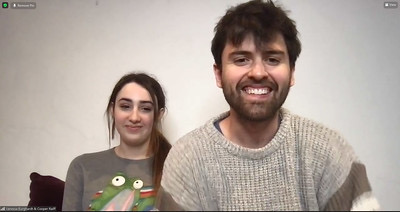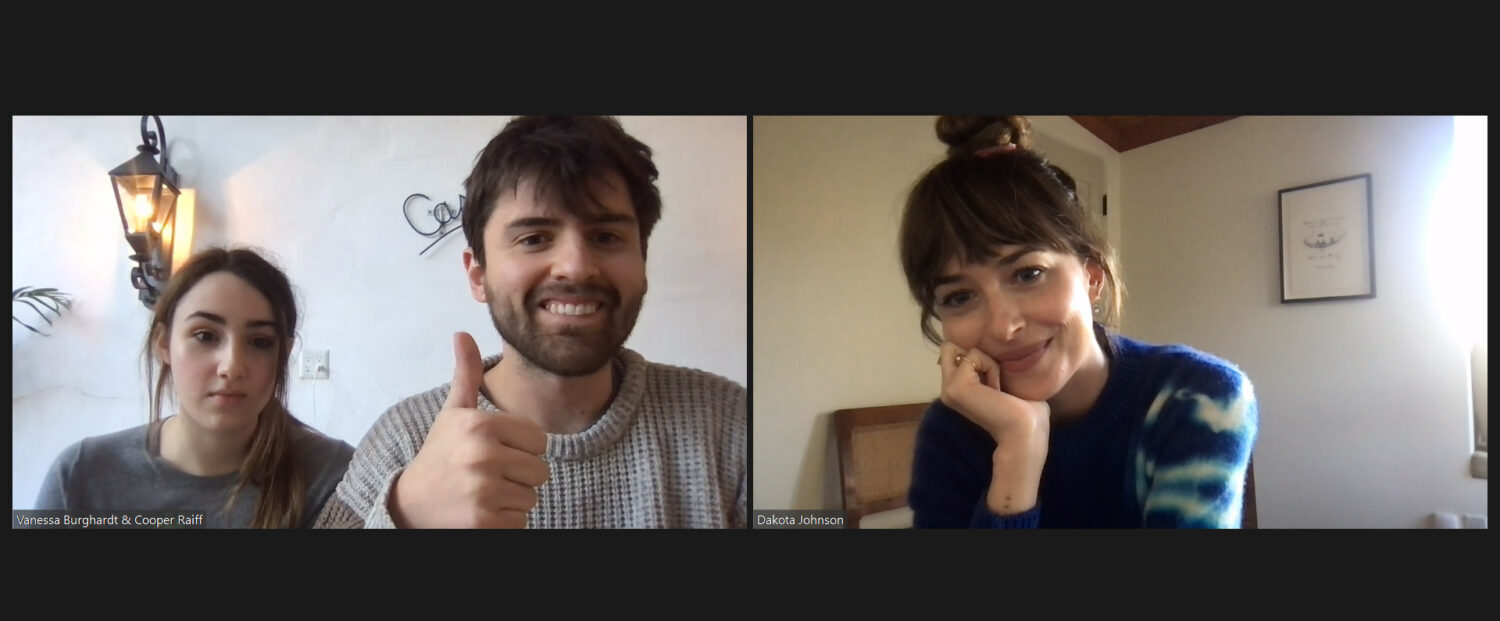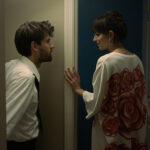 Cha Cha Real Smooth – Writer/Director/Producer Cooper Raiff demonstrates he's a force to be reckoned with. Starring  Dakota Johnson, Leslie Mann and newcomers Vanessa Burghardt and Evan Assante this is an engaging rom com. It's the sweet and sensitive story of love from multiple ages and angles. This film is filled with heart about longing for love and romance, not only for himself, but to help his 13-year-old sibling. Raiff plays a recent college graduate still trying to find his way in the world, but sensitive to the needs of others, as well as himself. Dakota Johnson shows depth in her sensitive performance. And Burghardt is captivating as her autistic daughter so candid and smart. This film follows Raiff's 2020 SXSW Grand Jury Prize for debut feature, Shithouse. Can't wait to see what he does next. A definite crowd pleaser.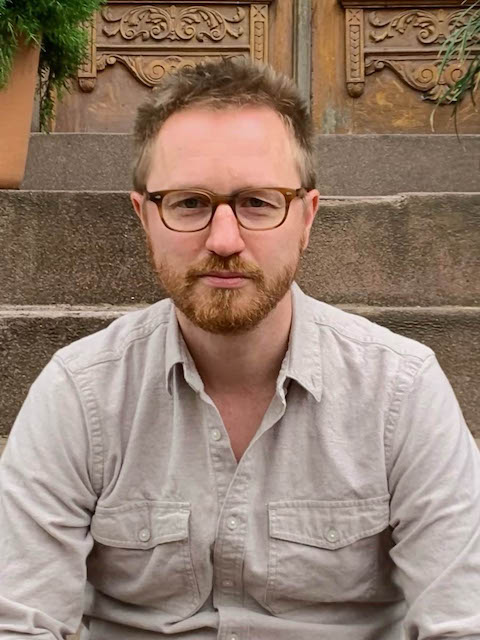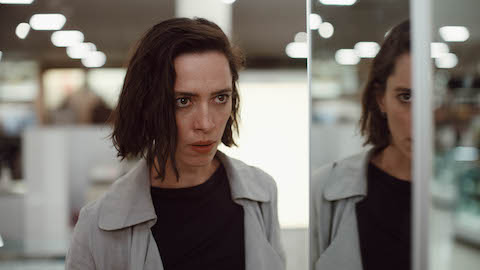 Resurrection –  Rebecca Hall in a totally committed performance in Writer-director Andrew Semans' disturbing film that blends mental anguish from the past into horror. She plays a woman who leads a successful and seeming orderly life balancing the demands of her busy career while a devoted, but over-protective parent to her teenage daughter. It keeps becoming a more difficult watch when damaging secrets emerge after she sees an elusive, but creepy man (Tim Roth) from her past. Hall dives into the psychological anxiety she displays delivering a 7 minute mesmerizing monologue in closeup. Director Semans told us that she did performed it in one take and, for safety, did it all in one take, again. Hall gives a commanding performance in this taut psychological thriller.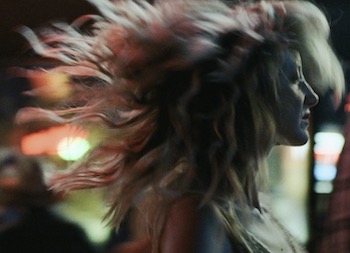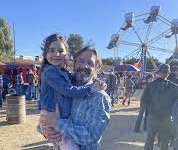 TO LESLIE – Andrea Riseborough is on the screen every minute showing every emotion, and mood swing. Michael Morris directs Riseborough as single mother, Leslie, who has completely lost her way. After winning the lottery in her small Texas town, she blows the money, becomes an alcoholic, abandons her son and becomes homeless. She's an absolute depressed mess, and we almost gave up on her ourselves after the first half of the movie, until Sweeney (Marc Maron) shows some compassion and tough love. You have to stick with it. One of Maron's best roles with Andre Royo playing a wild one, and Stephen Root and Allison Janney as bad ass relatives. Owen Teague is more her parent than her grown son.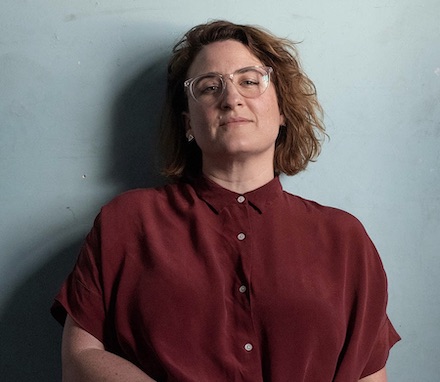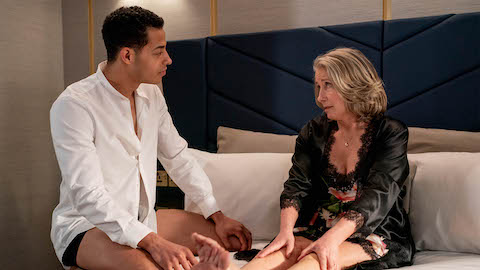 Good Luck to You, Leo Grande – Fearless, fascinating and informative. Director Sophie Hyde literally strips emotional and physical intimacy to the core in a revealing film about a middle-age woman finally searching  for sexual satisfaction. Emma Thompson is the widow who hires a sex worker to help her achieve her very first orgasm, but it starts with frank discussions about more than her sexual needs. Irish actor Dylan McCormack (Dixie) is a striking sexy hunk whose performance is thoroughly engaging. Emma Thompson exposes herself completely in a gutsy performance that is extraordinary. The interplay between Thompson and McCormack, including timing and delivery, are effective and thought-provoking. You may never look at yourself naked in the mirror the same way again.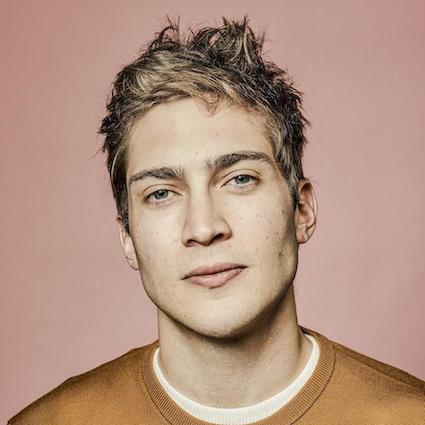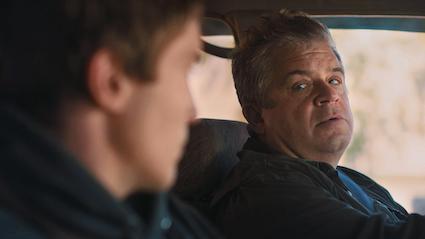 I LOVE YOU DAD – Writer/Director James Morosini stars as the son in this truly touching but uncomfortable film based on his own strange and estranged relationship with his own Dad. Patton Oswalt plays Chuck who is desperate to be part of his son's life, but has failed royally in the past, missing or cancelling every important occasion. His son, Franklin, despondent and depressed, blocks Dad on his phone and Facebook to keep from being hurt again. But Chuck gets the crazy idea to impersonate a cute waitress, Becca (Claudia Sulewski) on social media to keep up with his son's life. Franklin bites, but what develops is a sexy digital love relationship with Becca, but in reality is his Dad.  Franklin decides he has to meet her himself! There's lots of nervous laughter watching this awkward father son relationship. It's hard to imagine Morosini and his father having a similar situation, but they did! Great performances from all as you sit there shouting, "NO, please don't go there!"
The post Chicago Critics Film Festival May 13th – May 19th – 2022 first appeared on Movies and Shakers.
from Movies and Shakers https://ift.tt/I3uUi6G