The Unbearable Weight of Massive Talent Movies and Shakers April 22, 2022
It takes a special kind of actor who's willing to play a fictionalized parody of himself and his career. Nicholas Cage doesn't just pull it off, but he's all-in self-deprecatingly funny, while earnestly buying into this massive poke at Hollywood and himself.
Director/Writer Tom Gormican and writing partner Kevin Etten incorporate all the various Cage film genres and personas creating this winning action comedy. In the plot, Cage is at a career crossroad, looking for any role while facing financial ruin.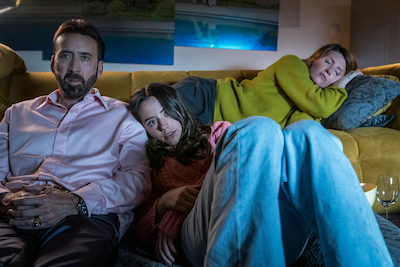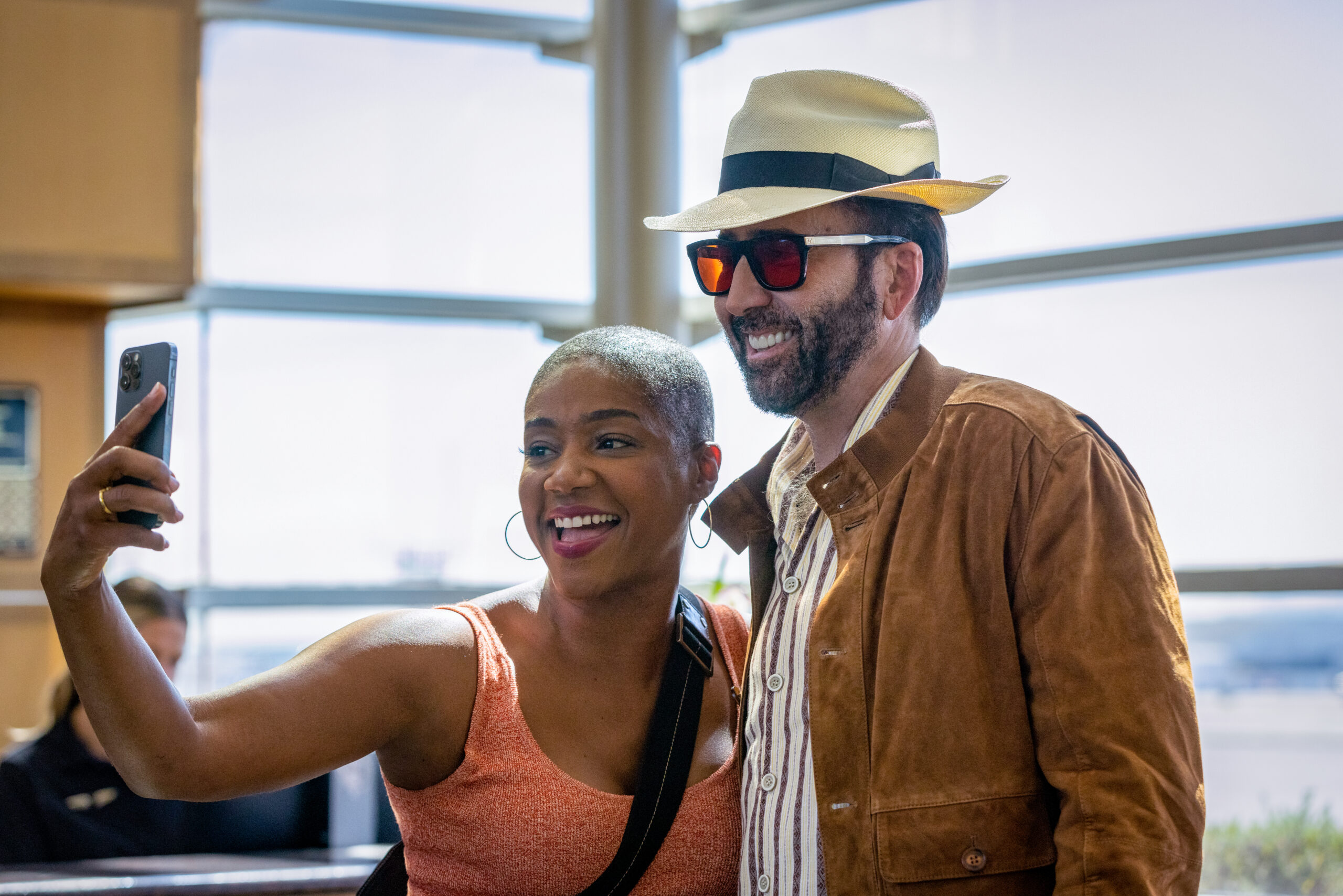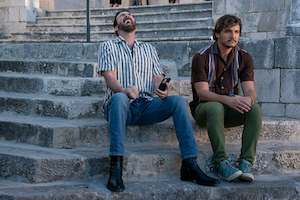 To keep his head above water, Nic Cage reluctantly accepts a million dollar job presented by his agent (Neil Patrick Harris) for a million dollar pay day. He's to be the celebrity guest at birthday celebration for a drug cartel boss who is also a super fan. Pedro Pascal (The Mandalorian) shows great comedic expression and timing in what becomes a blossoming buddy relationship.
The film was a pipe dream idea thought up by Gormican and Etten. They had a great time melding fact with fiction encompassing Cage's career. Part of the fun of watching this film is recognizing all the movies starring Cage referenced throughout. His ex-wife, Olivia, (Sharon Hogan) and daughter Addy (Lily Sheen) are both exasperated by his continuously self-centered selfishness. His career always comes before them and any important family occasions. If he does attend, he still puts himself in the spotlight.
Cage walks into a situation once he's arrived at Javi's extravagant cliff-side estate in Mallorca, Spain. (It was actually shot during COVID in Croatia and Hungary.) The opening scene shows the kidnapping of a young girl somehow connected to Javi and his cartel family. while watching a Nick Cage movie. Vivian (Tiffany Haddish) and Martin (Ike Barinholtz) are CIA agents who are tracking Javi trying to locate the girl and when Cage unexpectedly arrives, Knowing he has a daughter of his own, they enlist his help. This creates all kinds of weird scenes showing Cage acting as if he's in some kind of spy flick. a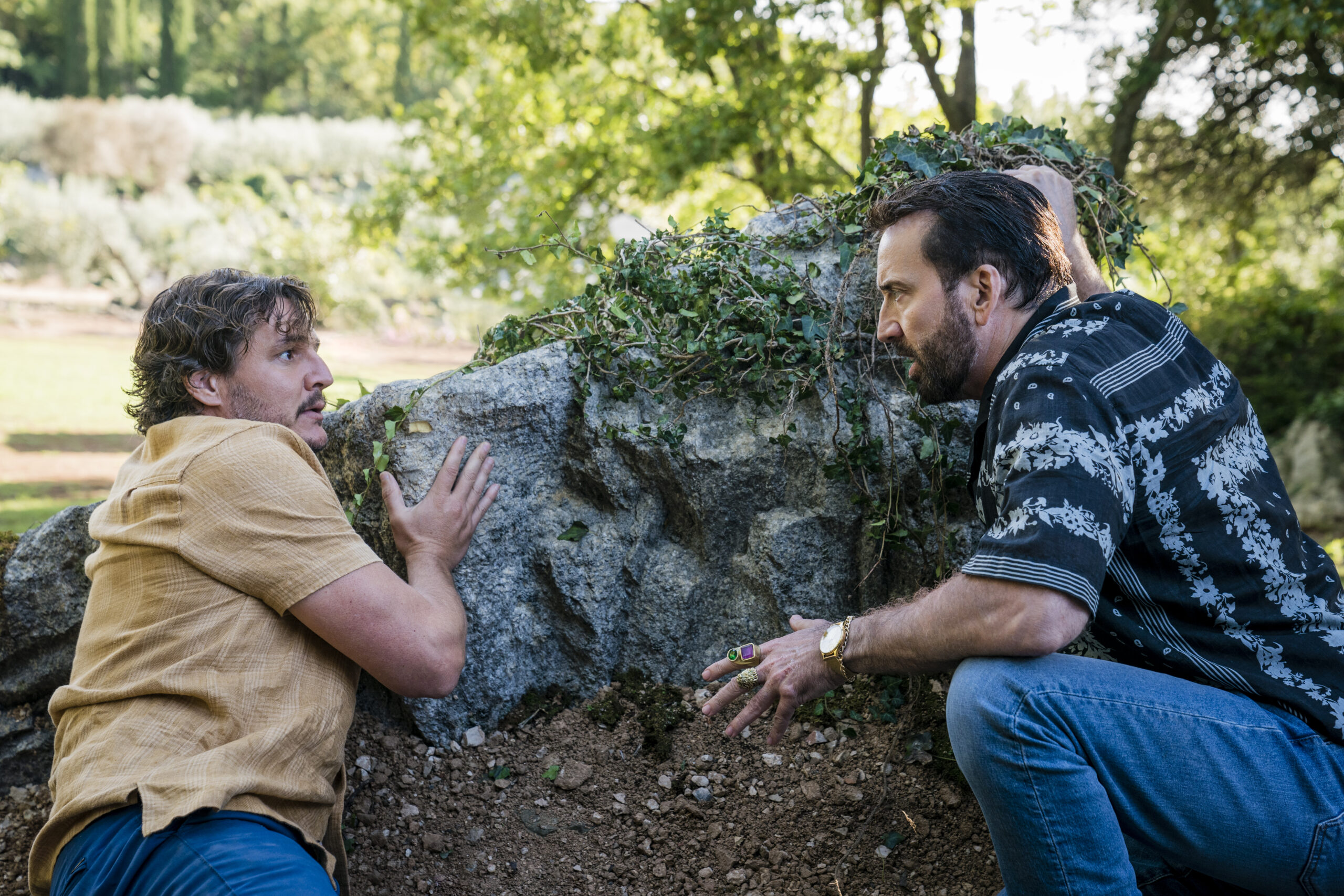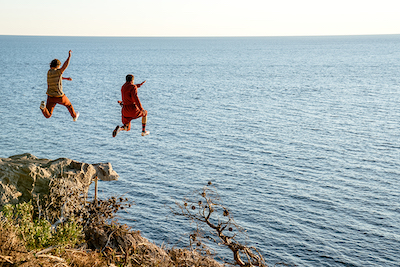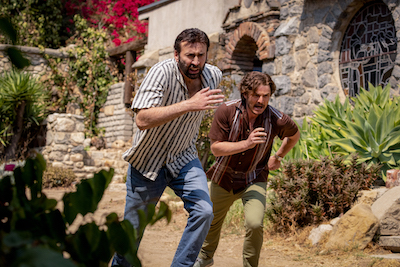 The action kicks in and it goes from one dangerous situation to the next, with car chases, shooting, and more. And when Cage's Ex and daughter show up, the stakes get even higher and crazier. Even though he suspects Javi is a ruthless killer, they start to form a close friendship discovering how much they are both cinephiles, both loving an obscure 100-year-old black and white German film. Their friendship grows even stronger when Cage sees how over-the-top dedicated Javi is. Wait till you see his temple to all things Cage!
This movie within a movie within a movie is loaded with so many chestnuts referencing Cage's filmography. Even Demi Moore shows up. There are very few actors who could be so self-deprecating they can pull off a movie like this. Gormican and Etten showcase Cage giving us even more reason to appreciate his immense talent.
Lionsgate 1 Hour 46 Minutes R
In Theaters Now
The post The Unbearable Weight of Massive Talent first appeared on Movies and Shakers.
from Movies and Shakers https://ift.tt/Nx7GWja