Fantastic Beasts: The Secrets of Dumbledore Movies and Shakers April 14, 2022
This film is beautiful cinematically, with a soaring score, but if you're not up to speed with both The Harry Potter and Fantastic Beasts franchises, it can be very confusing. It's been 4 years since the last installment, and David Yates directs a script written by Harry Potter creator J.K. Rowling along with Steve Kloves loaded with numerous cross-over characters.
The second film in the trilogy, Fantastic Beasts: The Crimes of Grindelwald set in 1926 was released back in 2018. Production on Secrets was delayed because of the pandemic and didn't even get started until 2020. This one takes place later, in 1932. 
Newt Scamander (Eddie Redmayne) steps up to find and save one of the twin offspring of the magical creature, Qilin. The villain in this film is Gellert Grindelwald who was originally played by Johnny Depp until his personal tribulations got in the way. Mads Mikkelsen steps in and is effective as the evil wizard looking to steal the Qilin's offspring, a small deer-like creature who may have special powers which include the ability to see into the future.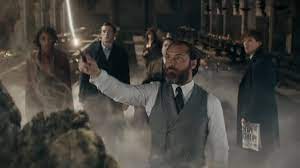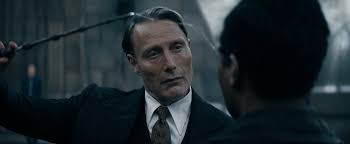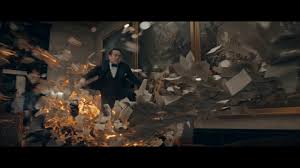 The Brouhaha over the inferred gay relationship between Grindelwald and Dumbledore (Jude Law) in the last film is only alluded to in this script, despite protests by some of the actors and fans to have it out in the open again. But these two characters are still connected by the blood pact which prevents them from dueling each other. Dumbledore mostly stays lurking in the background. 
There are so many more characters with their own stories thrown into the mix. Newt and his cute brother Theseus (Callum Turner) have some long,  funny scenes prancing sideways like the army of crabs around craggy surfaces as part of the plot, being ever so careful not to rile them up. We could see their slinky dance become a thing.
The winner in this film is Jacob Kowalski (Dan Fogler). He's the New York City baker desperately trying to track down the love of his life, Queenie (Alison Sudol). She's now part of Grindelwald's villainous gang. Kowalski is the most watchable comic character of the whole bunch. The script does justice to his soulful role. His timing and delivery of wise cracks is spot on. And his willingness to do anything for his love, Queenie, is just adorable. 
Tina (Katherine Waterston) is Queenie's sister and Newt's love interest, but Newt's romantic side is mostly left out of this story. Witchcraft and Wizardry Professor Lally Hicks (Jessica Williams) is seen more in the first half of the film. Williams has to run around a lot and she speaks with a pretty uneven English accent.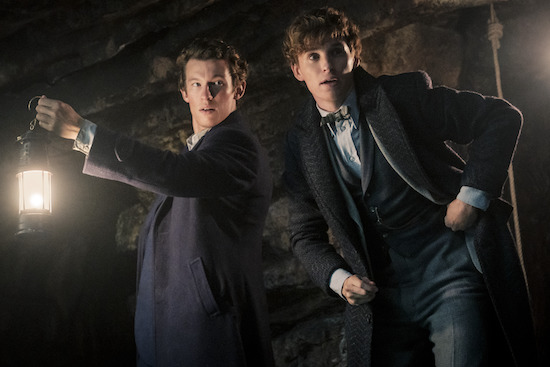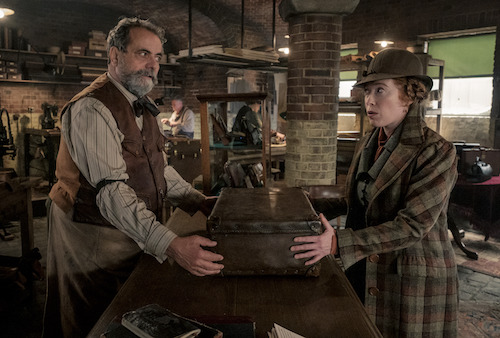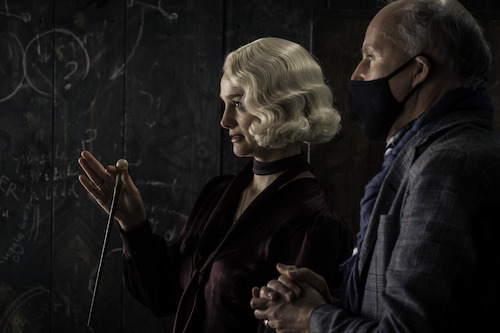 Newt's assistant Bunty Broadacre (Victoria Yeates) has a bigger role and a more fun one placing suitcases, one of which holds the key to defeating Grindelwald. The special effects of each person holding a suitcase while it's hurled into a spin around a huge hanging portal creates one of the more effective visual special effects. Then the chase is on to follow each character and the case that could reveal the secret Grindelwald is looking for to take complete power of the wizard realm and declare war on the muggles (humans).
This film is too long with so many characters to follow. Even if you're a fan, it's been some time since you've seen them in action. Potter-heads will love all the Hogwarts references and chestnuts, even if the film is seems mainly just a bunch of scenes bouncing from one group of the many characters to another. Will there be a 4th installment? There is no script yet and it depends on if the desire for another appears magically at the box office for this one. And that's no secret.
Warner Bros.       2 hours 22 minutes.      PG-13
In Theaters Now
The post Fantastic Beasts: The Secrets of Dumbledore first appeared on Movies and Shakers.
from Movies and Shakers https://ift.tt/b1xY5z9