Dual Movies and Shakers April 12, 2022
Karen Gillan and Aaron Paul star in a sci-fi comical thriller about cloning yourself for a purpose. When a woman diagnosed with a terminal illness, she is offered the chance to clone herself to save her family from the pain of losing her. But dual becomes a duel when she goes into remission. Legally, there cannot be both the woman and her clone alive at the same time. 
Riley Stearns' writing and directorial style is on full display in this darkly satirical comedy beautifully shot during COVID in Finland. Riley Stearns (The Art of Self Defense) creates a fun quandary where Sarah (Gillan – Guardians of the Galaxy, Gunpowder Milkshake, Thor, Avengers Endgame, Infinity War as Nebula) hires Trent (Aaron Paul – Westworld TV series, Breaking Bad) to get her ready for a televised duel to the death with her clone.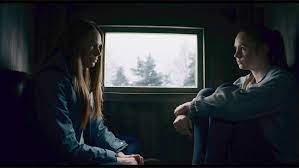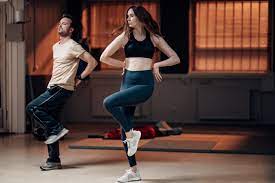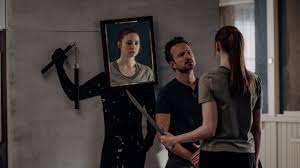 In our interview, Director Stearns explains how the scenes showing two of Karen Gillan on screen at the same time were shot. Stearns says Gillan was always on target with who she was playing when. He talks about scenes showing Trent teaching Sara how to use weapons. And what a sight to behold, seeing her teach hip hop to the trying-so-hard Trent. Aaron Paul might need a few more lessons to look less awkward doing pop and lock. This sequence in the film goes from serious to absurd getting Sara ready for battle, but the scenes are actually amusing. Stearns admits liking to show the serious side along with dark comedy. 
The director takes this theme a step further from what he introduced in The Art of Self Defense. He, once again employs his distinctive stylized writing and deadpan character portrayal. Gillan and Paul have almost vacant facial expressions and speak in clipped monotone sentences. In our interview, Stearns related that he didn't think the speech patterns all that unusual, but laughed that his sister told him that's just the way he speaks himself. 
The story also explores family dynamics. When Sarah's clone inserts herself into her relationships with Sarah's boyfriend, Peter ( Beulah Koale) and mother. They're characterizations are so matter of fact. Interesting that they both prefer the clone to the original Sarah.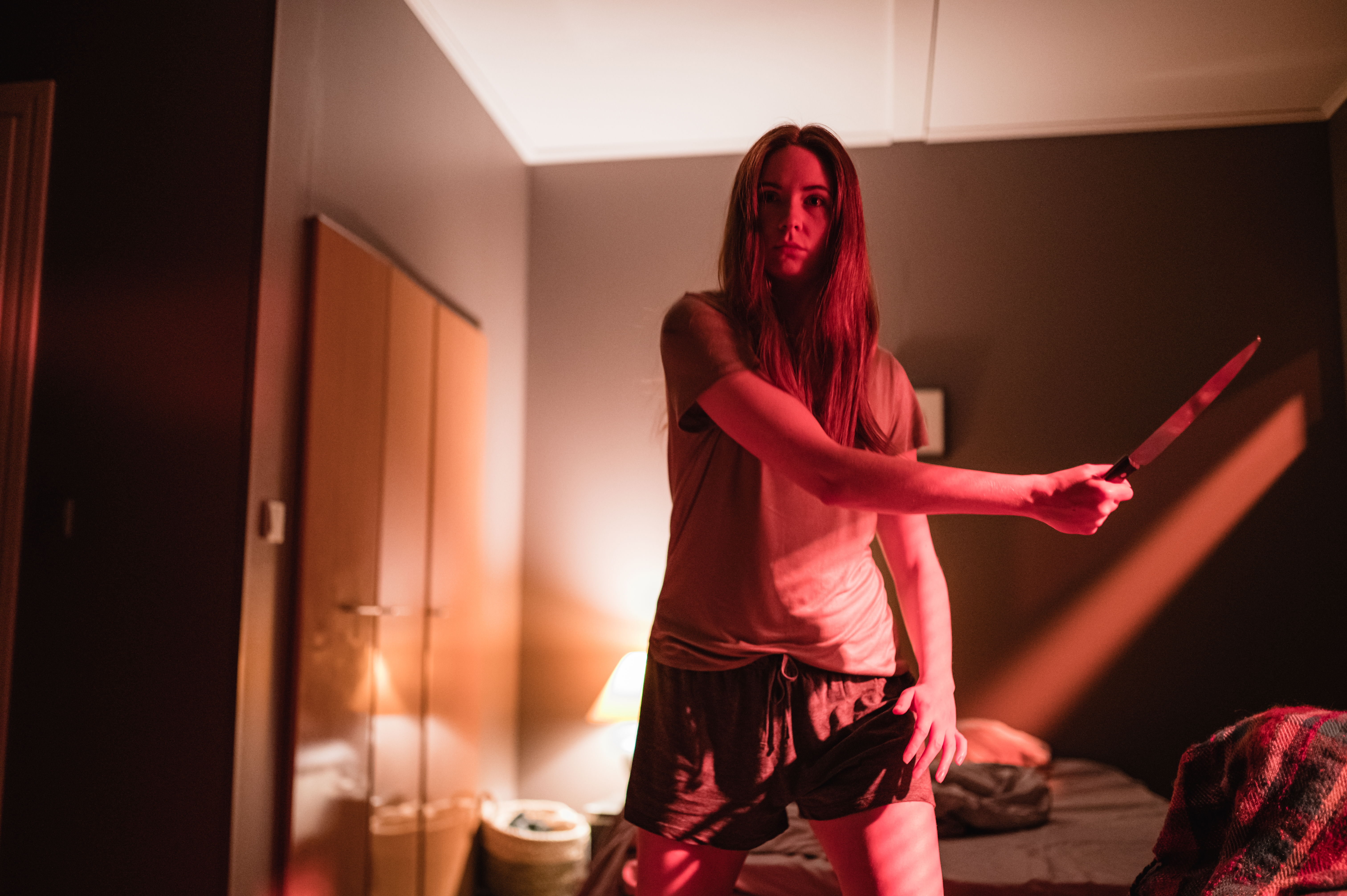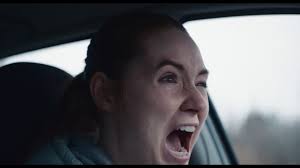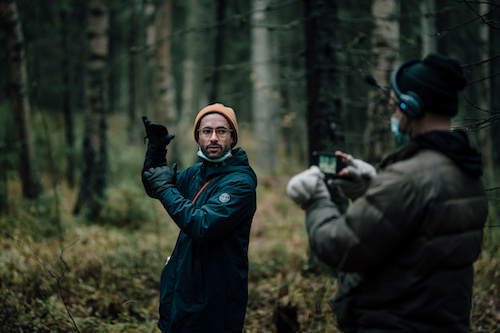 Once trained, the duel is about to begin, but Stearns keeps you guessing with a few twists. And the cinematography, Michael Ragen, captures different angles of the soft beauty of the trees giving you pause to think right before the big duel. The premise itself is a head scratcher, and even more so is the ending. Gillan is so effective as the stone faced Sarah. Aaron Paul, as a character who sees no humor in anything, turns in a very funny performance. Dual takes its comedy to a pretty dark level with Karen Gillan leading the way in dual performance that's doubly fun. 
RLJE Films    1 hour 35 minutes     R
The post Dual first appeared on Movies and Shakers.
from Movies and Shakers https://ift.tt/7E5kySO