The Batman Movies and Shakers March 3, 2022
ca
Relentless, dark, diabolic, and dynamic is Director Michael Reeves iteration with Robert Pattinson as a subdued Caped Crusader uncovering sordid clues from each character's past, and it works. More film noir, than an action flick, with some dark humor for comic relief. It's very dark with a lot of violence, but it still gets a PG-13 rating. 
Reeves directs and co-writes this version with Peter Craig, presented with an eerie but effective score by Michael Giacchino. They create scary characters in a plot that uncovers rampant corruption by the Mayor, the mob, and even within Bruce Wayne's own backstory. 
Each character has their own purpose and unique relationship with this DC comic book icon. Some are more cartoonish than others. Zoë Kravitz as Selina Kyle/Catwoman. She is beguiling trying to get under Batman's skin. Selina is so petite, but intense, smart and tough. She's a drug dealer for the mob and a cat burglar who is no one to mess with. She and Pattinson show a few sexy sparks as they fight side by side.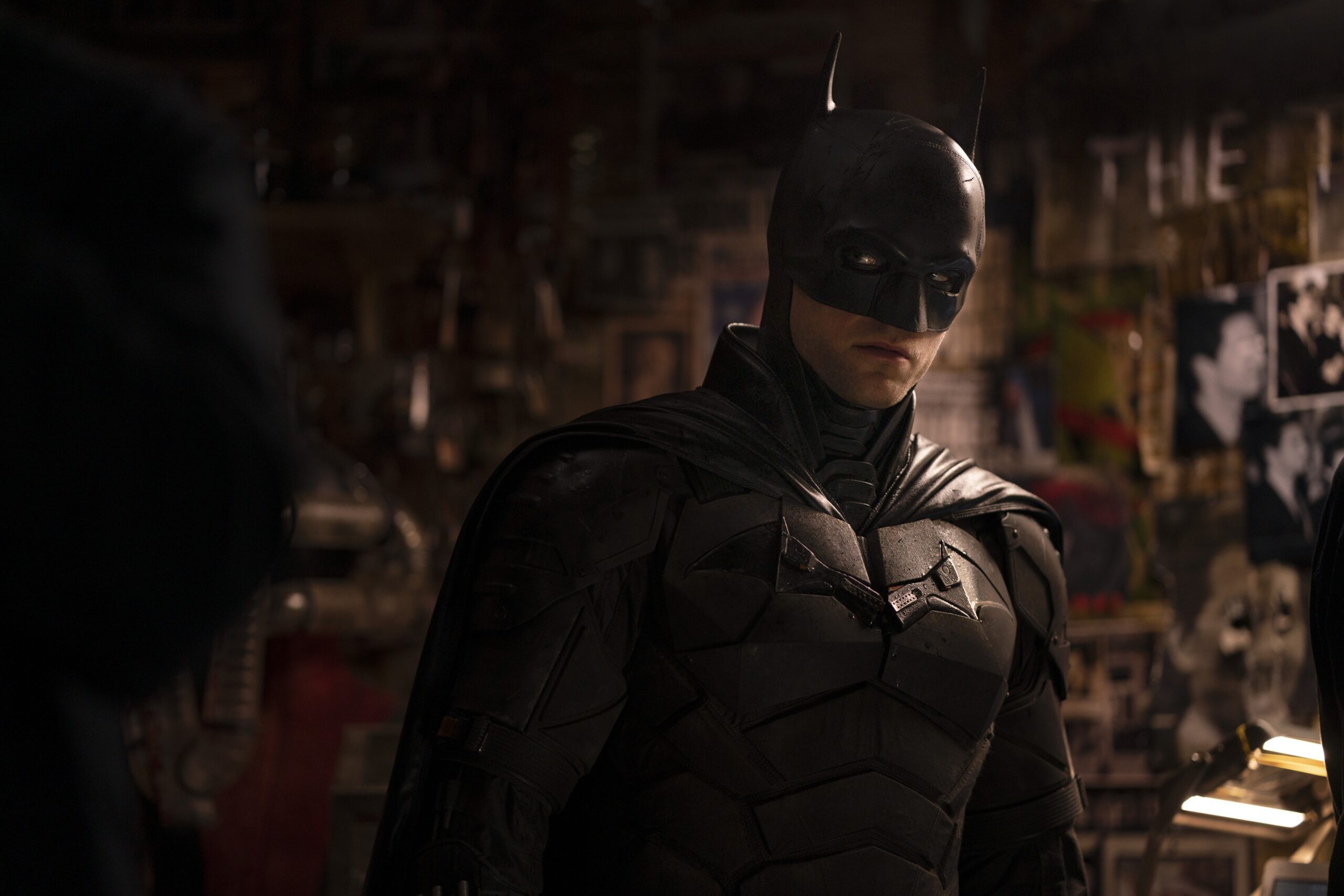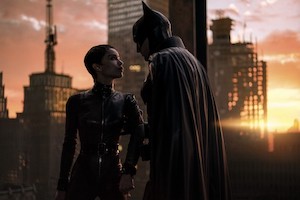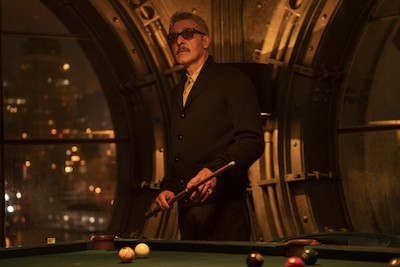 Her interaction with seething Mob Boss and owner of the sleazy Iceberg Lounge Carmine Falcone (John Turturro) is where you also see Oswald "Oz" Cobblepot aka Penguin (Colin Farrell as you've never seen him or any previous Penguin before). He presents a bloated, disfigured, cartoonish-looking showman who is a rising crime lord coming into his own. What a weird looking bird!
Every scene is dark and it always seems to be raining during fight scenes in this godforsaken cess pool of a city called Gotham. One of the best special effects is when the city nearly gets flooded out of existence in one of many action scenes using significant special effects. Loved seeing Pattinson in chases with the new, souped up Batmobile and Bat motorcycle. Wish there had been more scenes using the high tech vehicles, but the film is long enough running nearly 3 hours. 
One character that gets short shrift, is Alfred Pennyworth (Andy Serkis) as Wayne's butler/mentor and confident . Pattinson and Serkis have a couple of scenes playing off each other butting heads, but both are capable of more engrossing interaction and more screen time together.
Batman has some deep-seated psychological problems of his own. He's always apprehensive and the only one this Batman seems to trust is his only ally at Gotham City PD, James Gordon (Jeffrey Wright). Wright looks a lot like he did in The French Dispatch with hair carefully coifed, speaking short, cryptic sentences, being the good cop running interference, keeping  those going after Batman at bay.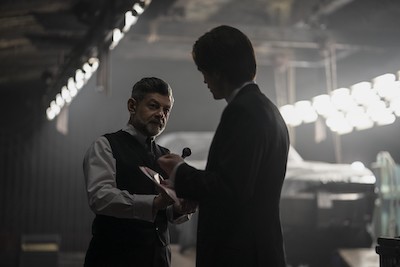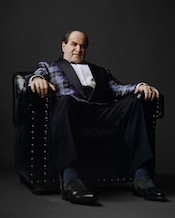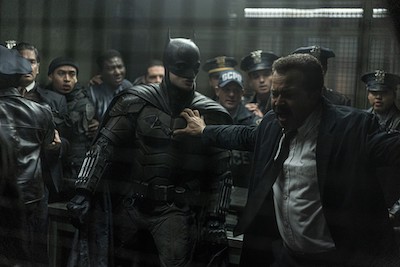 The surprise for us is Reeve's casting and characterization of sicko, serial killer, Edward Nashton/The Riddler. (Paul Dano) Reeve's keeps curiosity going with the greeting card clues that surface periodically. They are disturbing, but certainly get your attention. And when The Riddler is finally unmasked, he doesn't look at all like you've seen him characterized in the past. Paul Dano makes this psychotic weirdo look rather sweet and angelic. Soft-spoken and with a creepy smile, he stashes colorful cards  containing, his venomous clues for impending disaster aimed at Batman and his past.
This is a much different film than Ben Affleck had in mind, in 2013, even though both he and Reeves had the same goal. Reeves wanted Batman to be "The World's Greatest Detective" which Pattinson plays low key well. And Paul Dano plays a fascinating villain. Enough comes out about Gotham, the Mob, Wayne and his family to whet your appetite for more. Stay to the end of credits for what could be more. 
Warner Bros.     2 hours 57 minutes    PG-13
In Theaters Now     Streaming April 19th
The post The Batman first appeared on Movies and Shakers.
from Movies and Shakers https://ift.tt/DUinocx