Dog Movies and Shakers February 17, 2022
Channing Tatum and Reid Carolin try to direct this story which is personal for Tatum, with a light touch, but sometimes try to inject humor when it doesn't quite fit. It's a serious story about an Army Ranger with serious head injuries wanting to return to active duty, by taking the dog trained for combat to the funeral of his deceased partner and master. One problem, Belgian Malinois, Lulu, is ornery, unconsolable and a wild beast, still recovering from her own wounds. That leads to the road trip that has some comic situations, but we don't think they elicited enough laughs. 
Channing is a very likable actor. He was inspired to do the film thinking about his own dog, named Lulu, that died 3 years ago. Three dogs were used for the film, Lana, Britta and Douza, all Belgian Malinois. Channing worked with these dogs 9 months before shooting, but Britta nipped him on the butt cheek and he has the scar to prove it. He has a soft spot for dogs, but not for acting while directing. He never wants to do both simultaneously again. 
Channing Tatum's character, Briggs, is stuck. He's an Army Ranger who can't let go despite all the serious injuries and concussions. He suffers with PTSD and pain everyday. Lulu was on a similar trajectory as well, having been wounded and deeply scarred by what happened in the war. Channing remembers Lulu in her glory days as the dog who kept him and the other soldiers in the unit safe. He was also a good and faithful companion to his partner, Riley Rodriguez.The movie is about Tatum and Lulu healing each other on a road trip.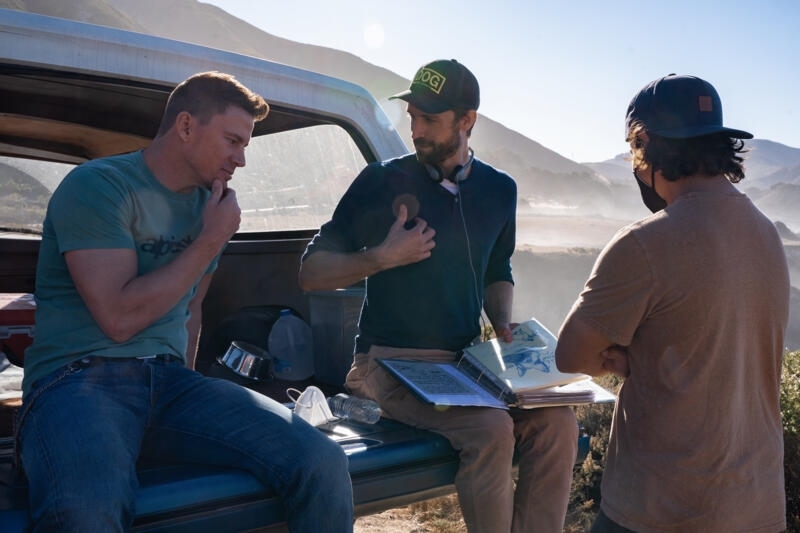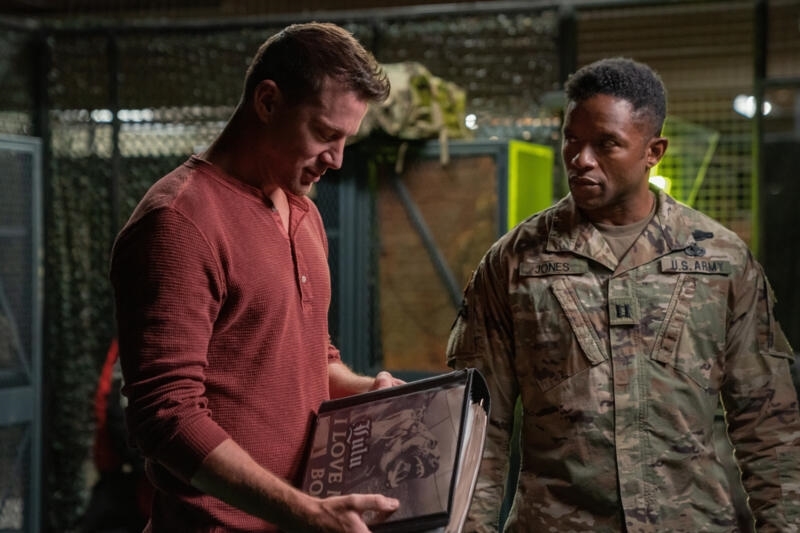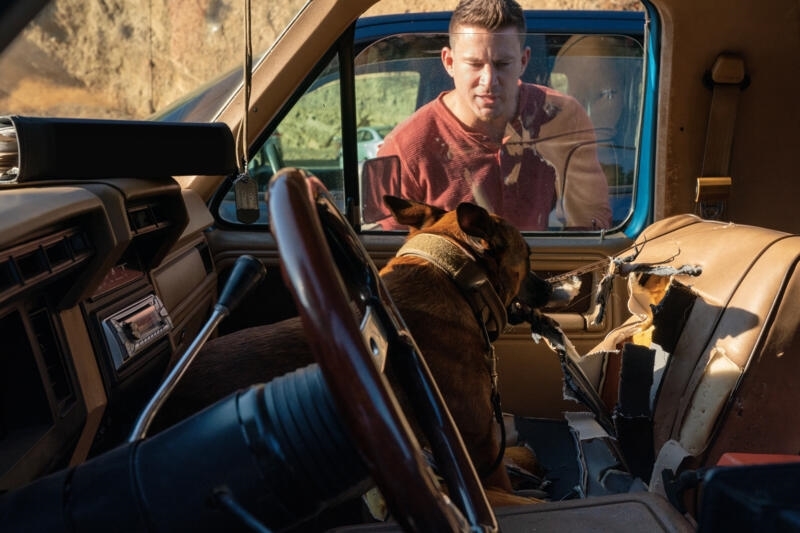 Briggs agrees to take Lulu from Oregon to Arizona. The road trip to Rodriguez' funeral is at the request of the soldier's family who knows how important the dog was to him. The script by co-director Reid Carolin is a series of episodes along the way that test Briggs' patience and humanity. At his core, Briggs is a decent man who's lost his way, his family and his reason to live.
Tatum works hard physically in the film and he shows little vanity, especially when he's abusing himself with booze and in one scene when he's shot with a tranquilizer dart. Of course he gets to show off his shirtless bod, especially when he and Lulu start to bond and they're in a bath in a swanky hotel together. Very cute scene and there are a few.
Also included are several weird scenes that seem disjointed and too long. Encounters with the pair of spiritual/sex therapists ultimately fell flat. But even more bizarre was the trip inside a marijuana farmer's greenhouse and the session with the farmer's trippy, self-proclaimed psychic wife. Briggs reacts, but the big laughs aren't there.
What does work is the evolving relationship with the dog. Channing is on the screen every minute showing disdain, frustration, outrage, and more, but you almost know what's going to happen before it does. Although his wanting to love the dog and have the dog love him is evident, the scenes seem sometimes long and belabored rather than emotional or amusing. 
Cinematographer Newton Thomas Sigel does manage to shoot close-ups of the dog in a way that lets the audience feel her pain and eventually show Lulu's eyes begin to love back. The dog wins on that one following that old apt show biz cliché, "Never follow kids or animals."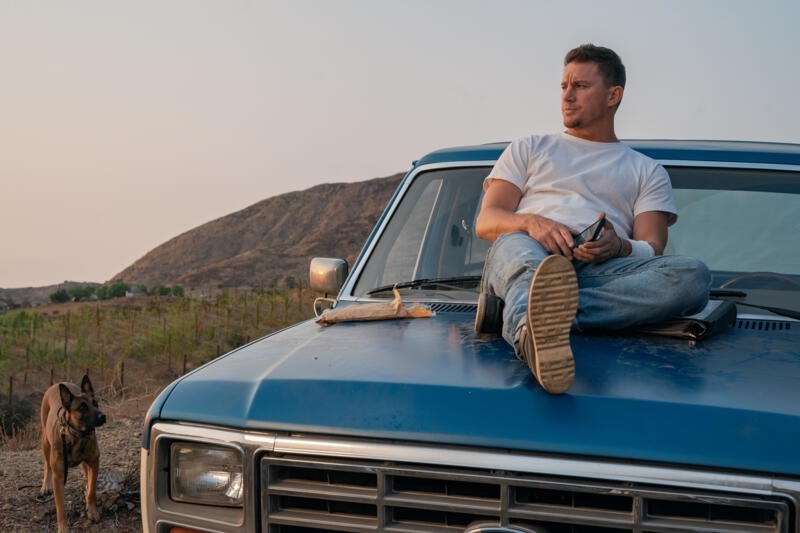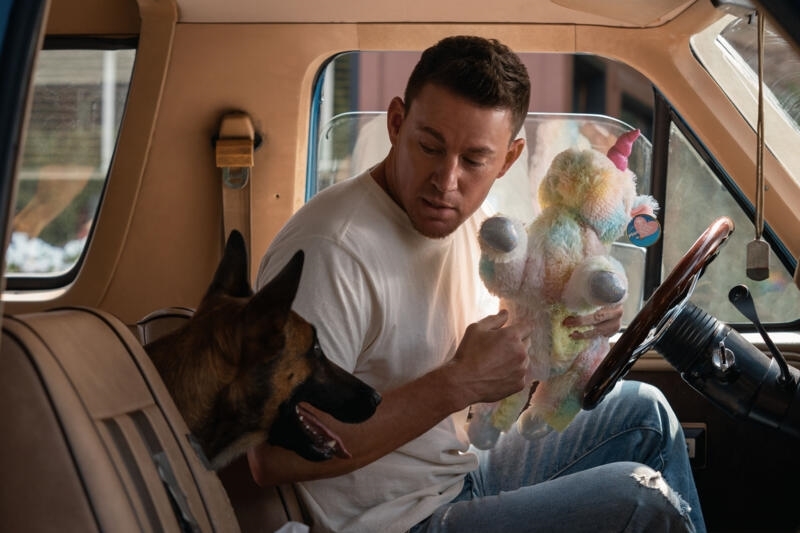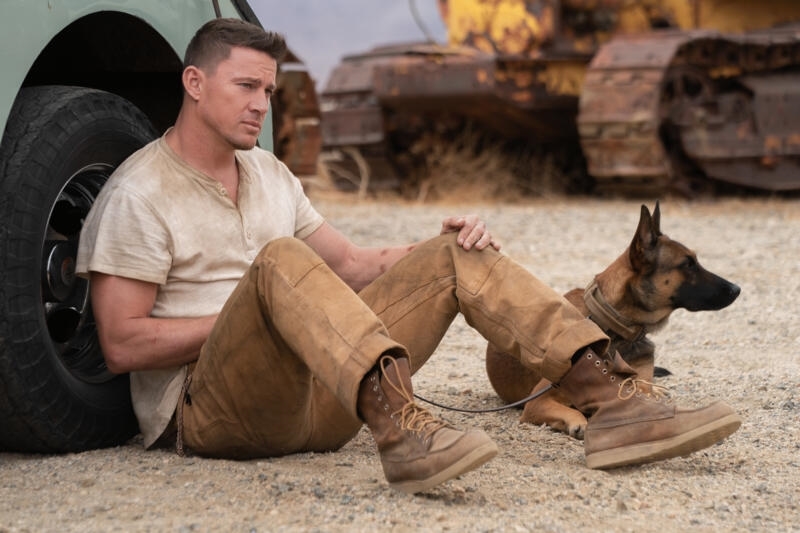 There are several times in the film where we cocked our heads to one side like a dog trying to figure out what was going on. How did he have the money for the road trip? How did he carry the dog supposedly for many miles and still make it to the funeral on time? Why didn't we get more detail on his own family?
Dog is a showcase for Channing Tatum and for the dogs in the film, but we think some judicious editing could have made it a tighter, more touching story. This being Channing Tatum's first attempt at directing, he worked hard with his Magic Mike Partner Reid. It doesn't put Channing Tatum in the proverbial directing dog house. We just think he's capable of unleashing more.
 MGM United Artists.      1 hour 41 minutes.      PG-13.    
The post Dog first appeared on Movies and Shakers.
from Movies and Shakers https://ift.tt/Y7JlfXr