The Worst Person in the World Movies and Shakers February 12, 2022
The constant emotional upheaval in this film introduces a truly original character projected by an actress that won't let you turn away. It's hard to find a niche for this film since there is so much in this "worst person" that is romantic, dramatic and amusing. Writer/Director Joachim Trier's film may be Norway's even better export than smoked salmon with 2 Oscar nominations for screenplay and best international feature.
It's more than a coming of age plot since we meet the central character, Julie (Renate Reinsve) in her 20's and travel with her for 4 years, into her early 30's. Julie is a bright young woman who thinks she's cut out to be a doctor. That's until she finds the mind more interesting than the "carpentry" of cutting people up in surgery. She switches to psychology and then turns on a dime toward photography, but eventually ends up working at a bookstore, while navigating her relationships with men. 
Reinsve was named best actress at Cannes last year and was on the shortlist for an Oscar nomination. Her performance defies definition. She is open, truthful, sexy and vulgar all at the same time. You may think you know who The Worst Person in the World is after the first few minutes of this film, but wait. Her layered performance will surprise you. While there are no real villains in this story, that doesn't keep Julie from making choices that hurt herself as well as others.
Julie is trying to figure out her path, both professionally and romantically.  Trier and co-writer Eskil Vogt keep her switching from one thing to another chronologically structuring the script into 12 chapters with a prologue and an epilogue. Their prologue is masterfully executed covering her university experience in just 5 minutes.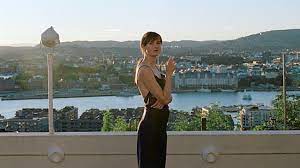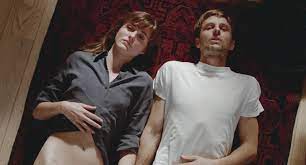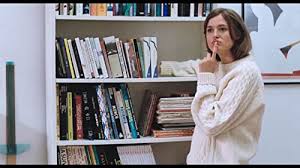 As wild and uninhibited as Reinsve plays her character, the film itself moves forward without gimmicks or flashbacks. Julie is open to the possibility of finding love, especially with Aksel (Anders Danielsen Lie – Bergman's Island), a famous hip, bad-ass cartoonist more than a decade her senior. This film marks the finale of Joachim Trier's Oslo Trilogy coming after Reprise and Oslo, August 31st.  Anders Danielsen Lie appears in all three of the Oslo films. In this script he plays a cool, complex modern artist who's also very grounded and vulnerable. 
Aksel falls very much in love with Julie. He's ready to start a family which forces her to ponder if she's made for motherhood because of her own family history. She's got Daddy issues. Aksel is gaining fame and waiting for his comic book to come out as a mainstream feature film, while Julie tries out her own writing talent with a well liked internet essay exploring why women aren't demanding what they really want from their sexual liaisons.
Every time Julie feels confined or trapped, she runs to find new experiences and relationships. That's how she meets Eivind (Herbert Nordrum). Julie crashes a wedding and strikes up a flirtation with him at the reception. They reveal little background but act as if it's leading to intimacy, teasing, and going to the bathroom together. Both reveal being in committed relationships, but keep reminding each other thery're not cheating. Julie becomes obsessed with him, and he with her.   
Oslo is Trier's hometown and he takes delight in showing it off here by having Julie wander the streets of some the city's picturesque neighborhoods. The way it is shot by Cinematographer Kasper Tuxen will stop you in your tracks. A click of a switch puts everyone, except Julie, at a complete standstill. People are frozen in mid-stride; walking, standing, leaning. She stops by a couple kissing and takes the young woman's hand from her partner's shoulder and places it on his butt without blinking an eye. They don't move providing some comedy.
The extensive use of songs chosen by Ola Fløttum, about life and love add mood and context to Julie's ups and downs. Everything from "Ride Like the Wind" (Christopher Cross), "The Way You Look Tonight" (Billie Holiday), to "I Said Good-Bye to Me" (Harry Nilsson), and so many more. 
Watching Julie, Trier gives us so many moments that ring true to everyone who has withstood the crucible of moving out of young adulthood. Some of those experiences help her grow and others are pointless and trippy. The scenes where she and her friends get high on mushrooms is disconcerting enough that you'll feel as if you're getting high right along with them. It's really well shot without going over the top.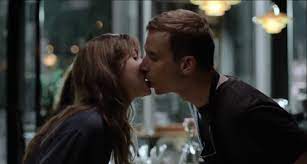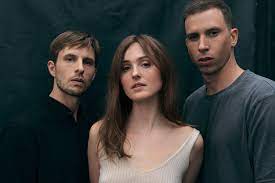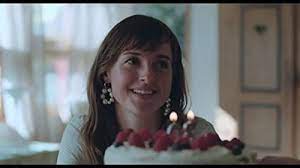 In the final chapters, the story takes a jarring turn that upends the entire trajectory of the film. As Julie and Aksel, Reinsve and Lie give incredibly deep performances sharing moments of joy, pain  and understanding that gives both dignity and grit. Lie delivers an impassioned, quiet, halting monologue to Julie about life and death that is absolutely riveting. It will stay with you long after the movie. 
What began as a lighthearted look at growing up and venturing into the world transforms into a much wider exploration of what it is to follow your heart, find new love, recognize real love and endure unbearable loss. This collaboration with director Trier Reisve is truly remarkable. Watching these artists in sync with each other in this thoroughly engaging film may prompts you to think about your own life's choices. With all our faults, this film proves it's ok to be human without being The Worst Person in the World.
NEON                           2 Hours  7 Minutes.             R
In Theaters Now
The post The Worst Person in the World first appeared on Movies and Shakers.
from Movies and Shakers https://ift.tt/jk9Zyuq