The Tender Bar Movies and Shakers January 11, 2022
George Clooney directs Ben Affleck in one of his most likable and well-acted roles in yet another story of a broken, but loving family. Set in the 1970's New Jersey, there's plenty of old cars, especially a massive Cadillac convertible, and tunes from that era to set the time and place. 
William Monahan wrote the script and relayed that, to his surprise, he found out that Clooney started production using his first draft. It's based on a memoir written by J.R. Moehringer about his struggle growing up and his dream to be a writer. The film shows getting his share of rejection, not only from his real father, but being fired from his first boss at the New York Times. Fortunately, that didn't stop Moehringer. He did become a writer winning a Pulitzer Prize for feature writing in 2000 for the features he wrote for the Los Angeles Times.
This is J.R.'s coming of age story, played by Daniel Ranieri as a boy and Tye Sheridan as he grew up in New Jersey. J.R.'s egomaniac radio DJ jerk of a Dad shows up sporadically and unexpectedly. Lucky for J.R. his Uncle Charlie, who pours the drinks at The Tender Bar in town, takes up the slack as his surrogate Dad. Charlie's book-smart and street smart and you can tell he really loves this kid. Not only is Uncle Charlie J.R.'s idol and best friend, he's there to teach him the ways of the world and always there for him.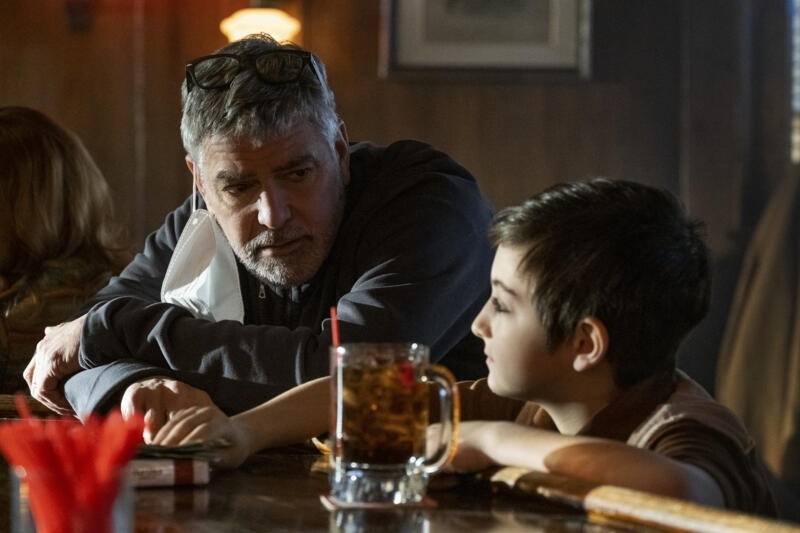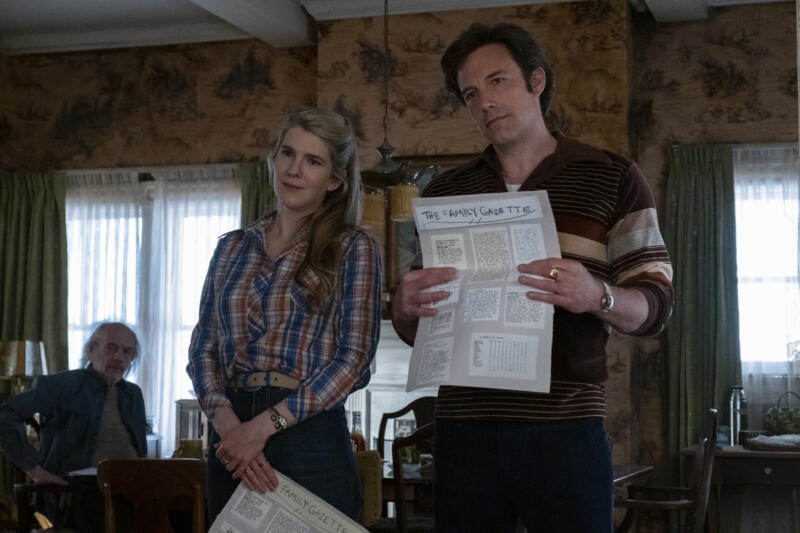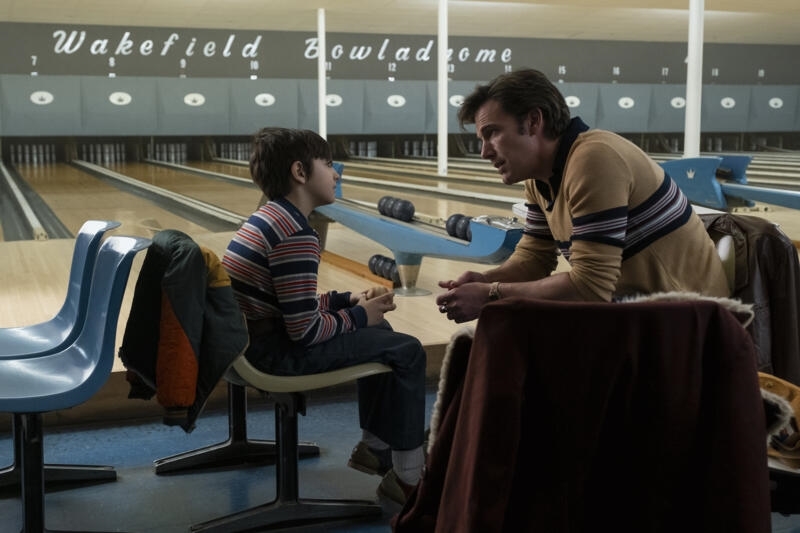 Affleck does a great job playing the caring uncle guiding the young boy. He instills the love of reading and in turn, J.R. only wants to be a writer. It figures since he spends a lot of time at The Tender Bar, which is inspiring in itself for being known as The Dickens bar (as in Charles Dickens). Uncle Charlie also gives him his first drink, underage, of course. And lets him drive his monster of a Cadillac before he has his license. This is the fun uncle everybody wants to have, but Charlie not only talks to J.R., he listens. Interesting that Affleck grew up with a father much like the absent Dad in J.R.'s life, so he had a real feel for the story and for what J. R. went through. 
J.R. has a lot to deal with at home. His mother, Charlie's sister, (Lily Rabe)  is crusty. She is working hard to try afford her own place for her and J.R.  In the meantime they all live under Grandpa's (Christopher Lloyd) roof. Lloyd is crusty and cantankerous, but that's just the cover for the soft heart he has for J.R. and the family. Lloyd clearly had fun getting into this character. You begin hating him, but slowly, you see he's not as bad as all that.
Daniel Ranieri is cute as the young J.R. with sparkling dark eyes with long lashes and raspy voice. Tye Sheridan plays the insecure , but hopeful, aspiring writer who struggles with ambition and romance on the way to becoming accepted as the writer he longs to be. Clooney directed both young and old J.R,in one unusual scene, with both Ranieri and Sheridan facing each other in a creative dream scene. That scene, like many others in the film, don't seem to follow or connect.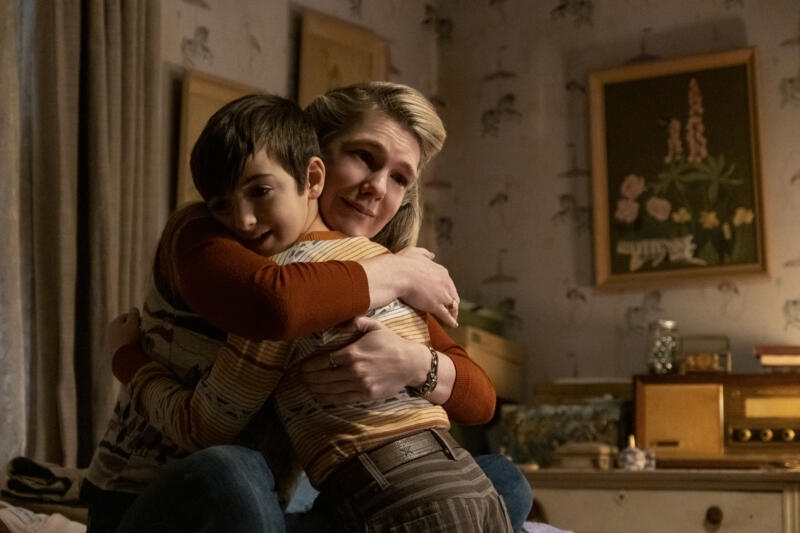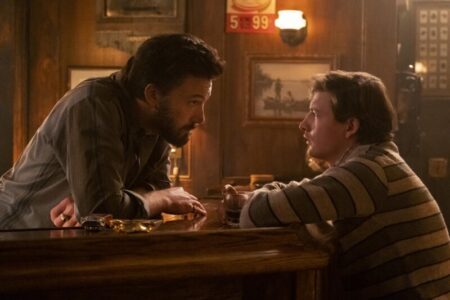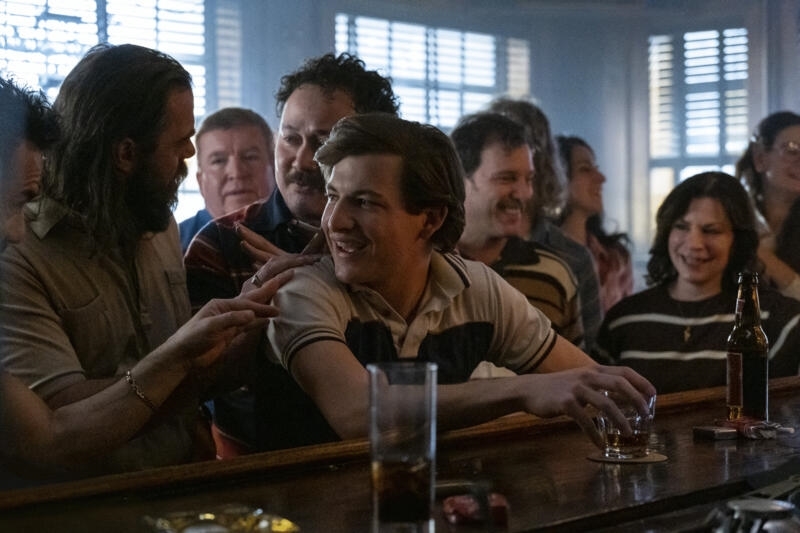 Most fun is seeing Ranieri as young J.R. and then Tye, grown up, with  Uncle Charlie and his buddies in that huge Cadillac Convertible driving around town to the soundtrack of old '70's tunes. This is not a great coming-of-age story, but Clooney brings out the best from Affleck showing this uncle's special relationship with his nephew. But instead of being a smooth ride like in Uncle Charlie's big old Cadillac, it just rambles along.
Amazon Studios.   1 hour 46 minutes    R
Streaming on Amazon Prime. 
The post The Tender Bar first appeared on Movies and Shakers.
from Movies and Shakers https://ift.tt/3fhNlWg