Sing 2 Movies and Shakers December 31, 2021
Animated sequels don't always live up to the original, but Sing 2 is entertaining enough for any family to enjoy.
Writer/Director Garth Jennings brings back the main characters, Buster (Matthew McConaughey), nervous mother pig Rosita (Reese Witherspoon), Rocker Ash (Scarlett Johansson), Johnny the Gorilla (Taron Egerton), then shy Meena (Tori Kelly) and Gunter (Nick Kroll.) But he's added even more diversity with new characters including Pharrell Williams, Letitia Wright and comedians Eric André and Chelsea Peretti. 
Current songs by top tier rock, pop and hip hop talent run throughout with everyone from including Billy Eilish, K-Pop, U2, The Weekend, Taylor Swift, Cardi B, and Bono. 
Not only are there songs from Bono, but he voices the elusive reclusive character that is the center of the plot. Buster Moon is still trying to make a name for himself. He has a new show at the small town New Moon Theater that he believes is spectacular. When talent scout Ski (Chelsea Paretti) shoots him down, Buster won't take "no" as the answer. He follows his big dream to take the show to the Crystal Tower Theater in Redshore City, the glamorous Las Vegas look-a-like city.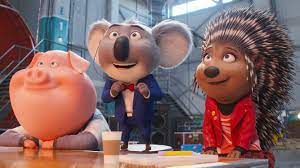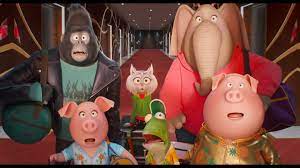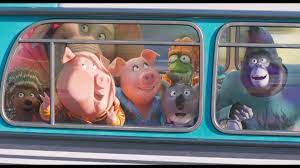 Crystal (Bobby Cannavale) who is a literal gangster in wolf's clothing. Buster and his crew have to sneak in to get an audience and that's when the cat and mouse shenanigans begin. 
But when Crystal lets on that Buster gets to produce his show if he delivers the rock star who hasn't been seen in many years, of course Buster has to make that happen. Clay Calloway (Bono) is a legend, but he hasn't performed a note since his wife died 10 years ago, and he's just as difficult a negotiator as Jimmy Crystal. The animation of Calloway is quite striking. The sad expressive face and eyes coupled with the world-weary gait and body language gives this character more emotional punch than you'd expect from an animated creation. 
To placate Crystal while he's trying to make Calloway happen, Buster is coerced into making Crystal's self-involved, tone-deaf daughter, Porsha (Halsey) the star of the show, acing out mother pig, Rosita. Rosita is heartbroken. But it sure is fun seeing her husband show up at the theater with a thousand adorable piglets, all supportive of the mother with the great voice who wants to be a star.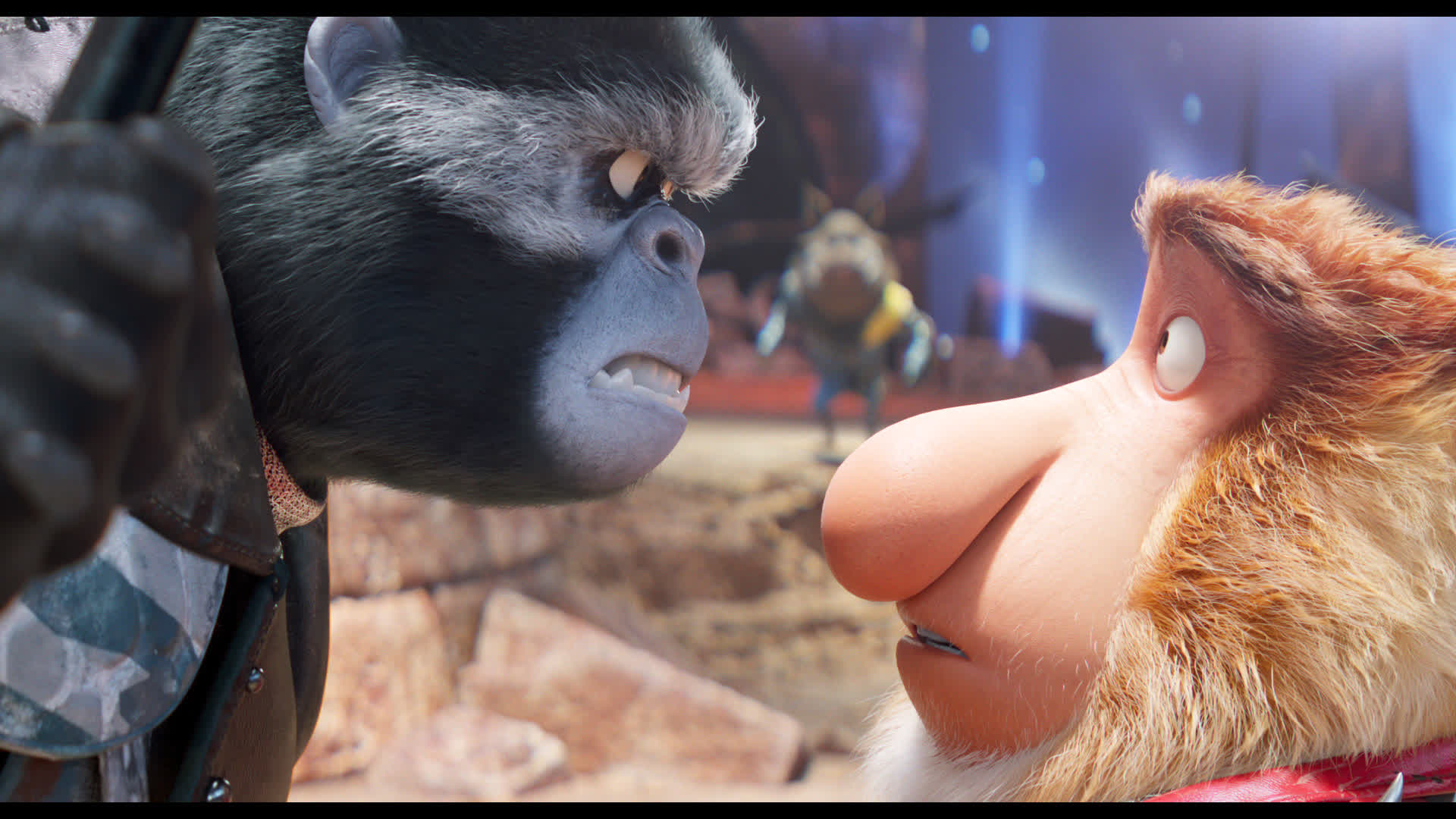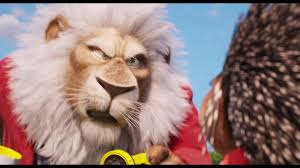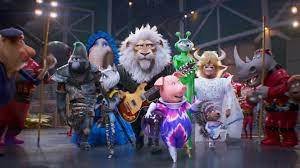 Among the lessons for kids to glean from this story of dream big is the plot thread of Johnny (Egerton) the big gorilla who is having trouble learning how to do a dance battle. He's too nice and has to not only learn the dance but stand up to the bully of dance master Klaus (Adam Buxton) who constantly belittles him.  It's filled with stick fighting martial arts (choreographed well for the animators by Sherrie Silver) that turns into a full out on stage battle. It's one of those moments where kids will want to stand up and cheer. 
Cannavale as Crystal is a scary villain, but there's enough humor and high-flying fun to keep the audience amused. The music is a collection of songs from the best talents today, and the animation is eye-popping with color with a lot of movement to keep little ones as well as parents engaged. As a sequel, Sing 2 is right on key. 
Universal Pictures   1 hour 50 minutes      PG
In Theaters Now
The post Sing 2 first appeared on Movies and Shakers.
from Movies and Shakers https://ift.tt/3sS7hHd