Being the Ricardos Movies and Shakers December 11, 2021
Aaron Sorkin picked the right cast to represent Lucy, Desi, Fred and Ethel, But this glimpse into their lives and work compressed into one week is confusing and depressing without enough laughs. It jumps around with flashbacks that distract rather than help the storytelling. 
Nicole Kidman freely admitted in a press conference that she told Writer/Director Aaron Sorkin she was terrified to play this comedic legend. But once she saw herself with those red lips and hair, it was ok. There are times when she does embody the famous star, especially with Lucy reactions and expressions. 
Javier Bardem as Desi Arnaz and J.K. Simmons as Fred Mertz/William Frawley nail their characters. Bardem is really amazing as Desi, the good natured, but tough businessman and a womanizer. We wish there had been more for both of these actors in the script, especially to show what a total heartthrob and accomplished musician Desi was.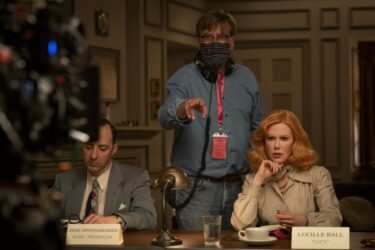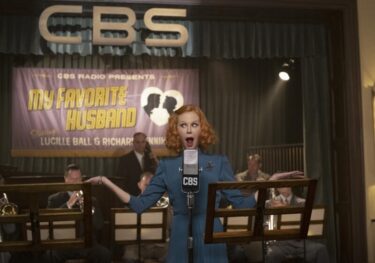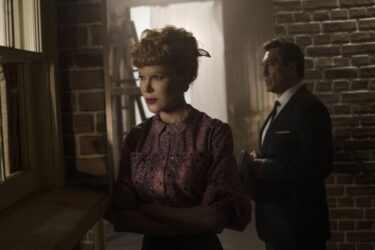 Simmons as Fred had nothing but past episodes of I Love Lucy to go on. He also talked with people still around who worked on the show and one interview Fred did with former show head writer, Jess Oppenheimer. Tony Hale plays Oppenheimer as the nervous writer trying to keep nerves from fraying and the show going. Simmons is grumpy personified, so crusty and rebellious, but a realistic philosopher of sorts.  
Nina Arianda as Ethel/Vivian Vance was relegated second banana to Lucy, even though she was a talented triple-threat who never got to show off her song and dance skills. In this film, she is bitter and jealous of all the attention everyone else gets, and Lucy's trying to make her look more frumpy so as not to compete in looks with the star. 
Our biggest problem with the script was that it had a disjointed structure and timeline, jumping around so much we were unsure where and when scenes were taking place. But most of all, even though Sorkin incorporates the iconic bits of the famous chocolate conveyer belt and stomping-on-grapes scenes, the laugh track is not enough to make it funny. These scenes just do not show off Lucille Ball's immense talent for comedy. Even the set up of a dinner at the Ricardo's apartment doesn't work trying to bring the arguing Fred and Ethel back together. It's physical comedy that lays flat. 
Lucille Ball and Desi were pioneers in TV in so many respects but showing it is given short shrift here. When Lucy got pregnant, they demanded the pregnancy be acknowledged and that broke all the rules of television in the 1950's. But in this film, it's just not played out showing how monumental that was.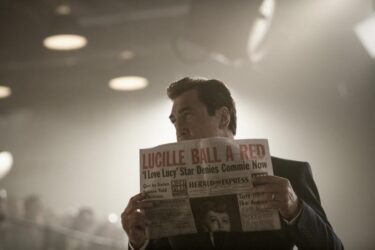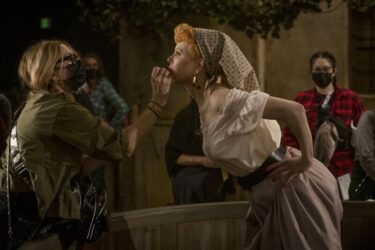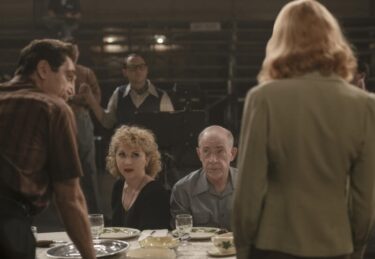 Sorkin is highly regarded for his passion for politics. In this instance, he couldn't resist the intrigue Lucille faced as the target of a '50's Communist Witch Hunt. It's interesting, but, ultimately it's not explained enough and comes off as not all that compelling. 
There is no doubt that Sorkin and his top tier talent came together to pay tribute to these groundbreaking television icons. It's good to pull back the curtain and see how human these idols were. Sorkin's script and compression of back-stage machinations provides more sordid details instead of ample entertainment. Lucille Ball had personality that jumped off the screen. Unfortunately, this movie didn't. 
Amazon Prime Video       2 hours 5 minutes     R
In Theaters Now, Streaming on HBO Max, Dec 21st
The post Being the Ricardos first appeared on Movies and Shakers.
from Movies and Shakers https://ift.tt/3DOExkH