Bruised Movies and Shakers December 2, 2021
Halle Berry loses all vanity playing a disgraced martial arts fighter trying to make a comeback to gain self-respect in this brutal but well directed fight film. Berry works hard to make herself look tough and ugly, writing and also starring in her directorial debut. She takes a beating and keeps on ticking. Berry admits she's always been interested in Martial Arts. No stranger to difficult roles, the Oscar winner for Monsters Ball went all-in with her 2 years of training, even breaking 2 ribs during production. The film is reminiscent of Rocky, but without the iconic theme song. 
Berry plays Jackie Justice, a fighter who got beat to a pulp and climbed out the ring to escape, never looking back and hating herself ever since. She adds a lot of layers to her character through her relationships. Jackie takes abuse from her prick of a boyfriend, Desi (Adan Canto). Her mother (Adriane Lenox-The United States vs Billie Holiday, Only Murders in the Building.)  threw her out long ago. Lenox is remarkable in this role, trying at times to be to be supportive, while being constantly mean and sarcastic.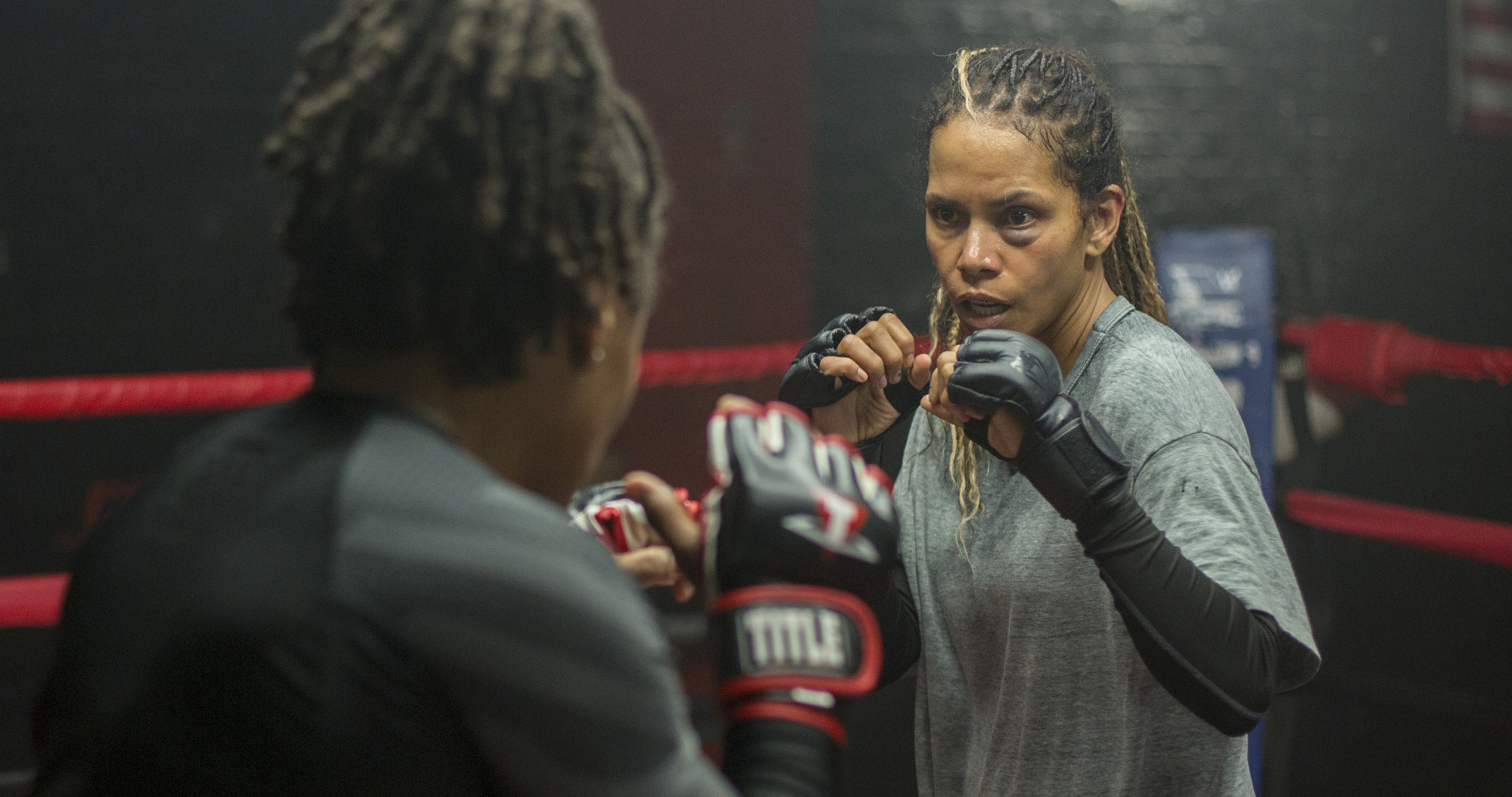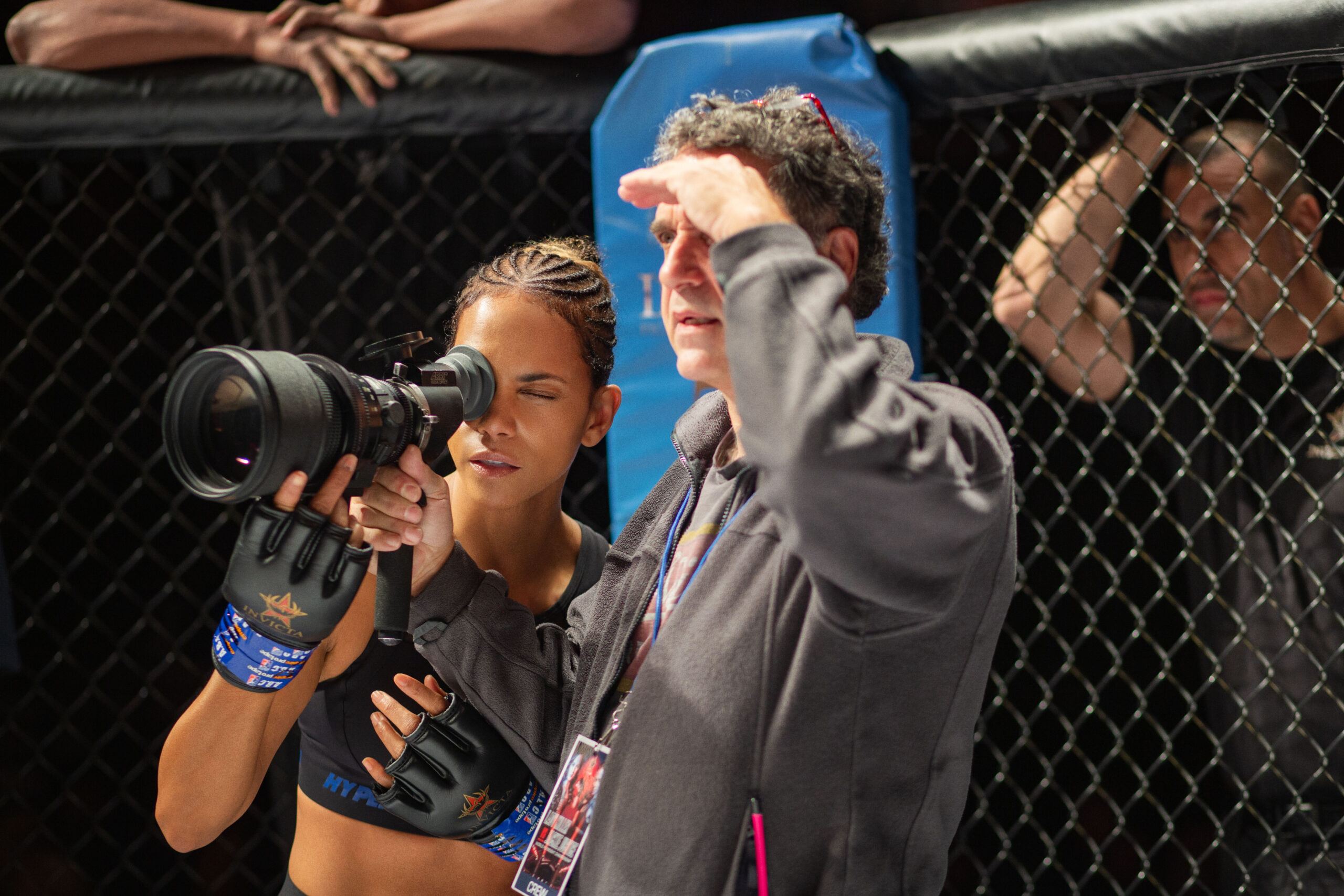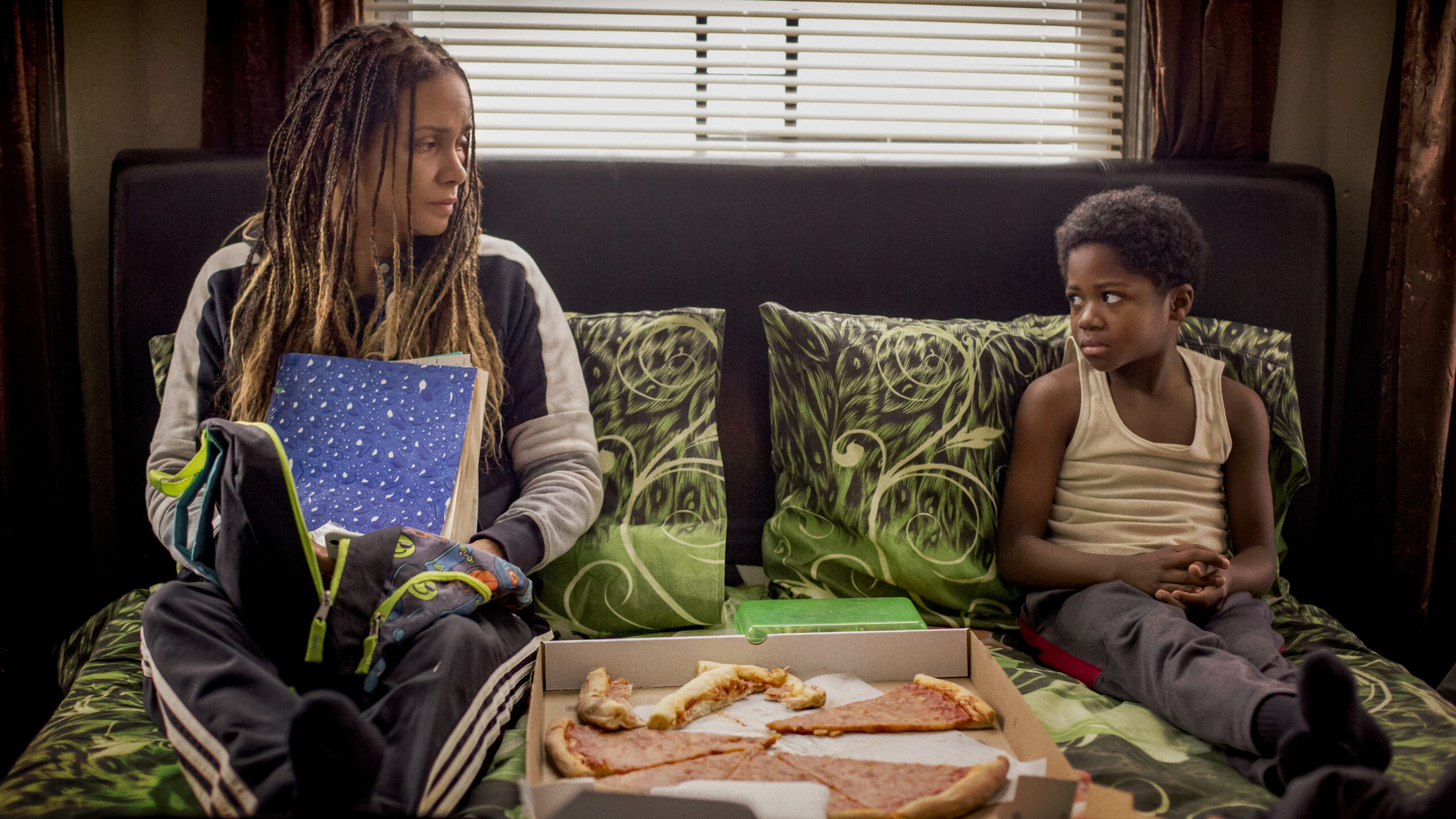 To complicate her life, a knock on her door brings a little boy she bore years before whose father is out of the picture. Manny, (Danny Boyd, Jr. – Watchmen, The Underground Railroad, Stranger Things) does not talk. We don't know if he's mute or just won't communicate. Boyd is a remarkable actor who does communicate without talking. His big eyes say it all. Justice wants no part of him, but has to deal with it while trying to find her own identity. Once her boyfriend loses it with Manny, she gets mad realizing she has to do something to support herself and this kid. Fighting is all she knows. 
She goes back to the old gym where, like Rocky, and reconnects with cornerman, Pops, (Stephen McKinley Henderson – Dune) who you've seen in many films. He's very good in the role not saying much but he doesn't have to because they understand each other. 
As she's beat to a pulp training, she meets Training Gym owner, Buddhakan Berroa (Sheila Atim-Bobbi). Both have strong attitudes, but Buddhakan, very spiritual, analyzes everything. She's an enigma, a philosopher, not what you expect for someone in the fight game. They rub each other the wrong way until Buddhakan sees the boy and they all start hanging out together. Jackie finds more than a sympathetic ear and Buddhakan takes Jackie and Manny in. Jackie meets a big promoter who sees a big payday which would help get Jackie back in the ring for a Title fight, betting that she'll stay in long enough, even if she loses.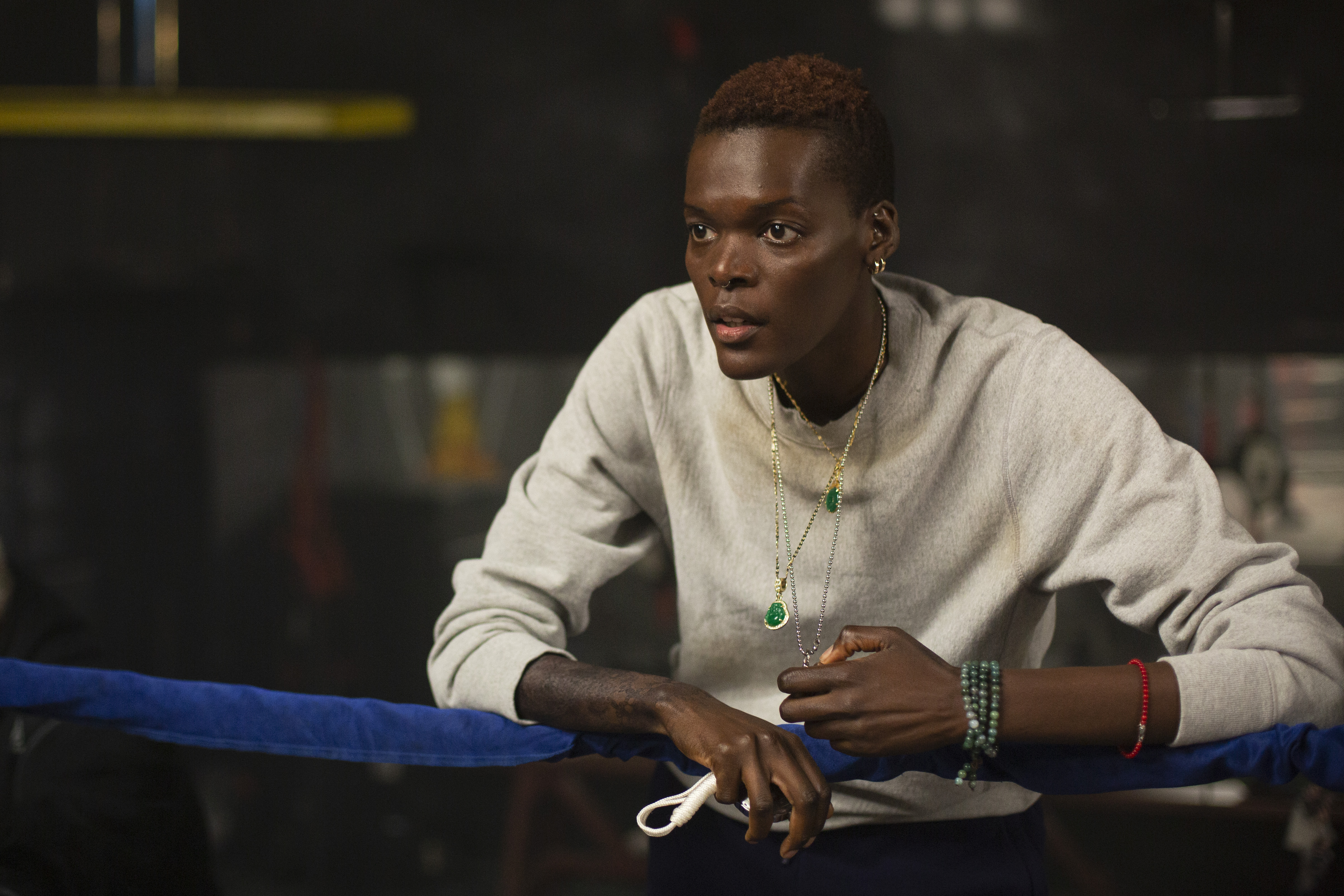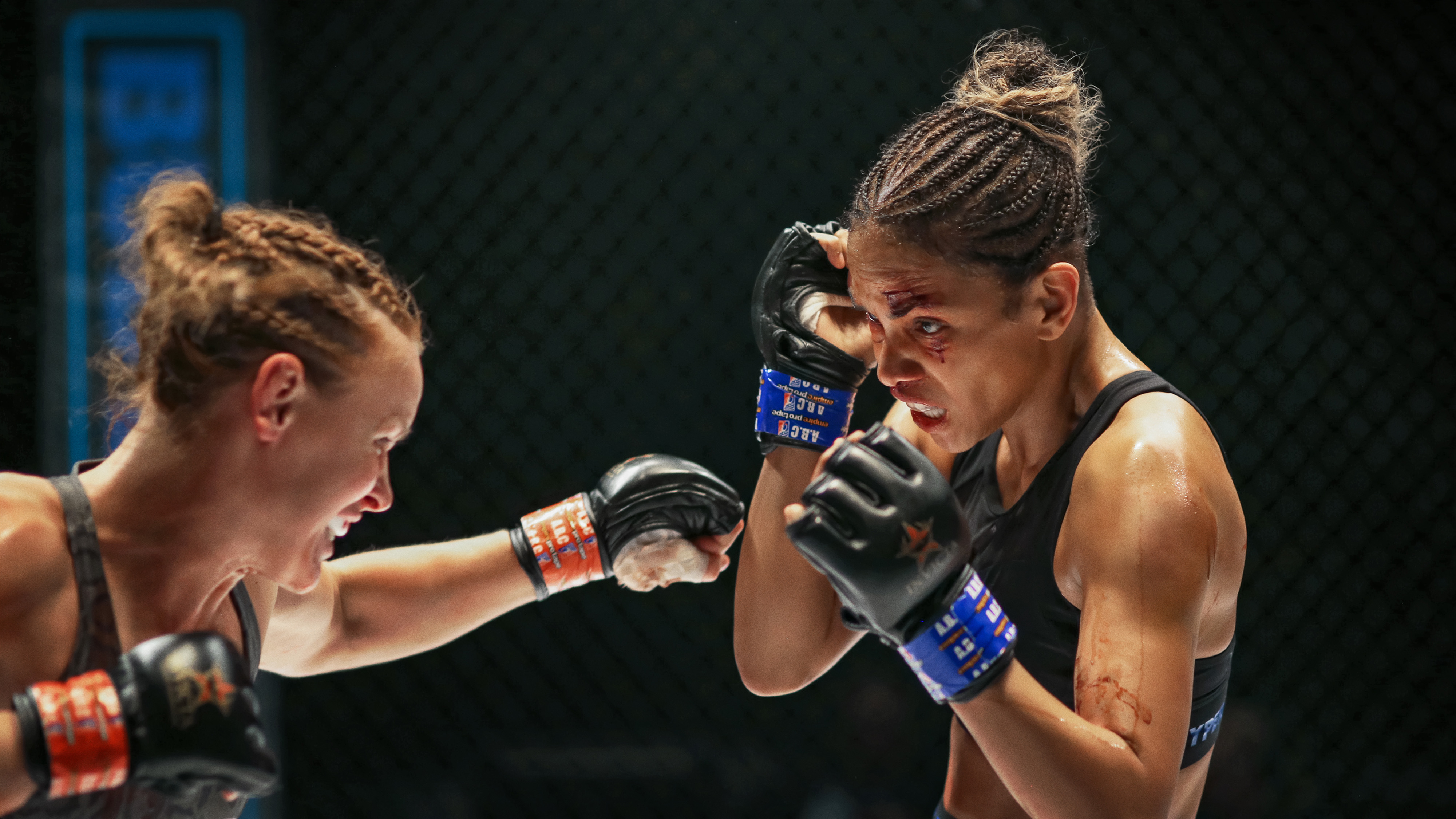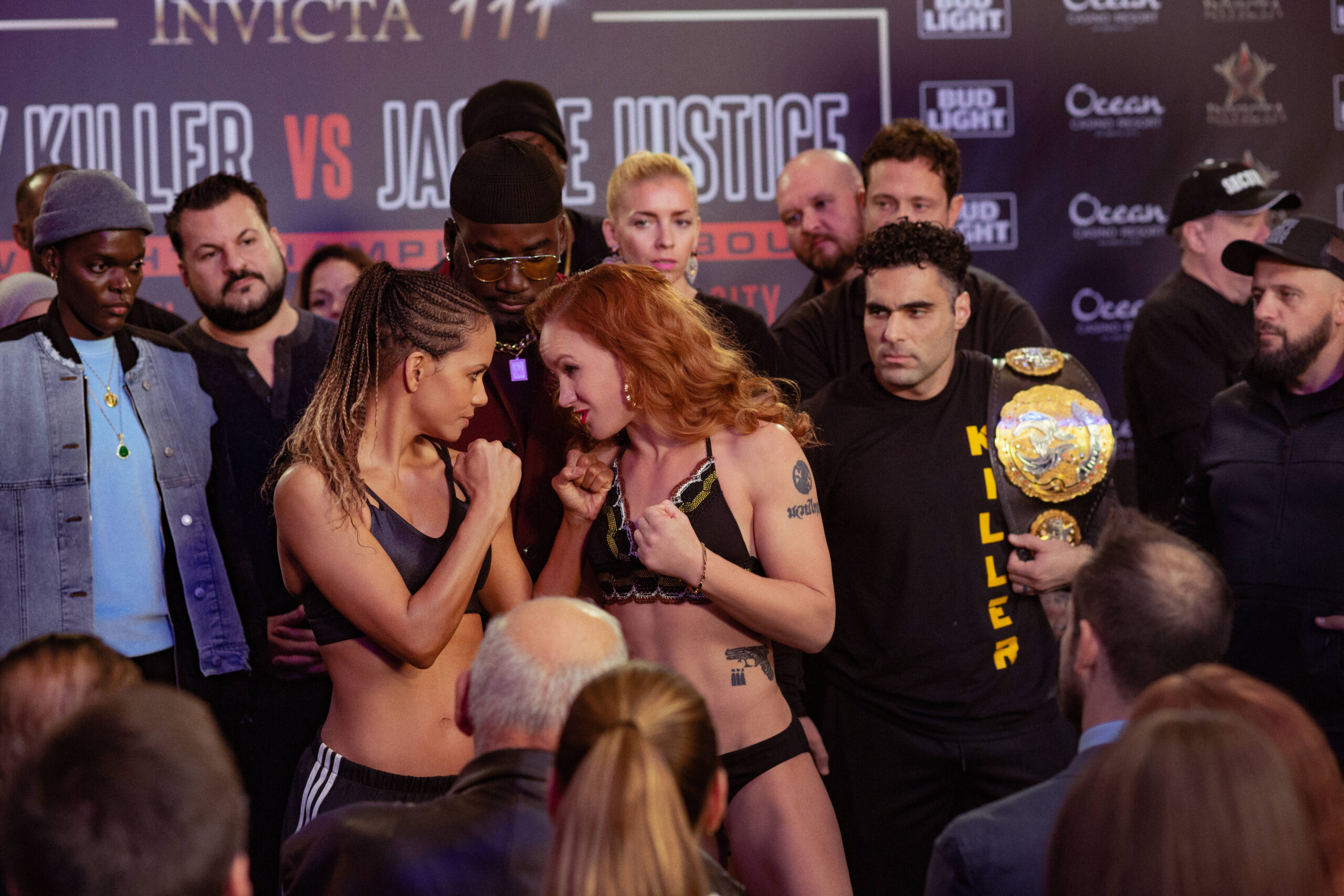 Watching Berry get beat up and bloody is hard to watch. Seeing her character make bad decisions is also tough to watch, but director Berry lets you see where it all comes from with her mother, her boyfriend and her past. Working with cinematographer Frank G. DeMarco with editors Jacob Craycroft and Terilyn A. Shropshire, Berrycreates some of most exciting fight scenes since that first  Rocky. The Title fight is truly a grip the armrest.  
For her first time directing, Berry took on a huge project and one that was filled with physical pain for her as well as the movie. Credit her for leaving vanity behind and showing herself dripping with sweat and blood to the end. Will she be a loser or winner or both? Directing and starring in this film, Halle Berry is a knock out.
Netflix             2 Hours 9 Minutes               R
The post Bruised first appeared on Movies and Shakers.
from Movies and Shakers https://ift.tt/3G6bZVc