THE BEATLES: GET BACK Movies and Shakers November 28, 2021
Peter Jackson is known for telling stories in detail and this is no exception. What was supposed to be a 2 and a half hour movie showing archive footage from 50 years ago of The Beatles putting together a concert and TV show, turned into an historical episodic epic. Beatlemaniacs may be surprised to discover tidbits they didn't know about John Lennon, Paul McCartney, George Harrison and Ringo Starr. As exquisite it is to have such detail, Writer/Director/Producer Jackson sometimes gets caught up in minutiae. The film lags when not much is happening that could have been tightened up to pick up the pace.  
This was originally supposed to be a 2 1/2 hour movie covering the 22 days leading up to a Beatles concert and TV show in 1969. There were so many decisions to be made in the course of those three weeks including what songs to include, location of the concert, where to rehearse, and how to record with whatever studio and equipment was available. 
The first episode is a bit frustrating. You are  watching tense, often negative but occasionally funny interactions of John and Paul along with managers, producers and handlers. They are under pressure trying to make hundreds of decisions about the upcoming concert and TV show. For most of the time it feels like everyone is walking on eggs trying not to offend anyone as they explore a myriad of possibilities. Sometimes it seems to keep covering similar ground over and over again. You get to see many closeups of each Beatle member as they play off each other experimenting with words and melody coming up with new songs. many of which we either didn't remember of never heard before. The film also exposes some friction between all involved, especially John and Paul, and particularly George who walks out at the end of the first episode.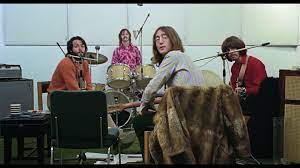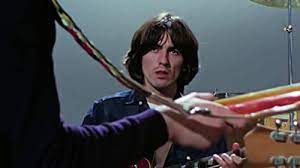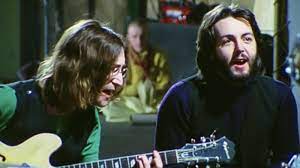 To complicate matters, there were so many people involved besides The 4 Beatles. They included John's girlfriend Yoko, always right there at his side, and Paul's photographer girlfriend, Linda Eastman, who eventually became his wife. Haggling over every little thing, as well as the important machinations of performing and recording, included whether to have the concert on a barge or in Africa. It all takes up time, and exposes the costly and often pie-n-the-sky ideas some were actually toying with doing. 
Granted, it's an overwhelming task screening and choosing the best of  130+ hours of audio and 60+ hours of video showing John, Paul, George and Ringo talking, writing, rehearsing,  and recording new songs to perform for the first time to a live audience. Jackson just didn't want to shortchange interaction that would get sent back into oblivion in storage for another 50 years. 
Peter Jackson is known for trilogies (The Lord of the Rings, The Hobbit) and a 2 and 1/2 hour film just wasn't going to be enough. And when the pandemic hit, the release was bounced a year, giving more time to examine and expand. That also resulted in re-examining while editing, and padding, which so many feature films and docs also had the time to do this year. There are a number of films weighing in at over 2 and sometimes 2 and a half-hours running time. (No Time to Die, House of Gucci, The Eternals) 
Finally, Jackson talked Disney, Apple Corp. (not Apple)  and The Beatles into 6 hours. but it actually runs about 8. The first episode seems to keep covering similar ground and gets to be a slog until later when George walks out with a simple handwritten note saying he's done being in the band.  
The second episode resolves the split with George, but just with a paragraph across the screen about the meeting they had to patch things up. George wanted more musical and creative input. Their meeting is neither covered nor detailed. He's just back with the group without us seeing much of anything changing for him. There is a little more footage of him playing and he doesn't very much on camera. 
But that second episode really picks up when George's friend, Billy Preston, shows up just to say Hi and ends up becoming what some call "The 5th Beatle," adding his piano riffs which spark the boys and the songs. Preston's addition seems to reinvigorate and make them come alive.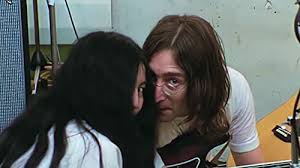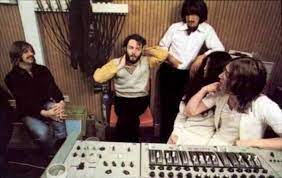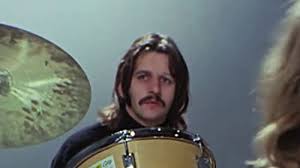 There is no doubt that hardcore Beatle fans will eat this up, but there's not much that moves the story along other than seeing the days ticked off on a calendar. There is a certain amount of sniping directed at each other, couched as if they're just joking around, but you can tell it's not really. What you do see a lot of is their creativity writing and playing. It's really something to watch when Paul and John get onto something. The way they feed off each other when it happens is impressive. Whatever comes up can become part of a song that develops as they jam adding layers going at it together. 
If you're a fan, you'll be in 7th heaven. If you're not yet a fan, you may become one realizing why The Beatles were and still are such a huge phenomenon. Based on screening these first two episodes, we look forward to hearing more music of their music continuing to see them as we've never seen them before. That this historical Beatles footage has been hidden for 5 decades was unfortunate until now. Thanks to Peter Jackson for passionately working 4 years to show The Long and Winding Road to Come Together and Get Back to where they once belonged. 
Disney+     TV Mini Series – 7 hours and 48 minutes.        TV-14
The post THE BEATLES: GET BACK first appeared on Movies and Shakers.
from Movies and Shakers https://ift.tt/3nYiTpm