The Humans Movies and Shakers November 26, 2021
This is not your ordinary Thanksgiving. Truth be told is the painful theme of this haunting film with stellar performances. Writer/Director Stephen Karam transforms his Tony award winning play into a nightmare of a family Thanksgiving. He slowly reveals family problems and relationships at a makeshift dinner in a sparse setting in Manhattan. 
Brigid (Beanie Feldstein) is married to Richard (Steven Yeun) who are hosting this dinner in their new, undecorated apartment in a ramshackle building with scary sounds coming through the walls. Brigid's sister Aimee (Amy Schumer), their parents (Richard Jenkins and Jayne Houdyshell) and the matriarch of the family Momo (June Squibb) gather there. Momo is aged and completely withdrawn in a wheel chair. Newlywed Richard is trying to win over his in-laws. Brigid is trying to be sweet as pie with her soft, high-pitched voice. Schumer is tolerating it all but seems preoccupied.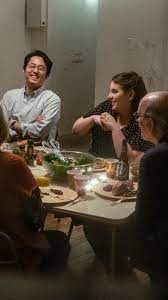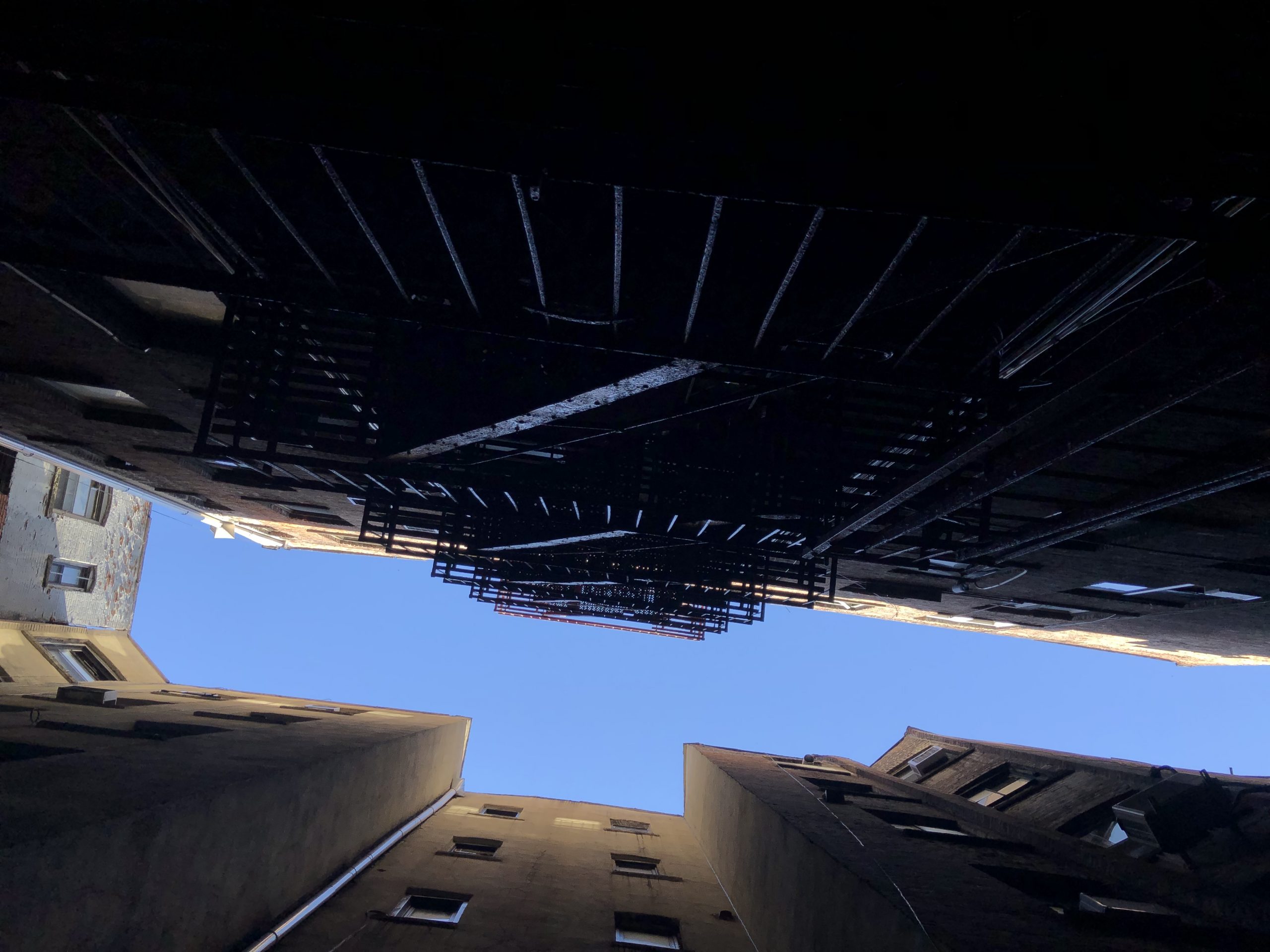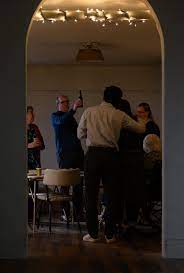 It takes awhile to get to know who the characters are and their family dynamic, which isn't dynamic at all. This excellent ensemble interacts as any family does, talking over each other. They say hurtful things without thinking, revealing what's really bothering them about themselves, each other and life in general. It's very slow going for the first half of the film, and then revs up as you realize how their reactions hit nerves and affect each other.
It's a frustrating watch, but made curious creating even more tension by the way the film is shot by Cinematographer Lol Crawley. He frames scenes showing only small sections of the apartment, off center, many times from an adjoining room looking at the only some of the actors sitting at the table talking to or about each other. There is a lot of whispering, biting accusations, and the feeling of something hidden as people break off walking around the duplex apartment while trying to keep track of the wandering Momo. Is there something or someone else lurking in this dark, dingy building? Are the family members holding back? There is constant nerve-racking tension as if something horrifying is about to happen. 
All of the performances are excellent, but Jeanie Houdyshell is exceptional. She dominates every time she was on the screen having created her role in the Broadway play. You can feel her frustration with all those in the room as truth comes out about the strained relationships and grudges against some in the family.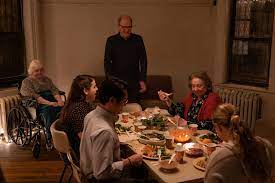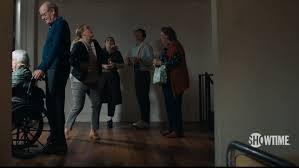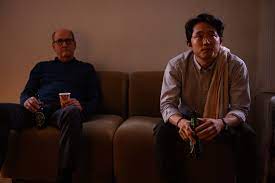 This is not your warm, fuzzy Thanksgiving experience, but something very dark, bordering on being a horror film. We almost gave up on it, but the performances pulled us in, especially when it got more interesting about halfway into the film. Even the title indicates some trepidation of something other worldly than a holiday gathering. Are these humans or are they just pretending to be?  
A 24/ Showtime     1 hour 48 minutes          R
In Theaters and on Showtime
The post The Humans first appeared on Movies and Shakers.
from Movies and Shakers https://ift.tt/3rnMcDE