House of Gucci Movies and Shakers November 23, 2021
Rarely has a movie with such high hopes from director Ridley Scott and talented A-listers, including Lady Gaga, been so disappointing. This film of family betrayal, decadence, revenge and murder perpetrated by a diva had all the elements of a sizzling story based on true events, but despite the long run time, it doesn't deliver.  
Based on Sara Gay Forden's 2000 book, "The House of Gucci: A Sensational Story of Murder, Madness, Glamour, and Greed." Scott had a lot to work with but we found the pacing off and slow. Many of the scenes seemed to go nowhere and disconnected from those before and after. The major flaw we found was the almost comically exaggerated acting and the inconsistent attempts at speaking with Italian accents. 
Starting with Jeremy Irons who plays, Rodolfo, the imperious head of the family and CEO of the Italian fashion house. Irons didn't even try to cover his British accent. That's in direct opposition to Al Pacino, who played Aldo, Rodolfo's brother. Pacino screamed his lines as if he was a loud, brash New Yorker. Over the top, Jared Leto, Aldo's son Paulo, has an awful presence. He's portrayed as the village idiot, fancying himself a visionary fashion designer. One of the lines proving how stupid he is, "I'm blind in one eye and deaf in the other." He is so odd looking, with strange makeup, a bald wig and a whiney delivery.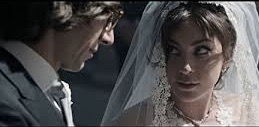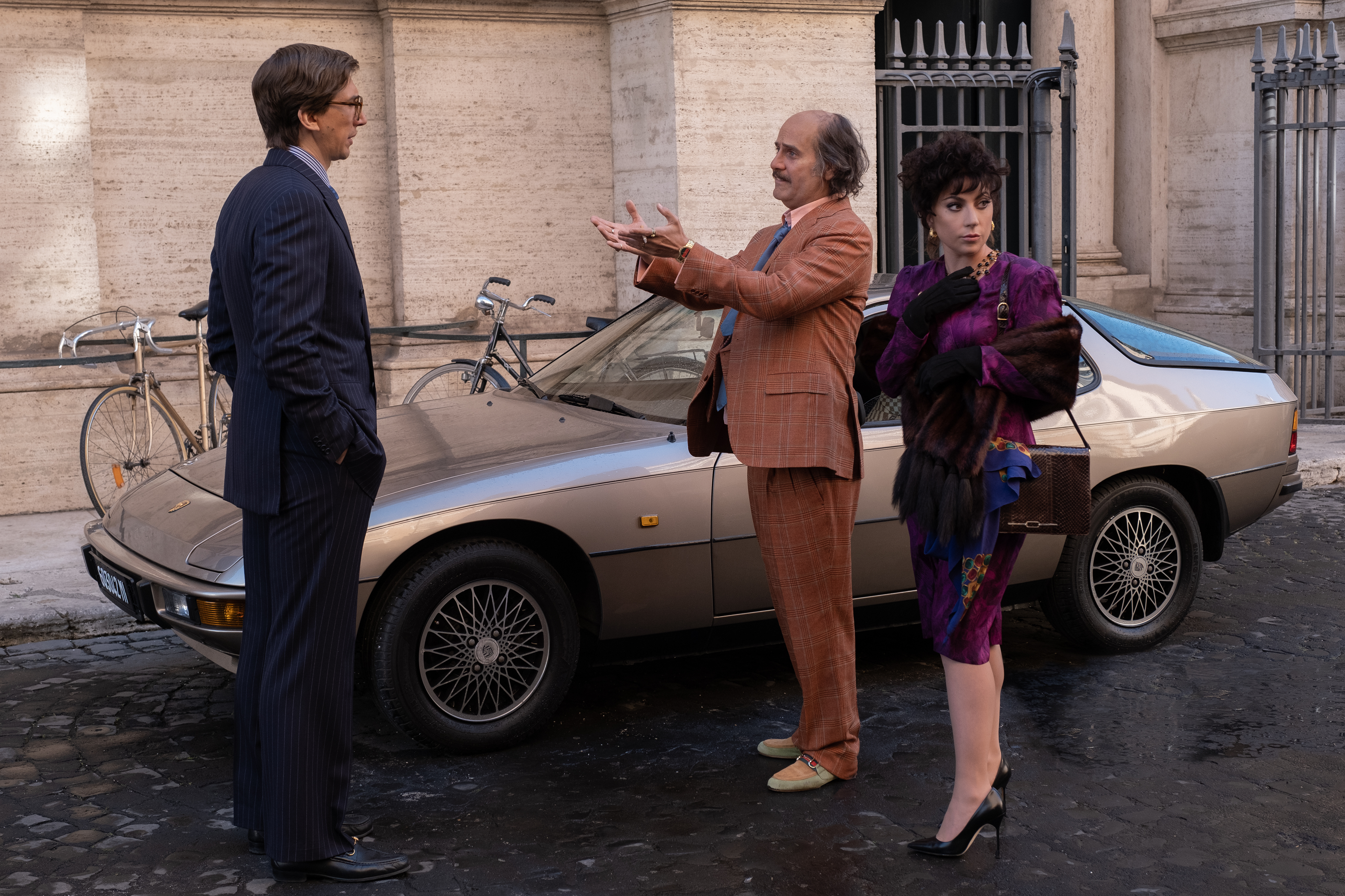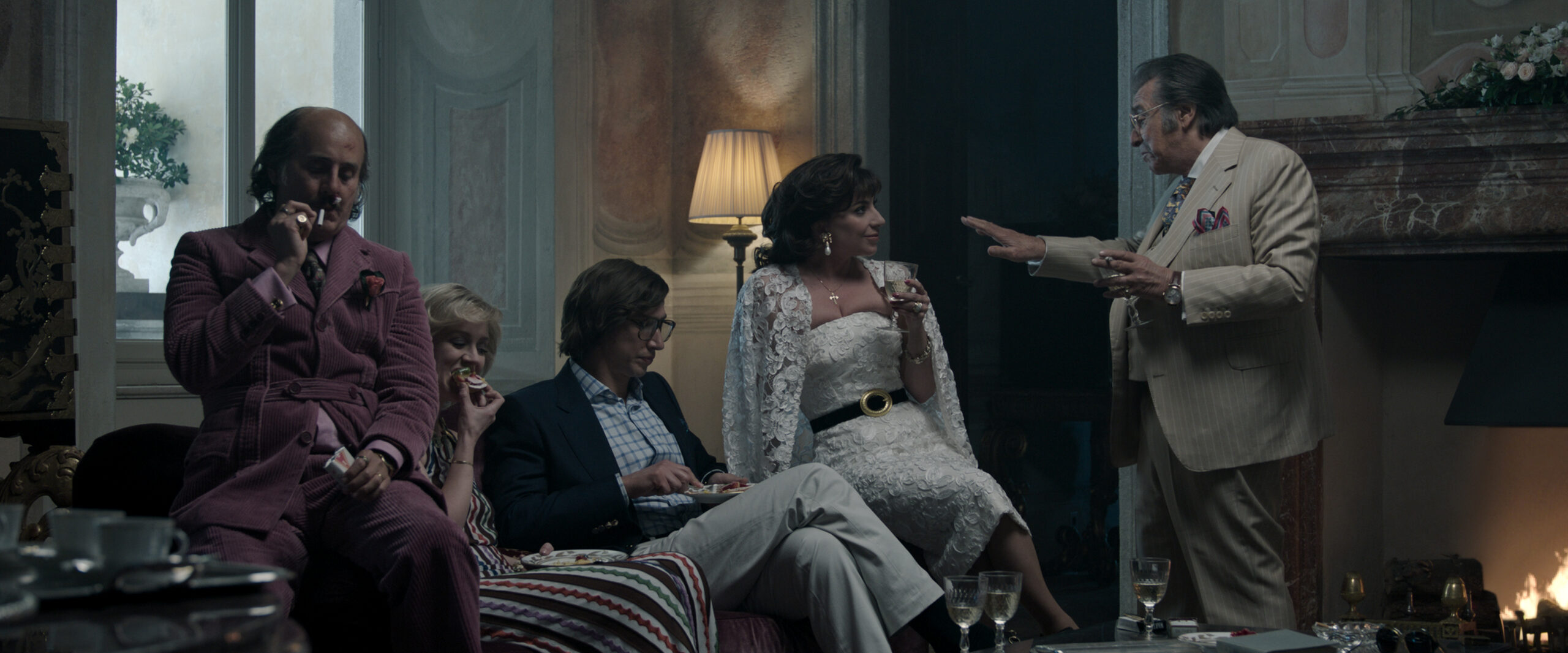 Adam Driver's Maurizio starts out as the most reasonable, almost virtuous family member. He's handsome, impeccably dressed, well-mannered and almost too soft-spoken. That made him the perfect target for gold digger, Patrizia Reggiani, a street-wise beauty who set her sights on the Gucci fortune by marrying Maurizio. Rodolfo warned his son not to be charmed by her. Rodolfo saw through her.
Lady Gaga gives this role her all, even looking very much like the real Patrizia who was often told she looked like Elizabeth Taylor. Like Al Pacino, she is also of Italian descent, but it's all the more confusing when even her accent is so inconsistent. She reportedly worked with a dialect coach for a year, but her accent sounds more Eastern European than from anywhere in Italy. Costume designer, Janty Yates (The Last Duel, All the Money in the World) creates the iconic outfits Patrizia was known for, including the ostentatious red leather ski suit. More than 20 makeup and hairstylists created the 80's and 90's for all in the Gucci family. Of course, Lady Gaga had her own makeup and hair stylist. 
Salma Hayek plays Pina, Patrizia's card reader, fortune teller who guides Patrizia to her eventual drastic and dramatic undoing. Maurizio and Patrizia were married for 12 years before he left her. Driver plays Maurizio as weak and malleable. But once he left her, he actually became more like her. He ended up the majority share holder for the business, much to his ex-wife's dismay. And it's just one of the reasons she paid hit men to murder him.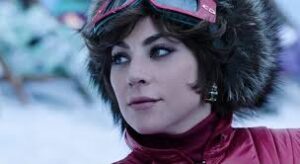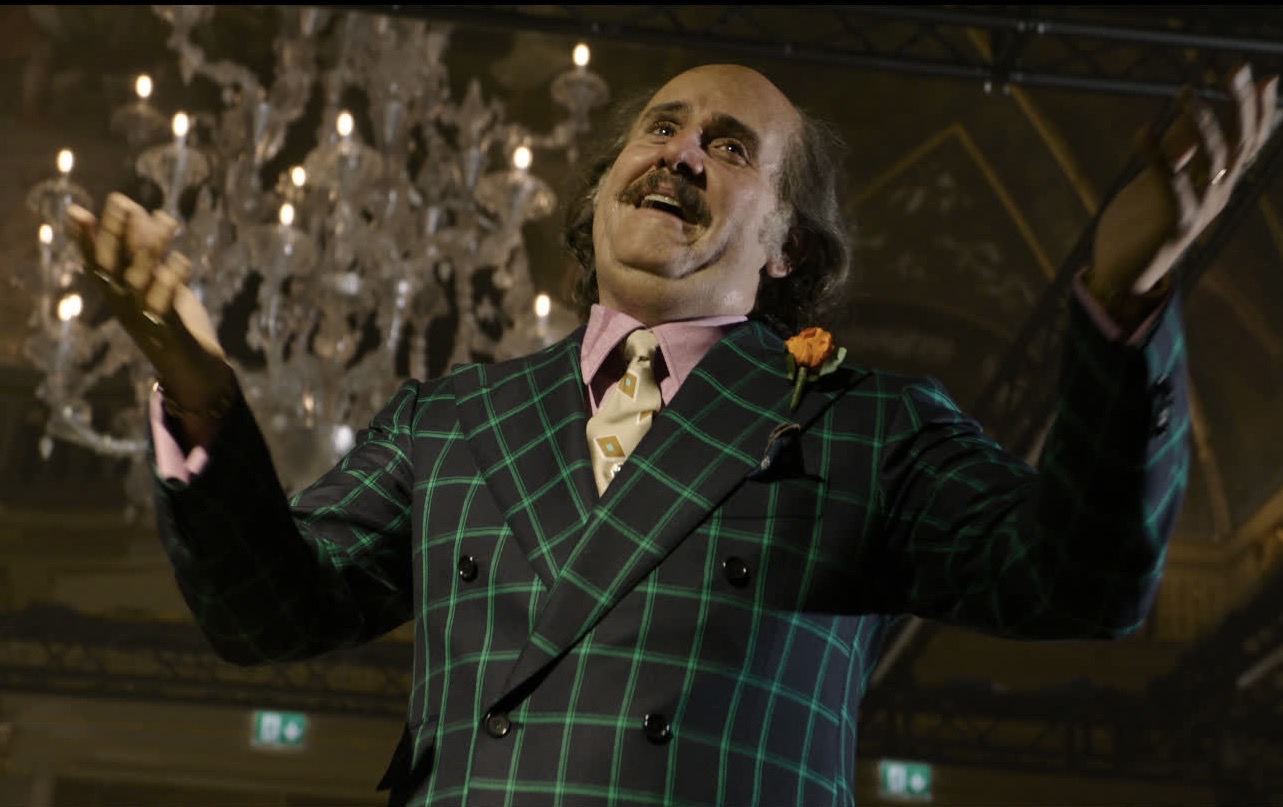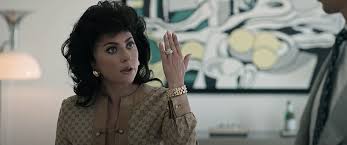 This family's soap opera becomes bogged down and tedious. We found ourselves fidgeting in our seats waiting for something worth watching. Scenes seemed elongated, slow and disconnected. Even the anticipated visual excitement we were expecting from the fashion runways and fabulous clothes weren't visually stimulating. Even the fashion show was cut short. 
Director Scott and Writer Becky Johnston, and Robert Bentivegna spend too much time on the details of growing the business rather than keeping the Gucci standard of beauty in tact. This family was one greedy bunch. 
This is a film we were excited to see, but by the end of this bloated exercise that came in at over two and a half hours, needed some judicious editing. As a matter of fact, we could have all been saved from this unsatisfying exercise if Maurizio had just listened to his father, by not marrying sexy gold digger Patrizia, instead of saying "I Do."
 
United Artists.       2 hours and 37 minutes.   R
In Theaters Now
The post House of Gucci first appeared on Movies and Shakers.
from Movies and Shakers https://ift.tt/30RqPzI