The Power of the Dog Movies and Shakers November 18, 2021
Jane Campion's psychological thriller of repressed masculinity slowly reveals a painful and deeply emotional story starring Benedict Cumberbatch in an extraordinary performance. This film will make its way onto this year's "Best" lists with Cumberbatch as tough, obscene, intelligent rancher, Phil Burbank, straddling two eras. The surprise twist at the climax gives final punctuation on the issue of hiding one's true self behind the camouflage of cruelty and bluster to deflect and maintain the upper hand. The closeups and deliberate pauses waiting for Cumberbatch's Phil to zing others adds even more tension to his characterization.
He is working through life as a traditional 1800's cowboy, but in 1925 Montana. There's an urge to compare this movie to other contemporary themed Western films like Brokeback Mountain, but Campion has taken a truly original turn based on Thomas Savage's 1967 semi-autobiographical novel of the same name. Writer/Director Campion divides the film into chapters which add a curious intensity, not knowing what is coming next.
The rugged, wide vistas and formidable mountains in the distance let cinematographer Ari Wegner give this the feel of a traditional Western reminiscent of a legendary John Ford movie. The imposing family mansion set in the center of the dusty ranch feels like an homage to famed features like Giant. And the music from Jonny Greenwood adds to the haunting aura of the story that makes this a total sensory experience.
Phil and his younger, more decent and refined, brother, George (Jesse Plemons) run the family ranching business from the saddle. Phil's cruelty is often directed at his brother, calling him "Fatso" and berating him in front of the other cowboys.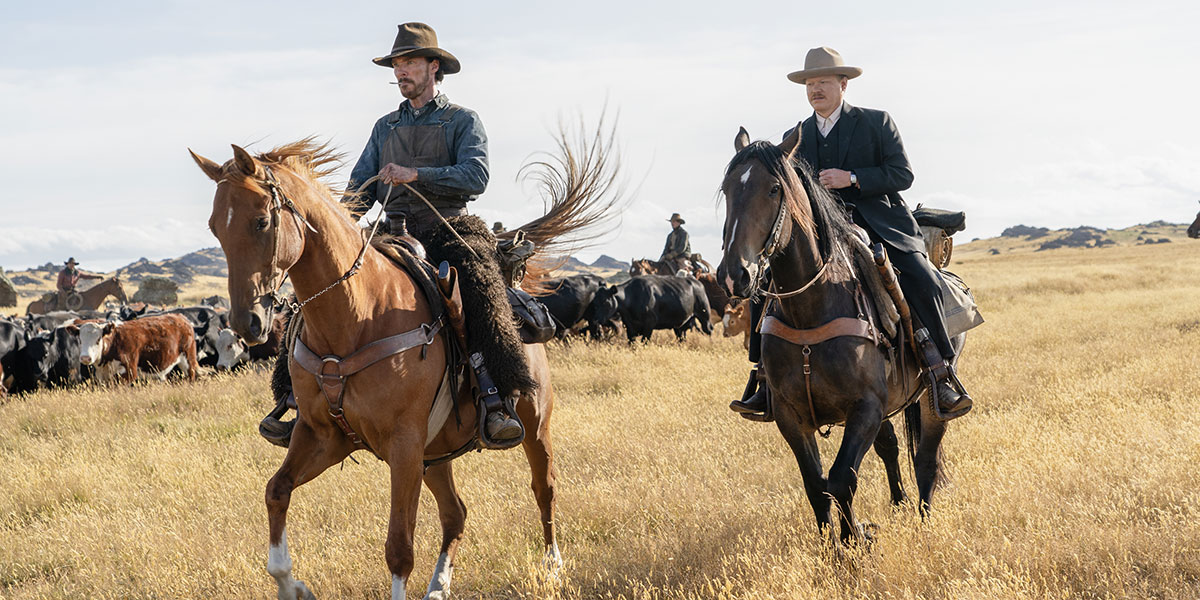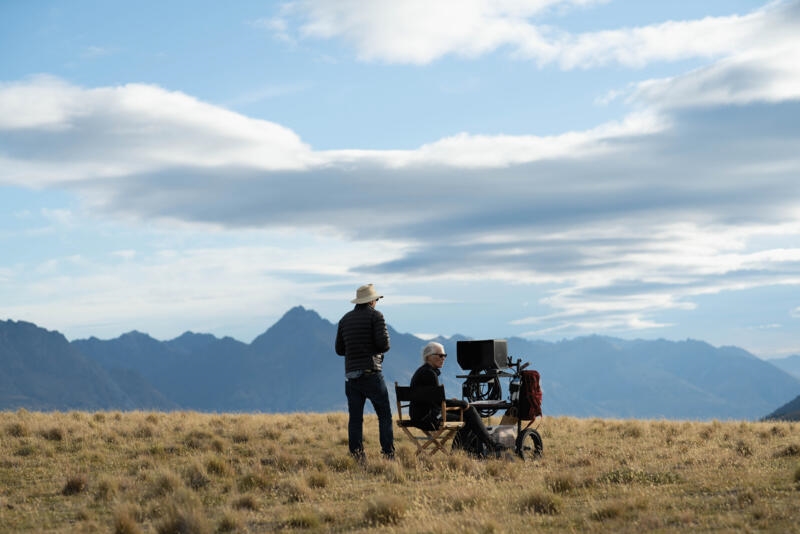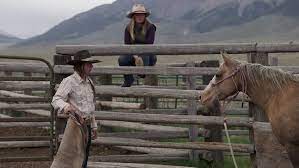 When they come off the trail, the crew blows off steam in town where they stop at the guesthouse for dinner. The widow Rose (Kirsten Dunst) runs the place with the help of her son Peter (Kodi Smit-McPhee).
From the moment Phil appears, you want to know why he has a bug up his butt and takes it out on everyone around him. Just watching Cumberbatch's taut expression, even before he speaks, you know he's devising some way to make George, Rose and her son feel threatened and uncomfortable. George tries to come to the rescue.
Phil constantly challenges and tests those around him. Campion gives several examples showing that Phil is no dummy and you find out just how talented and educated he is. When brother George brings in a piano for Rose after learning she played, Phil puts her down by showing her up with his own remarkable banjo prowess, playing the same piece perfectly, by ear.
Peter doesn't hide his effeminate side. He incessantly studies medical books looking forward to leaving town to become a doctor like his late father who committed suicide.
Phil gradually seems to emerge through interaction with Peter. He seems to connect with the boy and begins to mentor, teaching him to ride and herd. Phil points out the saddle of his cowboy hero, Bronco Henry. Cumberbatch speaks reverentially the ranch's late cowboy. It's curious how he touches Bronco's saddle as if at a spiritual alter, making Peter understand how important it is.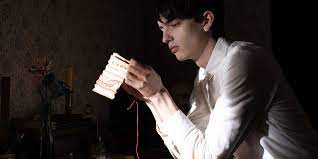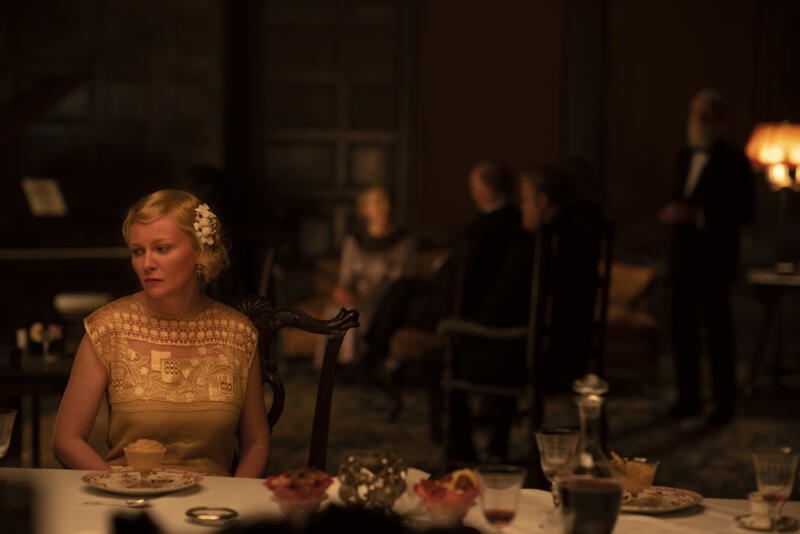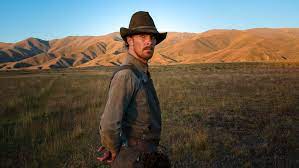 The boy doesn't say much, but he takes in everything and Phil is markedly surprised when he asks Peter to look to the mountains in the distance and tell him what he sees. When Peter describes a shadowy shape
that no one, but Phil, and the mysterious Bronco Henry, ever discerned, the bond between the two grows deeper.
Arguably, Smit-McPhee's quiet, seething yet compassionately intense performance helps elevate Cumberbatch in his role.The stark difference between the two, young and old, create juxtaposition.
Watching this bully tear into every member of the family can be a very tough watch, until the realization hits that no one hates Phil as much as he hates himself. Phil shows more of his true self only when he escapes to his special, hidden spot in the woods. This is the only place where he seems to be at ease and comfortable in his own skin.
Campion provides scenes with revelations that give clues to Phil's inner demons. Deliberate is the word that comes to mind with Campion's dialogue and direction of superb performances, especially by Cumberbatch. And we would not be surprised if Jane Campion becomes the third woman director to win an Oscar.
Netflix 2 Hours 7 Minutes R
The post The Power of the Dog first appeared on Movies and Shakers.
from Movies and Shakers https://ift.tt/3ozYE0g