Passing Movies and Shakers November 11, 2021
Rebecca Hall's directorial debut draws brilliant performances by Tessa Thompson and Ruth Negga. This is a stunning and striking black and white film tackling race in 1920's New York City. Two light-skinned Afro-American women find out that one is passing for Black while the other is passing for White when they bump into each other in an upper crust hotel dining room. Not close in school together, they become friends, but not without reservations, when they spend time together. 
Hall told us at the Chicago International Film Festival that she read Nella Larsen's book from the Harlem Renaissance era 13 years and ago and never stopped thinking about making this film. It touched her for many reasons, including that she had an African American grandfather. Hall expressed sadness that her mother knew nothing about him. She also talked about having worked with many directors, but how good it felt to have total freedom directing this one.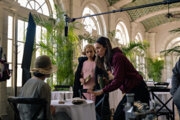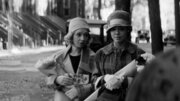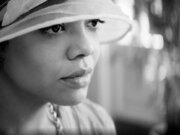 Hall has created a beautiful piece of filmmaking exploring self identity, social status, truth, prejudice and more. Irene (Tessa Thompson) is calm, confined, restrained and boiling under the surface. She seems ensconced in her role as the refined wife of a doctor (André Holland) in the Black community. She thinks she has everything she wants until she meets Clare. 
Irene begins to question her own identity when she renews acquaintance with the ebullient, free-spirited, blond Clare, brimming with confidence and personality. Irene is surprised when she learns that Clare is "passing" and even more so when she meets Clare's successful White-racist businessman husband(Alexander Skarsgård). He has no idea Clare is African-American and Clare isn't about to tell him. Irene is envious of Clare's devil-may-care spirit, but it gives her pause, thinking about her own upper middle class lifestyle. As Irene says in the movie, "We're all of us passing for something or other, aren't we?" 
Marci Rogers' magnificent ,perfectly tailored, wardrobe, especially the hats, plus the hair and makeup are all exquisitely detailed for that era. So is the black and white cinematography by Eduard Grau. It was shot with a 4:3 aspect ratio. Hall confirmed in our interview that she wanted tight closeups zeroing in on  these women's faces, to show them, as in life, confined in a box. But as the camera lingers on their faces, you can see that Hall wants you to see that they have more on their mind than what's right in front of them. One scene has Irene practically in profile staring off deep in thought, obviously taking another look at her life. Is she really who she thinks she is, or holding secrets within. Bits of music set the mood. It's not the loud '20's jazz music normally associated with Harlem in that era. Hall uses the tinkling of piano keys throughout taken from an old album from an Ethiopian woman who is well into her 90's now. And there is soulful trumpet woven in with Dev Hynes (Blood Orange)score to create a dramatic theme.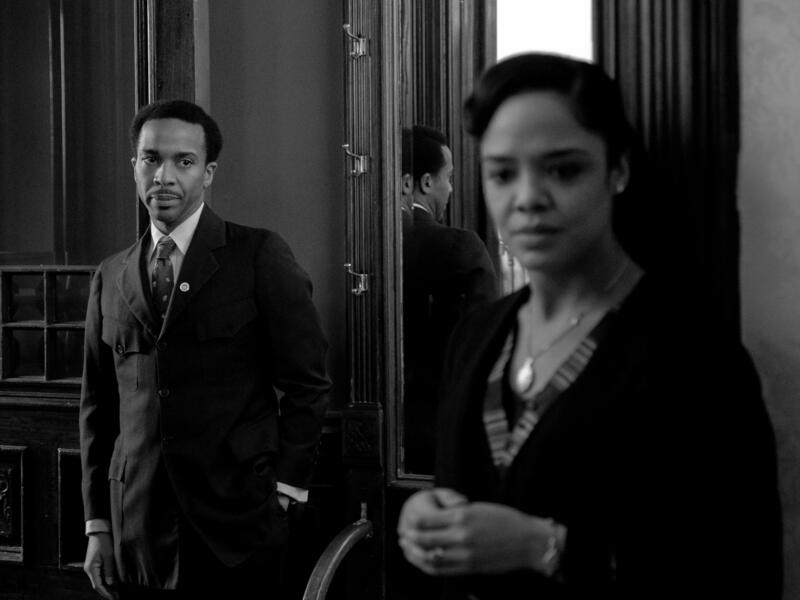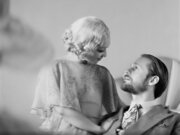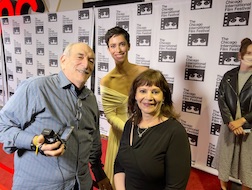 Acceptance of each other becomes more important as the women become closer. Do they envy each other in some way? And there are overtones that suggest the two women may be more enamored with each other than just old friends. Clare may look as though she is free as a bird, and may have everything she wants, but does she?
Although based on a book from 1929, the same attitudes are still in place today about race. Hall shows that, in terms of social and economic status, marriage and motherhood, not much has changed. For her first time in the director's chair, Rebecca Hall has cast a perfectly paced personal story on racial identity from the past, still relevant today, in an artistically beautiful package. 
Netflix       1 hour 38 minutes.              PG-13
The post Passing first appeared on Movies and Shakers.
from Movies and Shakers https://ift.tt/3HhpXoL