Chicago Critics Film Festival – November 12th – November 14th, 2021 Movies and Shakers November 8, 2021
The Chicago Critics Film Festival is back! It returns to Chicago's famed Music Box Theatre with a full weekend of screenings and special guests. You can see 12  feature films plus seven shorts hand picked by members of the Chicago Film Critics Association. Here is the list of films with our take on the ones we've already seen.  For details on tickets and passes go to ChicagoFilmCritics.org.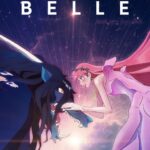 BELLE
Director: Mamoru Hosoda | 123 mins Sunday, November 14 @ 12pm
Mamoru Hosoda | 123 mins Sunday, November 14 @ 12pm
From the celebrated Academy Award®-nominated director Mamoru Hosoda and Studio Chizu, creators of Mirai, Wolf Children, Summer Wars, and more, comes a fantastical, heartfelt story of growing up in the age of social media. Suzu is a shy, everyday high school student living in a rural village. For years, she has only been a shadow of herself. But when she enters "U", a massive virtual world, she escapes into her online persona as Belle, a gorgeous and globally-beloved singer.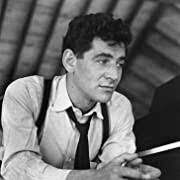 BERNSTEIN'S WALL
Director: Douglas Tirola | 100 mins | Documentary Saturday, November 13 @ 7pm with filmmaker Douglas Tirola scheduled to attend
We have seen this very detailed portrait of famed composer and conductor Leonard Bernstein. It tells the story of an immigrant son who became a phenomenon as the visionary and exuberant conductor of the New York Philharmonic, and, then the man who taught children as well as adults the beauty and a love of classical music.Bernstein's passion for music also showed his commitment to political engagement while revealing a husband and father wrestling with what Bernstein called "his demons" of his hidden sexuality. It is a fascinating portrait of a complicated and very talented man. His composition of West Side Story is being revitalized again in a new film from Steven Spielberg.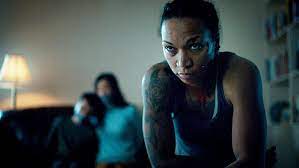 CATCH THE FAIR ONE
Director: Josef Kubota Wladyka | 85 mins Saturday, November 13 @ 9:45pm
A former boxer embarks on the fight of her life when she goes in search of her missing sister. Catch the Fair One is a taut thriller and second feature for Tribeca "Best New Narrative Director" winner, Josef Kubota Wladyka, and a star-making debut for professional boxer, Kali Reis. Kali is the first Native American fighter to win the International Boxing Association middleweight crown and she fought in the first female boxing match ever televised on HBO. She is currently the WBA Super lightweight champion.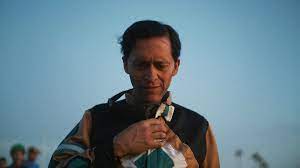 JOCKEY
Director: Clint Bentley | 94 mins Sunday, November 14 @ 5:30pm with star Clifton Collins, Jr. scheduled to appear virtually
An aging jockey (Clifton Collins Jr.), hopes to win one last title for his longtime trainer (Molly Parker), who has acquired what appears to be a championship horse. But the years – and injuries – have taken a toll on his body, throwing into question his ability to continue his lifelong passion. And the arrival of a young rookie rider (Moises Arias), who claims to be his son, and whom he takes under his wing, further complicates the path to fulfilling his dream.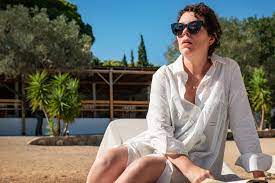 THE LOST DAUGHTER
Maggie Gyllenhaal's directorial debut, based on the novel by Elena Ferrante. | 121 mins Friday, November 12 @ 7pm
Alone on a seaside vacation, Leda (Olivia Colman) becomes consumed with a young mother and daughter as she watches them on the beach. Unnerved by their compelling relationship, (and their raucous and menacing extended family), Leda is overwhelmed by her own memories of the terror, confusion and intensity of early motherhood. An impulsive act shocks Leda into the strange and ominous world of her own mind, where she is forced to face the unconventional choices she made as a young mother and their consequences. The Lost Daughter also stars Jessie Buckley, Dakota Johnson, Ed Harris, Peter Sarsgaard, Dagmara Dominczyk, and Paul Mescal.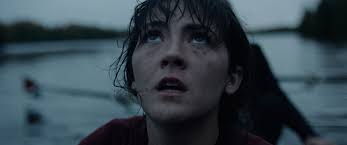 THE NOVICE
Director: Lauren Hadaway | 94 mins  Saturday, November 13 @ 5pm
Isabelle Fuhrman (Orphan) plays Alex Dall, a queer college freshman who joins her university's rowing team and undertakes an obsessive physical and psychological journey to make it to the top varsity boat, no matter the cost. Intent on outperforming her teammates, Alex pushes herself to her limits—and beyond, alienating everyone around her in the name of success. Furhman's fierce lead performance collides with Lauren Hadaway's bold direction and dynamic editing, creating a visceral window into a cutthroat world. Stylish cinematography and a seductive soundtrack complete the experience, evoking the romance and danger of falling in love; the attraction, the drama and the fallout. This unapologetic debut from Hadaway, based on her personal experience as a competitive collegiate rower, heralds a bold new voice in queer storytelling. If you liked Whiplash, this one's for you.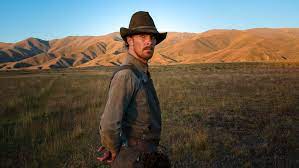 THE POWER OF THE DOG 
Director: Jane Campion | 126 mins | Screens in 4K Friday, November 12 @ 9:30pm
Charismatic rancher Phil Burbank (Benedict Cumberbatch, in a mesmerizing performance) inspires fear and awe in those around him. When his brother George (Jesse Plemons) brings home a new wife (Kirsten Dunst) and her son Peter, a wispy medical student (a terrifically unsettling Kodi Smit-McPhee), Phil sets out to torment them—until he finds his own dominance threatened. Working with an extraordinary cast, master filmmaker Jane Campion (The Piano, Bright Star) remakes the American Western with this continually surprising, gorgeously photographed, and incisive drama about manhood, intimacy, and revenge.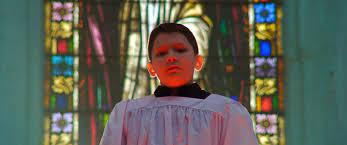 PROCESSION 
Director: Robert Greene scheduled to attend | 116 mins | Documentary Sunday, November 14 2:30pm
Six midwestern men — all survivors of childhood sexual assault at the hands of Catholic priests and clergy — come together to direct a drama therapy-inspired experiment designed to collectively work through their trauma. As part of a radically collaborative filmmaking process, they create fictional scenes based on memories, dreams and experiences. In the face of a failed legal system, we watch these men reclaim the spaces that allowed their assault.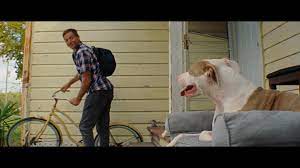 RED ROCKET  
Director: Sean Baker | 128 mins Sunday, November 14 @ 8pm
The audacious new film from writer/director Sean Baker (The Florida Project, Tangerine), starring Simon Rex in a magnetic, live-wire performance, Red Rocket is a darkly funny, raw, and humane portrait of a uniquely American hustler and a hometown that barely tolerates him.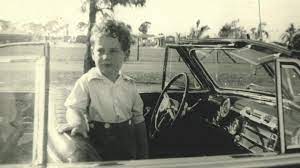 ROY'S WORLD: BARRY GIFFORD'S CHICAGO
Director: Rob Christopher | 75 mins | Documentary Saturday, November 13 @ 2:30pm Barry Gifford scheduled to attend
Hailed as "William Faulkner by way of B-movie film noir, porn paperbacks and Sun Records rockabilly," poet, author, and screenwriter Barry Gifford has given the world more than forty works, including the Sailor and Lula novels that inspired David Lynch's Wild At Heart. Featuring Willem Dafoe, Matt Dillon, and Lili Taylor, Roy's World: Barry Gifford's Chicago brilliantly brings to life Gifford's autobiographical collection of stories, capturing a vanished 1950s Chicago through a jazzy, impressionistic combination of beguiling archive footage, animation, and spoken word.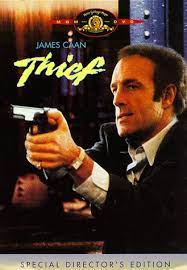 THIEF – 40th Anniversary Screening 
Director: Michael Mann | 123 mins | Screens on 35mm Saturday, November 13 @ 11:59pm
Becoming closer to his dream of leading a normal life, a professional safecracker agrees to do a job for the mafia, who have other plans for him. Released in the U.S. as Violent Streets, Michael Mann's super influential minimalist neo-noir looks as authentic and original today as the day it did in 1981. Mann used real thieves as technical advisors. Donald Thorin provides brilliant cinematography.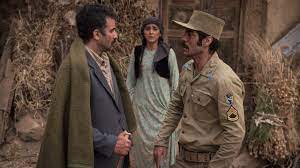 ZALAVA
Directors: Arsalan Amiri | 93 mins Friday, November 12 @ 11:59pm
In 1978, the inhabitants of a small village in Iran called Zalava claim there is a demon among them. Massoud, a young gendarmerie sergeant, who investigates this claim encounters an exorcist attempting to rid the village of the demon. When he arrests the exorcist on charges of fraud, the villagers fear and anger escalates. Massoud and his love interest, a government doctor, soon find themselves trapped in a cursed house, surrounded by villagers who believe they are both possessed by the demon.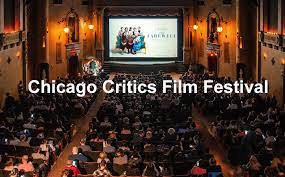 SHORTS PROGRAM
Directors: Various | 88 mins Saturday, November 13 @ 12pm with filmmakers Clare Cooney and Abby Pierce scheduled to attendSingle – A girl born with one arm, gets set-up on a blind date with a guy who has one hand…and she is pissed! Written and directed by Ashley Eakin (15 mins)
Big Touch – An Afro-Surrealist story about a giant woman and a tiny man who through the power of touch, experience an unexpected transformation. (3 minutes)
BJ's Mobile Gift Shop – A young Korean-American hustler runs throughout the city of Chicago making sales out of his "mobile gift shop." (16 mins)
Soak – Yeonsoo meets her runaway mother in the hopes of convincing her to return home. (17 mins)
VO – A deadly accident between a self-driving car and a pedestrian sets off an investigation about the role of human workers in the training of driverless cars.  (19 mins)
Bathwell In Clerkentime –  This short completes the animated trilogy about cuckoos from Clerkenwell going nuts. (5 mins)
Go Ahead… Grab Time By the Throat – Abby and James got engaged and broke up on the same day. Abby filmed it on her phone and then made a movie about it two months later. Written/directed by Clare Cooney and Abby Pierce (14 mins)
Screens: Saturday, November 13 @ 12pm with filmmakers Clare Cooney and Abby Pierce scheduled to attend
The post Chicago Critics Film Festival – November 12th – November 14th, 2021 first appeared on Movies and Shakers.
from Movies and Shakers https://ift.tt/3H3szq3