Chicago International Film Festival 2021- October 13th-October 24th Movies and Shakers October 10, 2021
The Chicago International Film Festival Wednesday, October 13th through October 24th and we are there. These are the films you'll be seeing in theaters. They include big centerpiece, foreign, documentaries and shorts. Tickets are available now and throughout the festival. We are screening and interviewing filmmakers to give you background on the films to watch for. For tickets and more details, go to ChicagoFilmFest.org.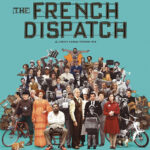 The French Dispatch – There is so much to digest in this ode to the great journalists whose work flourished in The New Yorker Magazine. Director Wes Anderson has assembled a huge cast to portray composite characters making up the editors, writers and intellectuals whose work the director worshipped. Anderson takes even further the intricate detail he is known for from the French city where The French Dispatch to the appearance and demeanor of every eccentric colorful writers and artists of that era. Bill Murray plays the editor who rides herd over their submissions. Cast includes A-listers, Adrien Brody, Timothée Chalamet, Benicio del Toro, Frances McDormand, Stephen, Park, Léa Seydoux, Tilda Swinton, Owen Wilson, Jeffrey Wright and more.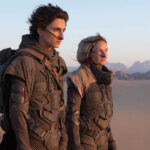 Dune – Director Denis Villeneuve's (Arrival, Blade Runner 2049) adaptation of Frank Herbert's sci-fy bestseller starring Timothée Chalamet as Paul Atreides, the central character in this adaptation of Frank Herbert's best-selling book. It is the tale of a young man who was born with a purpose he does not fully realize himself. He is set on a journey on a dangerous planet to save the future fighting powerful forces. He finds that the only thing to fear is fear itself which must be overcome to survive.  Also starring Rebecca Ferguson, Oscar Isaac, Josh Brolin, Stellan Skarsgård, Dave Bautista, Zendaya, Chang Chen, Charlotte Rampling, Jason Momoa, Javier Bardem. See our interview with the make-up, hair and prosthetic designer, Donald Mowat, who created the looks of the characters.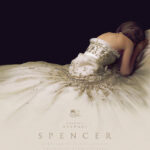 Spencer – The fascination with Britain's Princess Diana lives on as Kristen Stewart delivers a spellbinding performance of the life and death of Britain's sad but beloved royal icon. Pablo Larrain (Jackie, Neruda) creates his own version showing when relations changed in her marriage to Prince Charles, rumors flying of infidelity, impending divorce, keeping things civil for royal family get togethers and for the press. Diana knew how to keep relatively still, until reaching a breaking point. Larrain's study of Diana and the royal family delves deep into her psyche as well as that of the royal family. Also starring Sally Hawkins, Timothy Spall.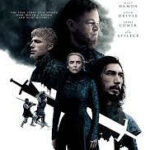 The Last Duel – Brutal but beautiful tale, as current as today, directed by Ridley Scott based on true events in 14th century France. Matt Damon, Ben Affleck and Nicole Holofcener wrote the script for this story of two friends turned bitter rivals when one is accused of raping the other's wife which leads to a duel. Scott presents the events in 3 chapters from each of the main characters' viewpoint. It is painful, but gripping and cinematically engaging depicting the events of this last sanctioned fight for honor between Jean de Carrouges (Damon) and Jacques Le Gris (Adam Driver), for the truth and the punishment over the vicious rape by Le Gris of Carrouges' wife, Marguerite(Jodie Comer). This is a Medieval Me-too story and one that chilling to the core as their stories unfold building to an extraordinary climax.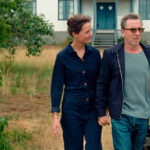 Bergman Island – A writing residency for two American filmmakers (Vicky Krieps and Tim Roth) on Sweden's Fårö island, where legendary film director Ingmar Bergman made his home and filmed many of his films. Being there gives inspiration as well as misgivings about their projects as well as each other as they attempt to create their own screenplays. This is a movie within a movie also starring Mia Wasikowska. They try to gain as much as possible from their Bergman immersive experience baring memories their own as they try to separate fiction from their own reality. Beautiful landscapes, excellent performances follow the interaction and relationship between these two creatives and others they encounter. But much, like Bergman's films (The Father of My children, Things to Come)  is a bit disturbing and confounding.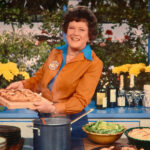 Julia – Academy award-winning documentarians, Julie Cohen and Betsy West (RBG), direct an inspiring film showing the impact French cooking master Julia Child  on gourmet cooking, but even more, on opportunities for women in all fields. Julia fought to create a path of her own at 50 years-old as TV celebrity and author of Mastering the Art of French Cooking  which has sold 2.5 million copies to date. She was the first male or female to have a show on the PBS network. This film will make you hungry, not only for food, but for empowerment of women. Archival footage shows Julia's charming, buoyant personality in everything she tackled, including her beautiful love story with supportive husband, Paul.  There are photos cooking and with family, plus Julia, herself, presenting delicacies that will make you drool. We will be interviewing the Directors Cohen and West about making the film and our brief connection with Julia Child.
Paris 13th District les Olympiades – Filmmaker Audiard (Dheepan, A Prophet) transforms three short graphic novels by New Yorker illustrator Adrian Tomine  exposing graphically, ramifications of sex, dating, and romance in today's world. Lucie Zhang as Emilie is hard to like at first, but when she develops a "friends with benefits" relationship with new roommate Camille (Makita Samba), her perceptions and outspoken nature throw this girl for a loop. Portrait of a Lady on Fire's Noémie Merlant lights up the screen as Nora trying to make new friends after moving to Paris. But she gets in big trouble looking just like on line sex personality, Amber Sweet (Jehnny Beth). Awkward situations, relationships,  attitudes about sex, friendship and romance abound. Beautiful in black-and-white, it was written by Audiard with Portrait's Celine Sciamma and Léa Mysius (Ava).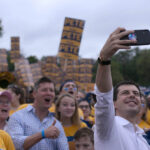 Meet Pete– Director Jesse Moss (Boys State) follows the campaign conducted by Pete Buttigieg in his mission to become the youngest and first openly LGBTQ U.S. president. The film goes behind the rallies to show the Pete with his staff from the earliest days of his campaign. It also shows his warm relationship with his husband Chasten. The couple recently became parents for the first time, adopting a baby. It's a hard road to the White House and this film shows Mayor Pete's triumphs, like his unexpected victory in Iowa,  how he and his staff made strategic moves to continue, and how it affected Pete and those around him. Moss shows that it's an uphill battle to fight for what you believe in and to stay true to who you are. Mayor Pete is now cabinet member Pete, United States Secretary of Transportation. We will be interviewing Director Jesse Moss.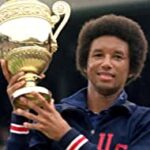 Citizen Ashe-Tennis star Arthur Ashe broke barriers to become the first Black man to win the U.S. Open, Wimbledon, and the Australian Open—at the height of the civil rights movement in the '60s and '70s. Filmmakers Rex Miller and Sam Pollard (MLK/FBI, Sammy Davis, Jr.: I've Gotta Be Me) follow Ashe's rise as a sportsman. As a global celebrity and well-respected spokesman, Ashe became an activist fighting for oppressed people in the U.S. and South Africa.  Through Ashe's own words and interviews with fellow legends including Billie Jean King and John McEnroe, Citizen Ashe reveals a true champion's defining moments, both on and off the court.
The post Chicago International Film Festival 2021- October 13th-October 24th first appeared on Movies and Shakers.
from Movies and Shakers https://ift.tt/3oRtxiu