The Addams Family 2 Movies and Shakers October 2, 2021
This Addams Family installment is neither funny nor scary for kids as well as adults, despite the stellar selection of A-listers voicing these spooky iconic characters. It misses the mark trying to relate to parents and barely entertaining for kids unless they're really little. 
The plot leads Gomez (Oscar Isaac) and Morticia (Charlize Theron) to bring the family together and get away from the constant "scream time" (heads buried in video games) to go on a road trip. They just can't believe the kids are growing up and want to be with their friends more than they want to spend time at home with their parents. 
Chloë Grace Moretz is the most convincing of the characters as Wednesday who attracts the attention of mad scientist Cyrus Strange (Bill Hader) with her science project.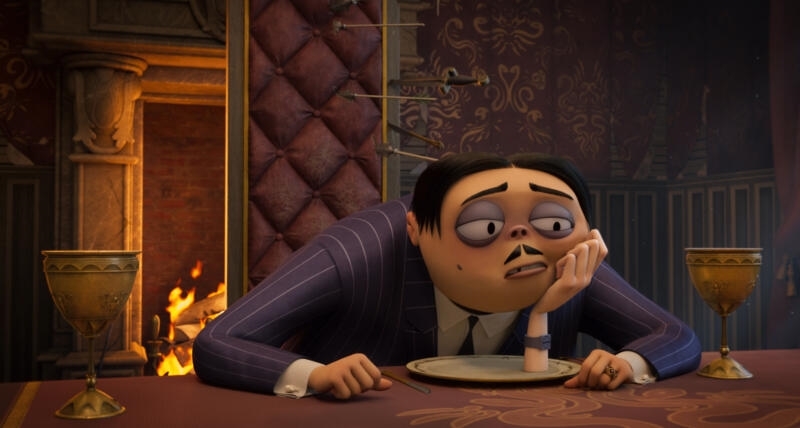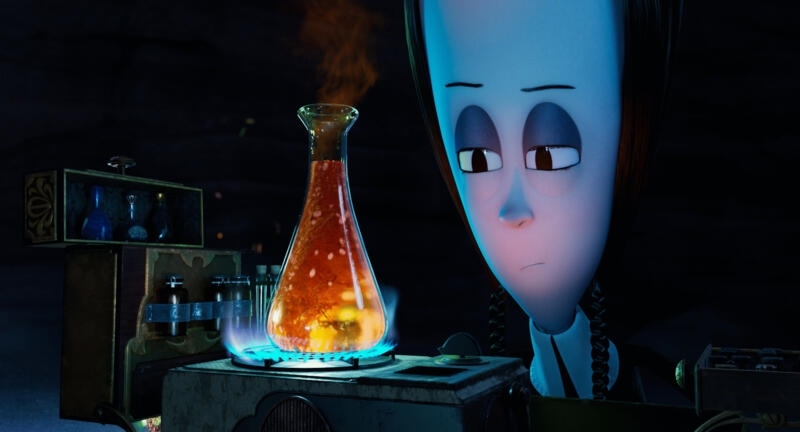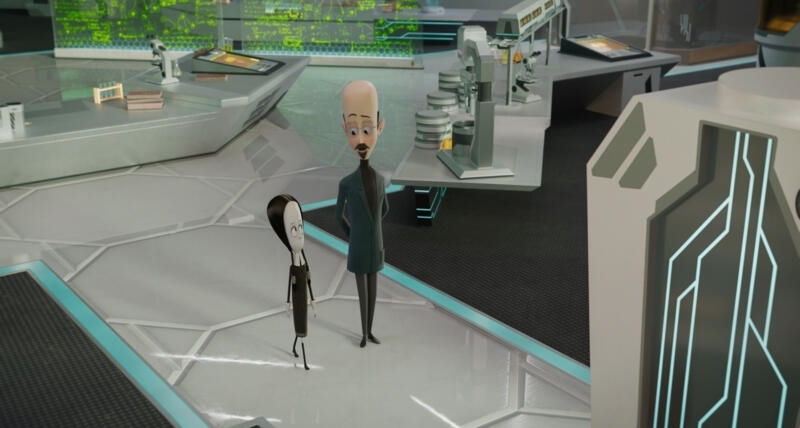 Javon Walton  is the new voice of Pugsley, and Nick Kroll gives his all as Uncle Fester who ends up with too many arms including some Octopus tentacles, thanks to an implantation performed by deranged Scientist Strange. Then Cyrus suggests that Wednesday was actually switched at birth with a daughter he created out of a pig named Ophelia, (voice of Cherami Leigh). It is another untenable tangent. 
This film was co-directed by Laura Brousseau and Kevin Pavlovic and written by Dan Hernandez, Benji Samit, Ben Queen and Susanna Fogel. 
We found the plot thin and the dialogue thinner.
Snoop Dogg as the Addams family's weird cousin, ITT, talks in rewind but adds some hip hop to the sound track which is a decent distraction. He's more animated Snoop Dogg than ITT despite the cool shades and doesn't add much to the story. 
The film just lacks energy. Theron as Morticia sounded as if she was already dead again. The jokes are mostly gross about poop, loud cartoon like explosions which don't add much action, and ITT flitting around on a jet ski.  Vic Mizzy's iconic theme for The Addams Family will is still there and may make you want to snap your fingers.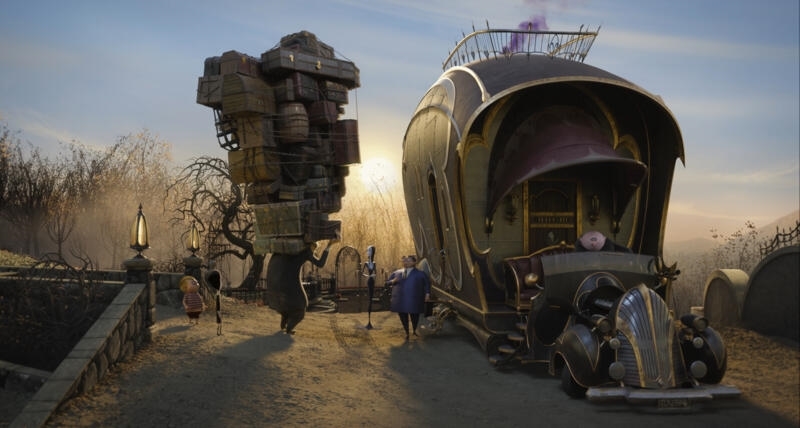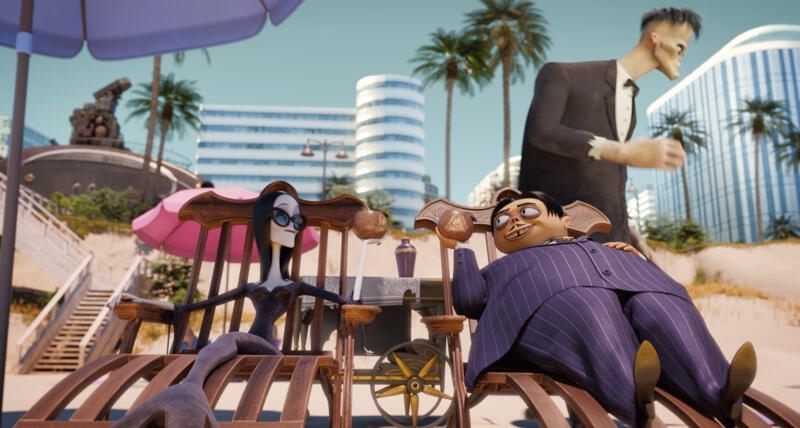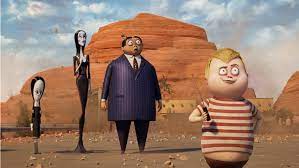 We found the best parts of the film to be the retro Addams Family camper, and the landscape animation of the places the family visits across the country including, of course, Death Valley. 
All in all, the road trip with parents is hardly original, and needed to weave more dark comedy for laughs. The jokes are pretty lame, even for the little ones. Instead of a road trip which didn't provide much fun, we think the Addams Family might have been better off if they stayed home. 
MGM          1 hour 32 minutes       PG
The post The Addams Family 2 first appeared on Movies and Shakers.
from Movies and Shakers https://ift.tt/3l5jLXK