Venom: Let There Be Carnage Movies and Shakers October 1, 2021
It's bad enough that Eddie Brock (Tom Hardy) has to live symbiotically with Venom popping out demanding food and fun and mayhem. This installment introduces another byproduct of rage, Carnage, the alter-ego of mass-murderer Cletus Kasady. (Woody Harrelson). 
Kelly Marcel was one of the writers on the 2018 Venom. Now she and Hardy have gone ahead, introducing yet another symbiote in the Spiderman universe in a pretty simple plot. Eddie Brock has been on hiatus from his job as investigative TV journalist because of the shuttle war in the first movie. Venom, the alien, needs Brock's body as a compatible host to survive. 
Tom Hardy finds the right mixture of conflict and satire in this anti-buddy, buddy movie. Hardy spends most of his time on screen talking to himself, literally, since he'd also the voice of Venom. Hardy does an amazing amount of vocal gymnastics getting Venom's tone. He recorded the Venom track before shooting his scenes on camera so the audio could be played back allowing him to react in real time. It works.
Woody Harrelson, with his closely trimmed red hair and his scrunched contorted face makes his villainous sociopath even more terrifying than the CGI monsters. You can tell that he really relishes playing this titan or terror. 
Mrs. Chen (Peggy Lu) is back as the cynical neighborhood convenience store owner who supplies Venom's chocolate fix and some comedy in the movie.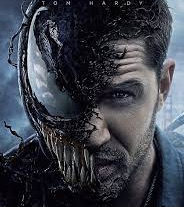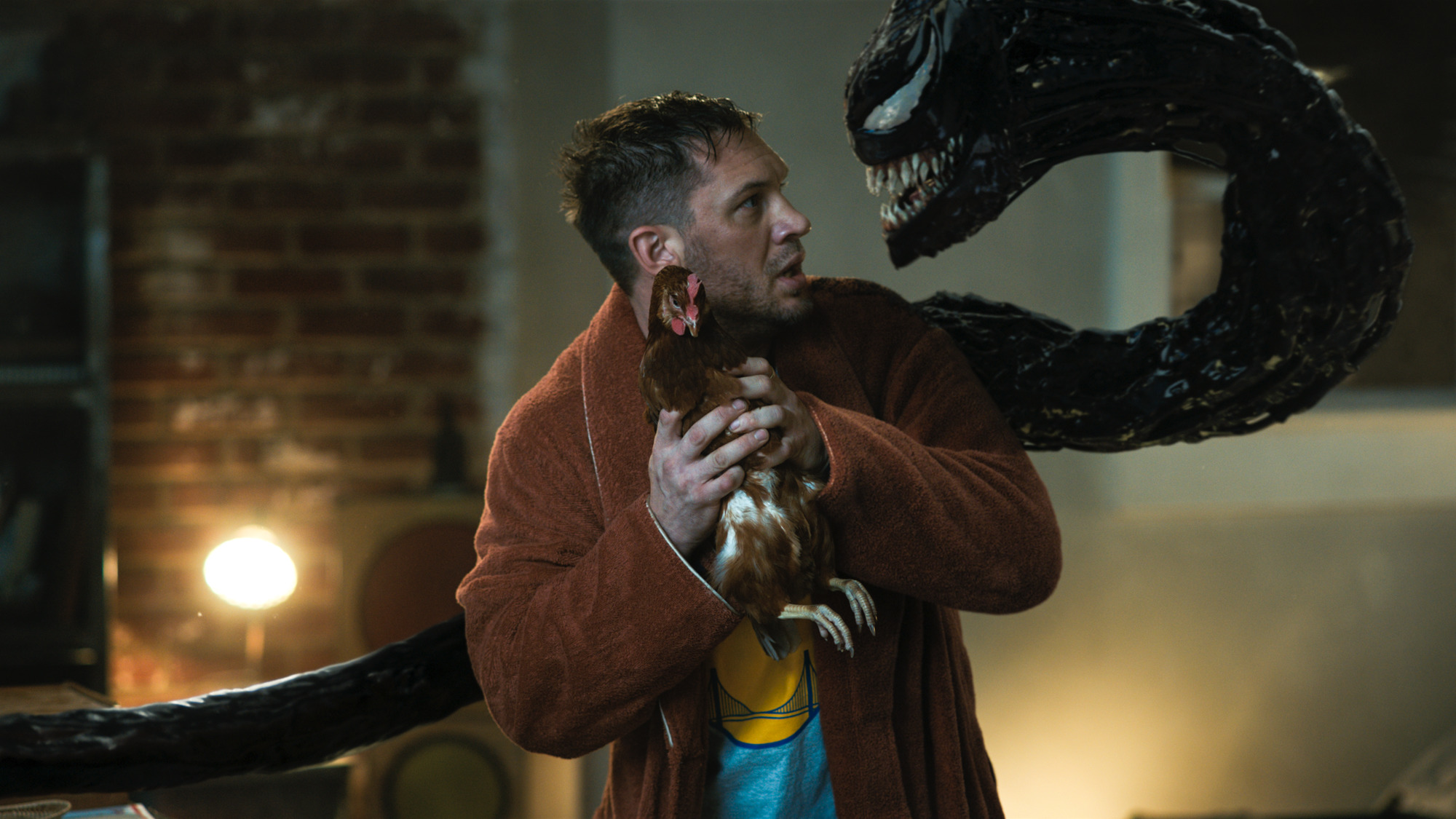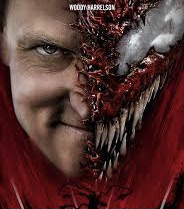 Andy Serkis was tapped to direct because of his vast experience with CGI and motion capture, having played Gollum in The Lord of the Rings and Caesar in Planet of the Apes. Most Marvel movies take it for granted that the audience is completely up to speed with all the characters and their backstory. But you just happen upon this film without that knowledge this can appear chaotic and hard to follow. But Serkis does manage to make Venom endearing despite the beast's mouthful of dagger-like teeth. 
Brock tries to restart his job as a reporter. He urges Detective Mulligan (Stephen Graham) to get him an interview with Cletus. Mulligan is no fan of Brock, but he wants help getting Cletus to tip him off where to find his victims' bodies before his execution. During his prison interview Kasady gets under Brocks' skin, gets too close, allowing Cletus to become host to Venom's arch enemy, Carnage. During the execution Carnage emerges, and goes goes on a rampage, freeing Cletus in a horrific bloodbath. Now we've got two ruthless, all-powerful beasts going after each other and Eddie. 
Meanwhile, Brock is still hot for his ex-fiancé, but Anne (Michelle Williams), has moved on and is engaged to Dr. Dan (Reid Scott) who does not want any part of this menagerie of aliens. But, of course, they both get drawn in. Williams' Anne is still sympathetic to Eddie. She's beautiful, smart and fully aware of Venom.
Kasady's obsessed and sets out to find his childhood reform school love Shriek (Naomie Harris who also has a prominent role in No Time to Die). Her superpower is piercing screams that can shatter glass and eardrums. Just ask Detective Mulligan. Shriek and Kasady reunite when he frees her from her own lifetime sentence at a secret laboratory house of horrors and she becomes his ally. The scene is set in a church for the inevitable final battle of the aliens.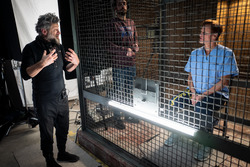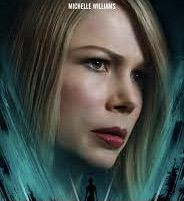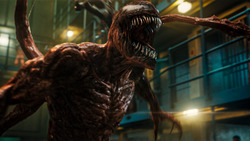 Sound plays a prominent tool in the story, not only from Shriek's screeches, but also agitating Venom and Cascade. This is a movie to see either in a theatre or where you can turn up the volume. 
Tom Hardy and Kelly Marcel have written a frenetically-paced story that fits the Marvel wheelhouse. Fans already know to stick around for the credits post-clip for clues to the next installment. If you're looking for a great cross-species buddy-story, this isn't it. Hardy is both funny and lovable in a movie that is way too chaotic, but still screams, "Sequel."  
Columbia/Sony/Marvel  1 hour 37 minutes       PG-13     
The post Venom: Let There Be Carnage first appeared on Movies and Shakers.
from Movies and Shakers https://ift.tt/3D5HmO2