Dear Evan Hansen Movies and Shakers September 24, 2021
Ben Platt is an enormously gifted performer who made a name for himself in the Broadway production, but, despite the amazing cast, it doesn't translate well as a movie musical. There are a few highs, but mostly lows in the film as depressing and disturbed as Evan's life.
Director Steven Chbosky (The Perks of Being a Wallflower) and writer of the stage musical, Steven Levenson, who also wrote this screenplay, use Platt's talents (Tony, Grammy and Emmy winning) to advantage. The 27-year-old singer and actor is a Broadway veteran having done the role thousands of times. He is convincing playing a this teen 10 years younger. Platt has a remarkable voice with shading and control that can really elicit emotion and sell a song. But locations in a movie are not always as imaginative as the mechanics of staging of a Broadway show. 
The basic premise of isolation is totally relevant during the current pandemic we are all living through. It is the cruelty and loneliness of being a teen outcast, isolated and preyed upon as a target in this age of social media which can cause misinformation and angst.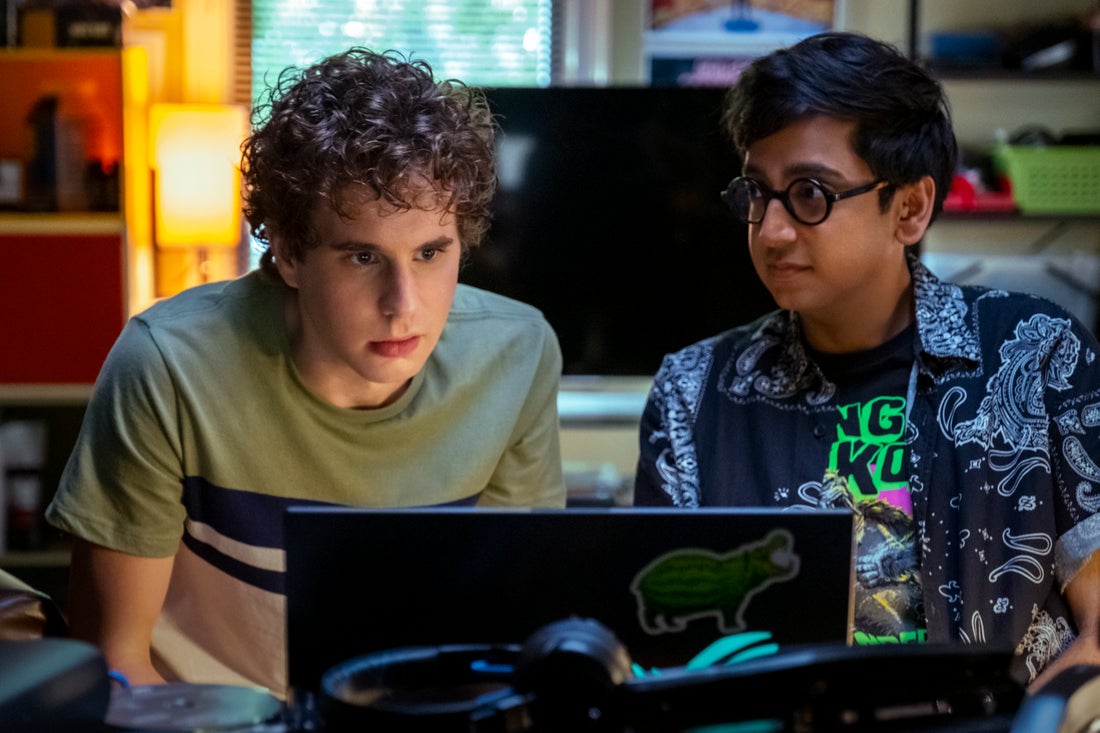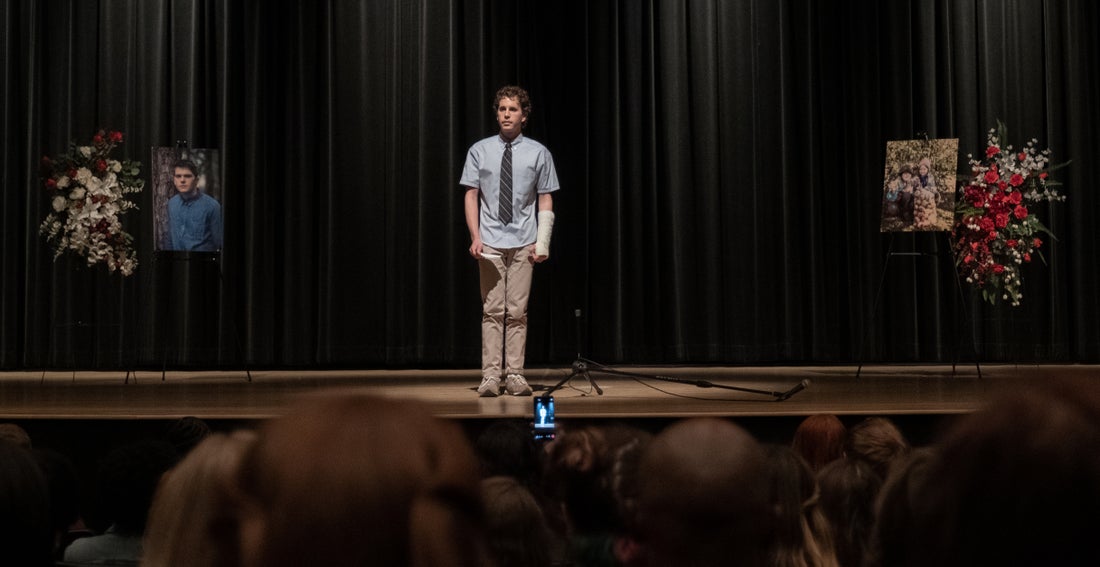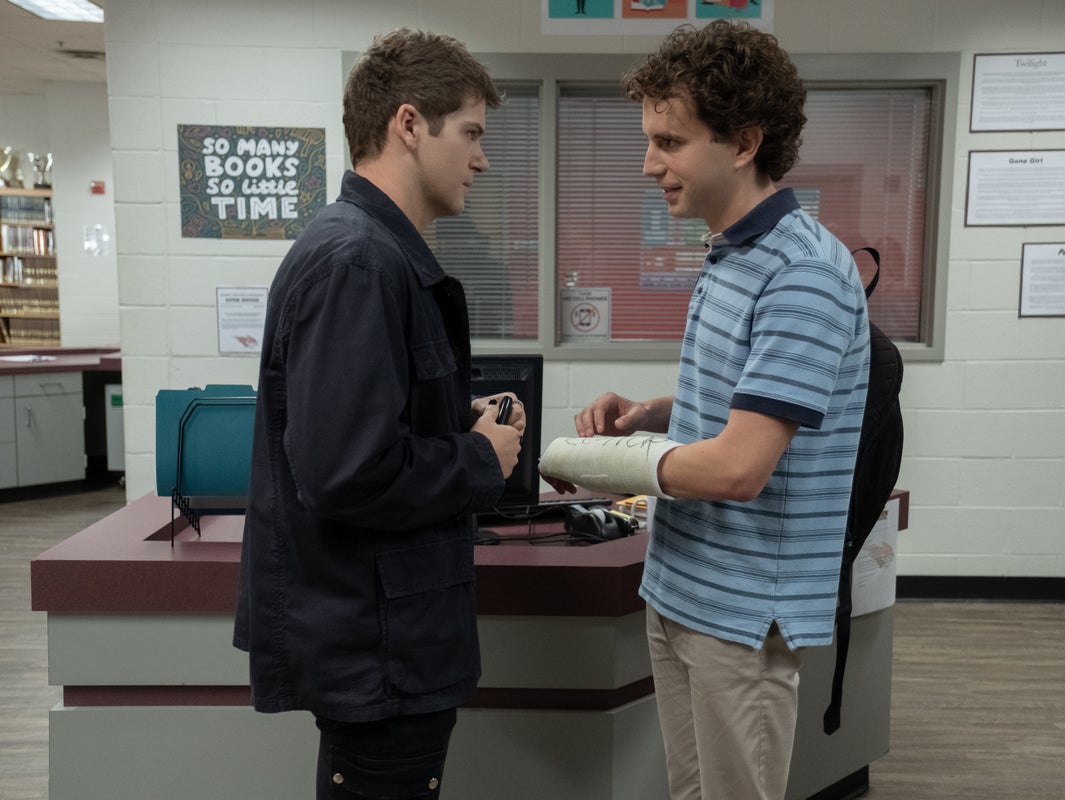 Evan is the son of single Mom, Heidi, (Julianne Moore) who is always taking extra shifts as a nurse to keep them afloat. She is so overworked, she has no time for Evan. Subsequently, home life is not great. But neither is high school. No one pays attention to him unless he makes a mistake and he's so nervous about everything, he gives them plenty of fodder. His only buddy is smart ass, Jared, (Nick Dodani), who is good for giving him bad advice while reminding him he's not really his friend.
Evan has a crush on Zoe Murphy (Kaitlyn Dever) whose brother, Connor (Colton Ryan), is an angry brash, total outcast. As it turns out, he and Connor have things in common, mostly hate for themselves and their lives. Evan has been told in therapy to write letters to himself and he writes one about how devastatingly unhappy he is.
After a brief encounter, Connor makes off with the letter. Next, Evan  discovers that his "DearEvan Hansen" letter was found on Connor after he committed suicide. Connor's parents (Amy Adams and Danny Pino) immediately accept Connor as a friend they never knew their son had. Adams plays over emotional as the grieving Mom. When word gets around that the boys were friends, Evan is embraced by this family, including Zoe  who, through Evan, sees a side of Connor she forgot existed. Evan and Zoe's romantic friendship blooms. 
Chbosky displays a litany of texts showing that mixed messages and rumors abound. Classmate, Alana,(Amandla Stenberg – The hate You give), sets up the tribute and a fund raising campaign for "The Connor Project" to rebuild a defunct apple orchard in his name. Although she is strikingly beautiful and appears to have it all together,  Alana also confesses feeling like an outsider. Stenberg helped original composers, write a song with the original show composers, Ben pasek and Justin Paul, (La La Land, The Greatest Showman) for her expanded role called "The Anonymous Ones." She and Evan bond over broken family life, being overlooked and both taking many of the same meds.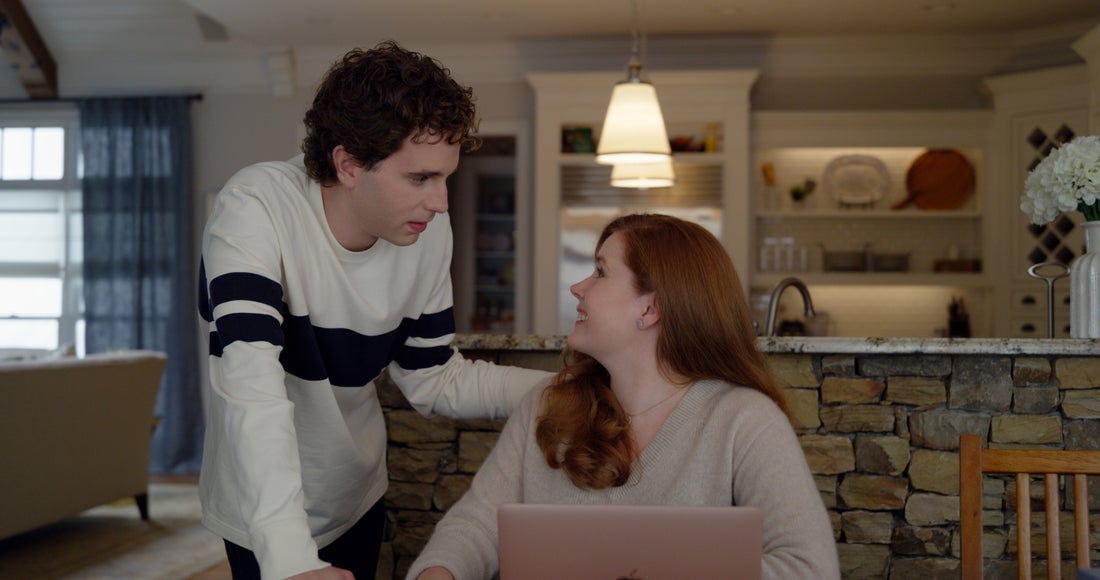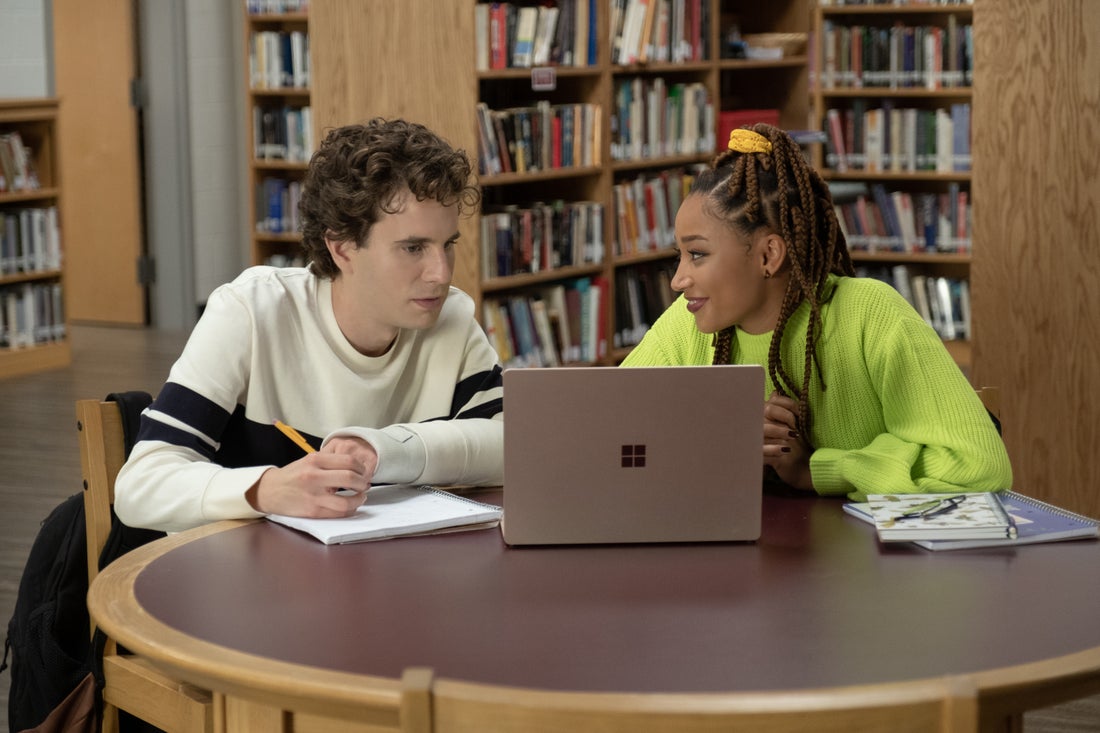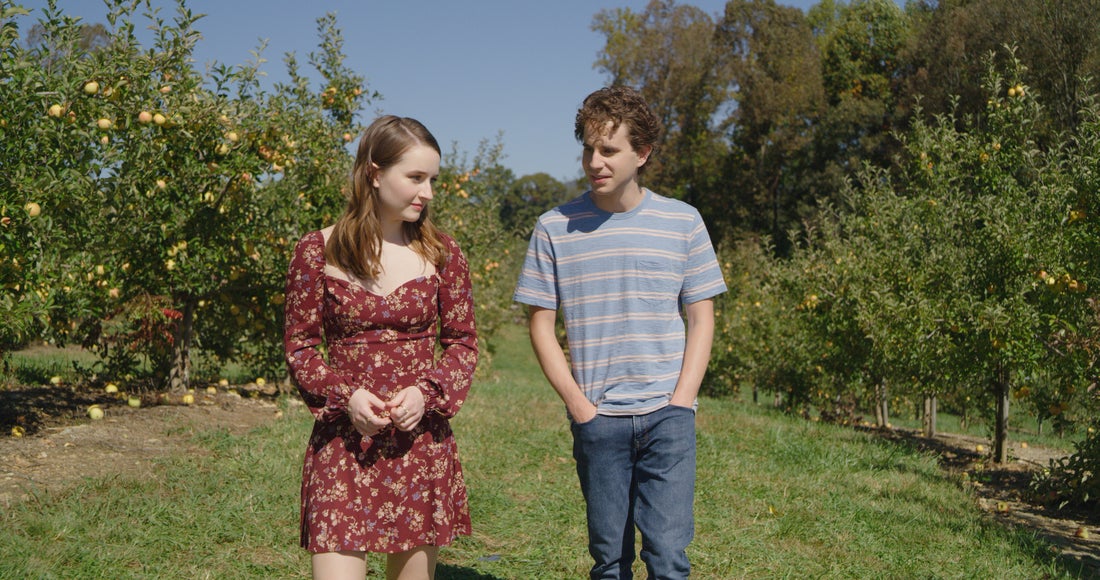 The high point of the film is Evan's awkwardly nervous speech in song reflecting their loneliness in the lyrics "You're not alone, You Will Be Found." The somber reactions of the parents and students in the auditorium help set the somber tone. They record and post Evan's melodic speech which goes viral. Director Chbosky's makes a zooming collage of the thousands of reactions posted on social media reacting to Evan's song. It is a nice piece of editing which culminates in a portrait of Connor. 
The truth finally comes out about the letter, which was actually a suicide note written by Evan to himself, not by Connor. Evan tries to confess and explain tearfully performing "Words Fail." Platt again shows his talent emotionally baring his soul in this gut wrenching song. Julianne Moore even sings. But it's not enough to save the film. 
Four songs from the original show were cut from the movie and the ending was changed which made this more a drama than a musical. There is no choreography and the most effective songs are when Platt is standing alone. Ultimately, this is a film about feeling isolated, telling the truth and healing. Certainly a theme we can all relate to in this time. Dear Ben Platt, you are a consummate performer who made us care about Evan Hansen. But Dear Evan Hansen, we wish this flawed film would have been more like the Broadway hit. 
Universal Pictures          2 hours and 17 minutes        PG-13
In Theaters Now 
The post Dear Evan Hansen first appeared on Movies and Shakers.
from Movies and Shakers https://ift.tt/3AGuIEH