The Starling Movies and Shakers September 24, 2021
There isn't much funny about this film billed as a comedy,  even with a great cast including Melissa McCarthy, Chris O'Dowd and Kevin Klein. The film has some sweet moments but it is more depressing than anything else. The one thing this film can provide is the feeling for those who have lived through a family tragedy that they are not alone and can get help so they can still love each other and themselves. But the way it is structured is often misleading. 
The opening of the film has Lilly (McCarthy) and Jack (O'Dowd), painting a nursery for their infant daughter, Katie. After the opening credits, you find out that Jack and Lilly are separated because something went terribly wrong. Jack is in a mental facility. Is it drugs, alcohol? No, a devastating tragedy caused him to hit the depths of depression.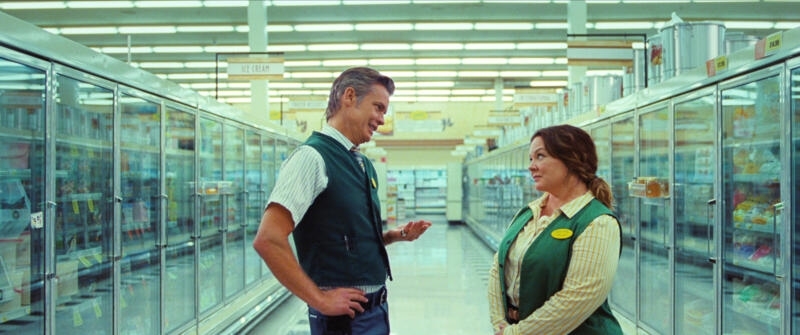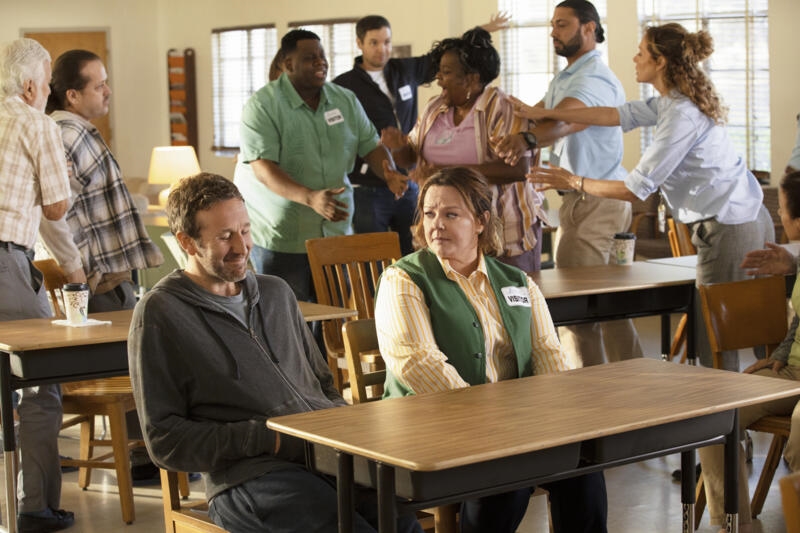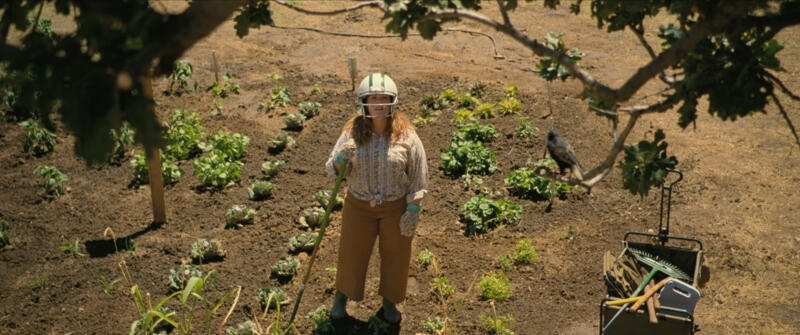 We ultimately find out that they had they lost the baby they loved so much. It takes a long time to find out how. Writer Matt Harris and Director Theodore Melfi (Hidden Figures) slowly leak clues which telegraph the details of their painful story. We found the pace frustrating, able to guess what has happened, before it's shown.
Lilly dutifully visits Jack and seems to care deeply, but she is dealing with the tragedy her own way, basically in denial. She tries to carry on alone at home working on their garden, but keeps getting attacked by a feisty territorial starling. Her silly attempts to kill the bird and protect herself to get some laughs wearing a too large football helmet fail on both counts. The obvious CG effects following the bird in flight and its interaction with humans is bland and unrealistic to the point of distraction.
Jack's therapy leader suggests that Lilly needs to reach out for help as well. She ends up in the office of Larry, a local veterinarian (Kevin Klein) to get advice about the starling. Larry used to be a high-powered psychiatrist (for people) and, cynical as he is, he begins to help Lilly with the starling and her own sad situation. The dialog between them with his off-hand quips also lack laughs, emotion, and on-screen chemistry.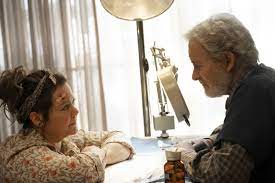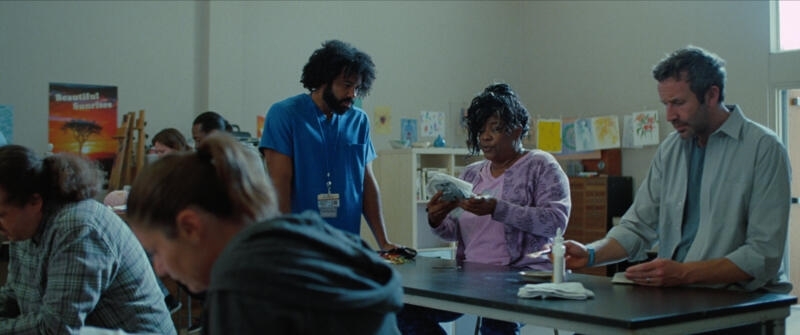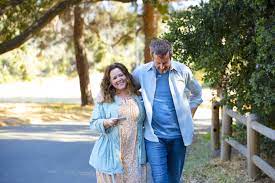 McCarthy has proven herself in comedy and drama over and over again with Emmy award-winning (Mike and Molly, SNL), and Oscar Nominated (Can you Ever Forgive Me?) performances. She puts in great effort in this film and is on screen almost every minute. But the slapstick humor getting attacked by a starling wearing a football helmet for protection isn't enough in this film. She is capable of so much more. Chris O'Dowd is a wonderful actor and he does what he can with this sad role as well. He's simply miscast as an elementary school art teacher who is just left depressed most of the film. Daveed Diggs has a small part as a medical assistant at Jack's facility.
The messages in this film of healing and love after a tragedy is much more serious than we expected. We respect the sensitive situation writer Matt Harris and Oscar nominated Director Theodore Melfi were trying to portray with humor. Despite their best intentions this starling never takes flight.
Netflix          1 hour and 42 minutes       PG-13
The post The Starling first appeared on Movies and Shakers.
from Movies and Shakers https://ift.tt/3ENXu8y