The Eyes of Tammy Faye Movies and Shakers September 17, 2021
Jessica Chastain actually makes Tammy Faye Bakker likable in this film. 
The actress made this her 10 year mission to show the televangelist as a real human being who just wanted to spread love. She was determined to show that the woman was not deserving of the cruel treatment as a cartoonish character targeted by the tabloids and SNL. 
Director Michael Showalter (The Big Sick) follows Tammy Faye's rise, fall and her later years after being led astray by her greedy husband, Jim. Abe Silva wrote the script which is based on the documentary by Fenbton Bailey and Randy Barbato Chastain saw and optioned a decade ago. There is plenty of video of Tammy Faye Bakker on the internet so you can judge for yourself how close Chastain's characterization comes. She went through a lot to make her Tammy Faye look and emote true to form. 
Chastain goes through a transformation with makeup artists piling on prosthetics and layers which sometimes took 7 hours to create. There are 17 people listed who worked on everything from pasting on garish spider-like eyelashes, painting on tattoo-like eye and lip liner, brushing on blue eyeshadow and putting on that red lipstick. The closeups in the beginning of film getting ready for a TV appearance are a great example of what became Tammy Faye's favored look. Chastain also altered her voice to Tammy's childlike sound of Betty Boop.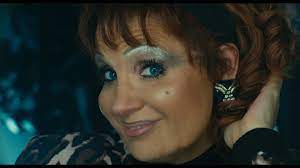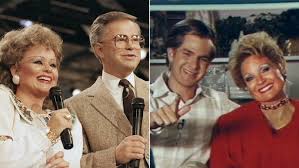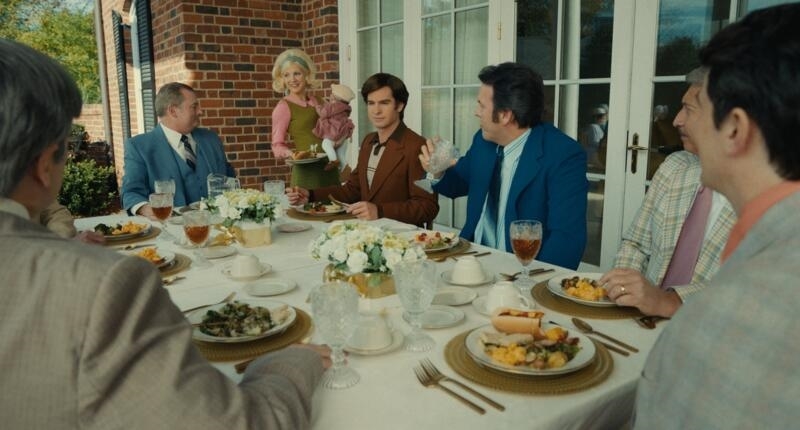 She met husband, Jim Bakker (Andrew Garfield) at Bible college and the two were impressed with each other's devotion to their faith. Young Tammy Faye is portrayed as happy, sweet, innocent and pure. Their love story is so cute as they work together with puppets to spread the gospel and on to become religious TV stars. Garfield captures the essence of Jim, but portrays him almost as too innocent and not as scheming as we remember. He got into all kinds of trouble tarnishing the Bakker name repeatedly. 
Chastain's characterization shows the religious woman as a true Christian with a good heart who charmed and married Jim Bakker. He turned out to be a religious con-man who thought he could control the Evangelical TV Universe. He wanted to surpass the drawing power of Televangelist stars of that era, including the Rev. Jerry Falwell (Vincent D'Onofrio) and 700 club leader, Pat Robertson (Gabriel Olds). Jim was not only looking for glory, but for money and power and took his wife down with him. 
Even with all of the pert young outfits to the extravagant fashion Tammy Faye displayed, Chastain plays the woman as one trying to live up to true Christian values with sincerity and compassion. She won't be relegated to  less than Jim and the other male leaders. 
The scene where she pushes her way into the conversation at the table with Falwell, Robertson and her husband to defend gay people with AIDS during that epidemic shows that her love for all and her ambition had no bounds. She was swimming up river with those folks but just kept going right on. And Chastain's reenactment of the famous TV interview with Steve Pieters (Randy Havens), the gay man with AIDS was a courageous move showing acceptance and compassion totally opposite of the hate filled views of the entrenched powers.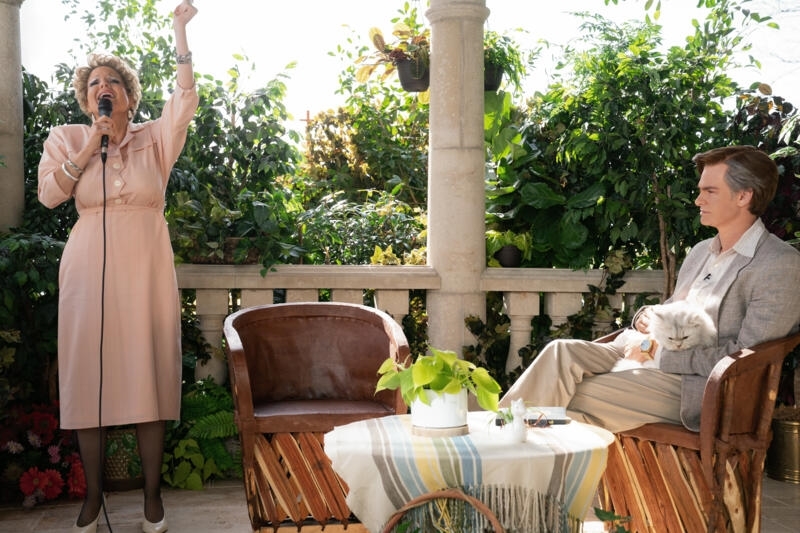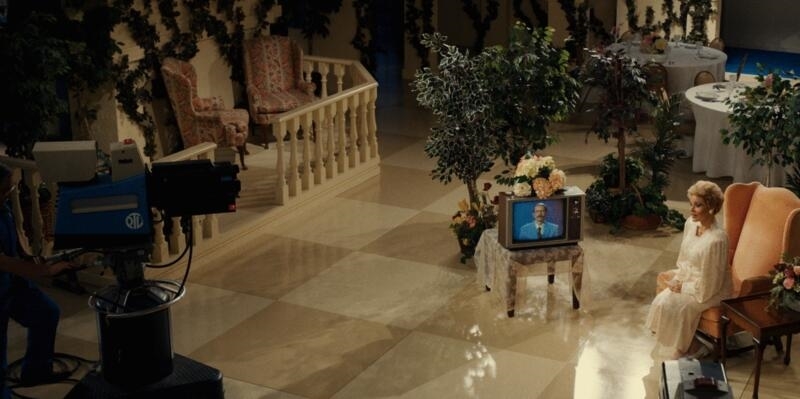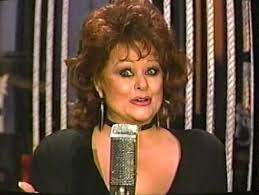 Tammy Faye looks like a saint in scenes dealing with her mother, Rachel,  (Cherry Jones). It's hard to believe they came from the same family. Tammy Faye was sweetness and light compared to the ugly, dour, negative matron who was being showered with gifts and love from her daughter. 
This portrayal is a posthumous gift from Chastain to rehabilitate Tammy Faye's reputation from a laughingstock to a flesh-and-blood, caring human being. She was well ahead of her time in relation to prevailing evangelical dogma. This film gives two generations a different perspective on Tammy Faye and her legacy. Despite the repetitive nature of the storytelling, Chastain's performance just might make you believe there was a lot more going on behind those eyelashes.
Searchlight Pictures.             2 hours 13 minutes               PG-13     
In theaters and On Demand
The post The Eyes of Tammy Faye first appeared on Movies and Shakers.
from Movies and Shakers https://ift.tt/39jYjrn