Prisoners of the Ghostland Movies and Shakers September 17, 2021
Nicolas Cage plays a dystopian Hero in a head-scratcher mashup of cultures and genres where East meets the American Wild West, in Japan. Even in the middle of complete confusion and befuddlement, Cage seems always to make you think he knows why he's there doing whatever he's doing. It takes awhile to catch on to the rush of images and craziness. This neo-noir thriller is Japanese director Sion Sono's first English language movie and it's a visual doozie. Once you get into the rhythm, there's a fun, unhinged logic to this film.
Sono is a fan of Spaghetti Westerns, which is evident throughout. It was not supposed to be shot in Japan, but the director had a heart attack which would have delayed shooting. Cage suggested starting in Japan, and then additional scenes were shot months later in LA.
Sono juxtaposes life in the colorfully garish Japanese town with the drab and dusty apocalyptic nuclear wasteland, Ghostland. Subtexts are woven into the story expressing messages about capitalism, misogyny, nuclear proliferation and power.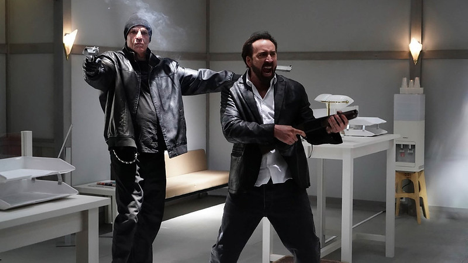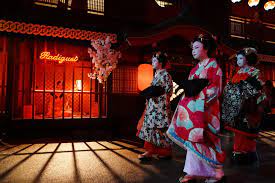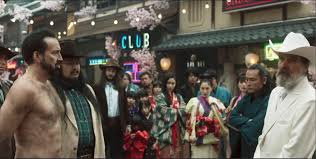 Cage is seriously stoic, yet totally uninhibited in this role, as ruthless bank robber, Hero, with his sidekick, Psycho( Nick Cassavetes). They pull off a colorful heist that turns deadly, and get thrown in jail, but not for long. Hero gets sprung by the sadistic warlord, The Governor of Samurai Town, (Bill Moseley). He is willing to grant Hero freedom if he can find his runaway adopted "granddaughter," Bernice, (Sofia Boutella). She is one of many "adopted" daughters he keeps as sex slaves.
Cage as Hero comes out of jail wearing only a samurai diaper, surrounded by a large group of townspeople. It doesn't seem to phase him a bit. Moseley, known for his horror film roles plays the epitome of evil, granting Hero 3 days to find Bernice or the custom-made black leather suit the Governor provides can be activated. It can blow up his arms and testicles, one at a time, and his whole being if he fails, or any hanky-panky with Bernice.
In the old Westerns, usually, the bad guy dressed in black. Here, Moseley is in a spiffy, tailored white suit, topped with a white stetson, set off by bright red leather gloves. Moseley told us in our interview that slipping on those bright red gloves was just what he needed to put him right in character. symbolizing The Governor, having blood on his hands. While in Japan, Moseley said he took inspiration for his Southern drawl from seeing life-size statues of Col. Sanders as Kentucky Fried Chicken is hugely popular there. And from the Looney Toons cartoon character, Foghorn Leghorn. 
The film is all about the adventures Hero has trying to track down Bernice at Ghostland which is what's left after a devastating nuclear accident. Psycho was grotesquely disfigured. The costuming of the inhabitants of Ghostland is outlandishly weird. They are absurdly trying to keep the clock from advancing to prevent another nuclear blast. It's a little like Clockwork Orange meets Blade Runner.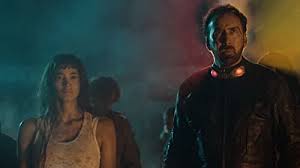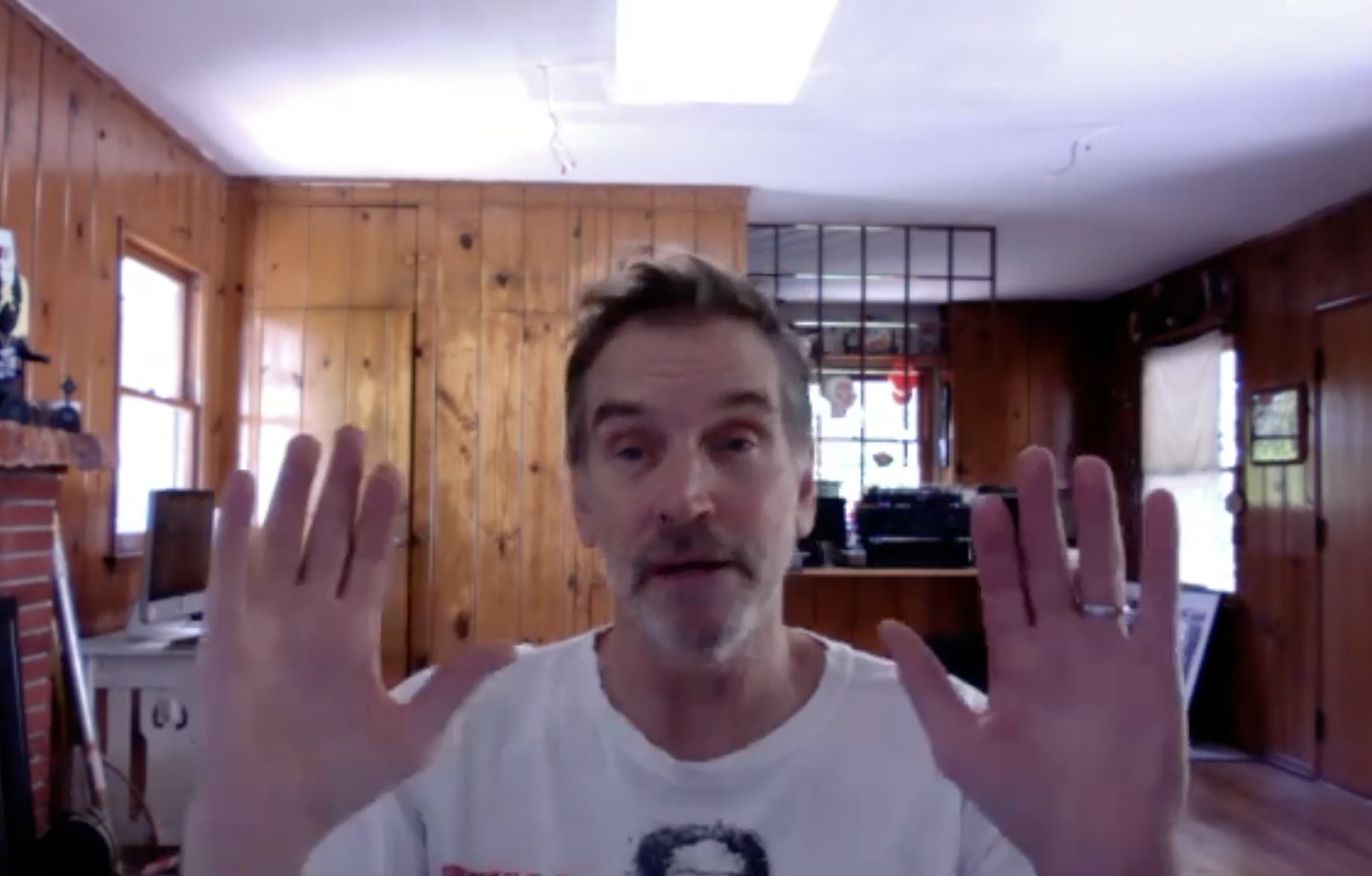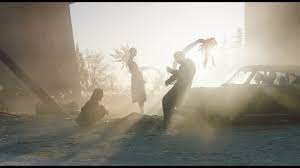 There are chases and battles with guns and swords with plent of blood throughout this surreal action thriller. Sofia Boutella (The Kingsman: The Secret Service) helped choreographed the fight scenes. She is known as a dancer originally from Algeria. Aaron Henry and Reza Sixo Safai are responsible for the zany screenplay. Even so, Sono said he didn't want to get too crazy with this one. He didn't want to scare producers since he wants to do more work in the U.S. 
We saw the film originally at Sundance, but it was good to see it a second time to understand better what was really going on. Cage is calm, cool and reserved as bank robber turned Hero in Sono's take on this Samurai Western. If Sono toned this movie down, we can only imagine what he'll do when fully unleashed. He certainly takes no prisoners in this film. 
RLJE Films      1 hour 43 minutes       Not Rated
In Select Theaters and On Demand
The post Prisoners of the Ghostland first appeared on Movies and Shakers.
from Movies and Shakers https://ift.tt/3Ckjt56