Mogul Mowgli Movies and Shakers September 10, 2021
Riz Ahmed proves, once again, he can play the poignant role of a talented musician with a debilitating condition affecting his dreams and psyche. But this time he takes it even further. It is similar but different than playing a drummer who loses his hearing. Here, he is New York based rapper, Zed, on the brink of a big break when he is diagnosed with a degenerative disease that stops him cold. It was finished and playing at film festivals even before Sound of Metal was finished. In this film, instead of it destroying his relationship with his love interest, it adds to the strained relationship with his traditional Pakistani father in a culture clash over Western ways. 
We saw the premiere of the film at Geena Davis' Bentonville Film Festival which presents films dealing with all categories of diversity. It's in English and Urdu with English subtitles. 
Ahmed, known as rapper Riz MC in real life, wrote the film with Bassam Tariq who also directed the film. The two have a lot in common. Both are Pakistani, having grown up in Western countries. Ahmed spent his formative years in London, and Tariq in Queens, New York. They connected when Ahmed saw Tariq's documentary, These Birds Walk, about a young runaway Pakistani boy. Then shot a music video of Ahmed as rapper Riz MC in Pakistan. They've been working together ever since.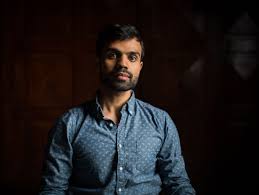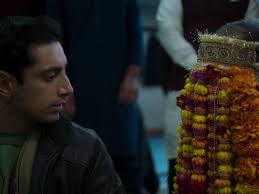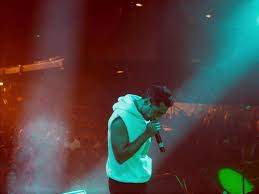 Ahmed wrote the music, lyrics and raps for this film which are on his "Long Goodbye" album. Ahmed and Tariq wrote the screenplay over the internet using an app and Face Time. Both drew from their own experiences as Pakistanis caught between two worlds. Ahmed lost 20 pounds in 3 weeks from his already slight frame for the role which left him hungry, hangry and weak. It made his characterization dealing with treatments for the disease even more convincing. 
Just as convincing as his passionate concert performance expressing confusion about his self identity. It's shot by cinematographer Annika Summerson from behind Zed on stage, so you see the fans' getting revved up as they relate to his anger caught between old and new, East vs. West, trying to find his own truth. 
"Pick a side, do or die, Yeah, cause all we ever do is die,
The White kids want to be Paks Brown planet, It's gonna be that
The man frown, panic and wanting me out
But I'm outstanding, cuz I stand out…"
Tariq uses actual home videos from Ahmed's own childhood and of his father as flashbacks to show the immigrant experience, including an incident at a restaurant, along with a painful rap battle and more.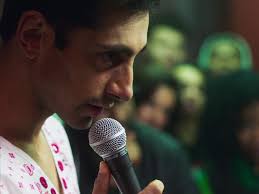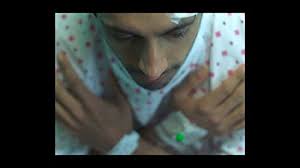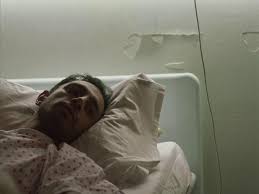 Ahmed's is a stirring performance struggling with emotional, spiritual and physical angst which Director Tariq understands well himself. Even though this is a feature, it nearly feels like a documentary illuminating the immigrant's plight. Adding Zed's health crisis as an obstacle to fulfilling the rapper's dreams in a film released during a pandemic makes it even more visceral. 
Strand Releasing          1 hour 30 minutes.      Not Rated
In select theaters including The Music Box Chicago. 
The post Mogul Mowgli first appeared on Movies and Shakers.
from Movies and Shakers https://ift.tt/3howWka