Not Going Quietly Movies and Shakers August 14, 2021
This poignant, emotional, inspiring documentary  shows how Ady Barkan, the health care activist stricken ALS says, "The Weaker I get, the louder I become" fighting for Medicare for All as the disease ravages his own body. 
ALS stands for Amyotrophic lateral sclerosis, also known as Lou Gehrig's Disease, for the famous baseball player who died of it. The disease affects the nerve cells in the brain and spinal cord which can control movement, speaking and eating.  
Ady was diagnosed in 2015 at just 32 years old and given only 3 to 4 years to live. But he is still going strong, 6 years later, now from a wheel chair traveling the country garnering support, testifying before congress, and protesting in Washington for better health care for all. 
Nicholas Bruckman told us in our interview about the challenges he faced making his meticulously directed film. He followed Ady and his wife, Rachael, for 2 years and took another year to edit the documentary. That included being careful not to make Ady talk too much so he could conserve strength and words for his meetings and speeches.  It was also a major production to travel with him. Ady can no longer speak on his own. But, like the late Stephen Hawking, he uses a computer to voice what he wants to say. Bruckman shows that Ady continues to have a lot to say.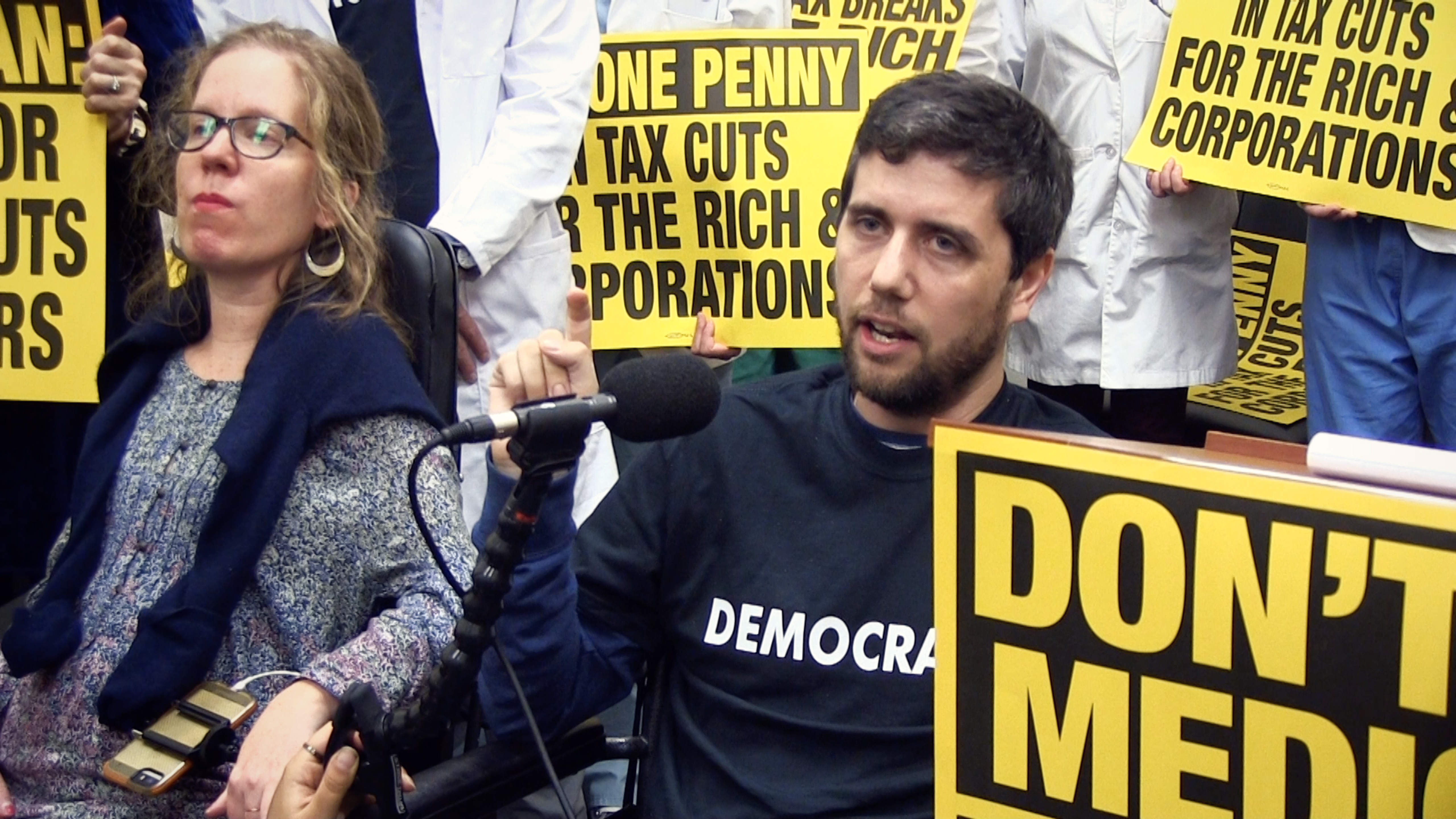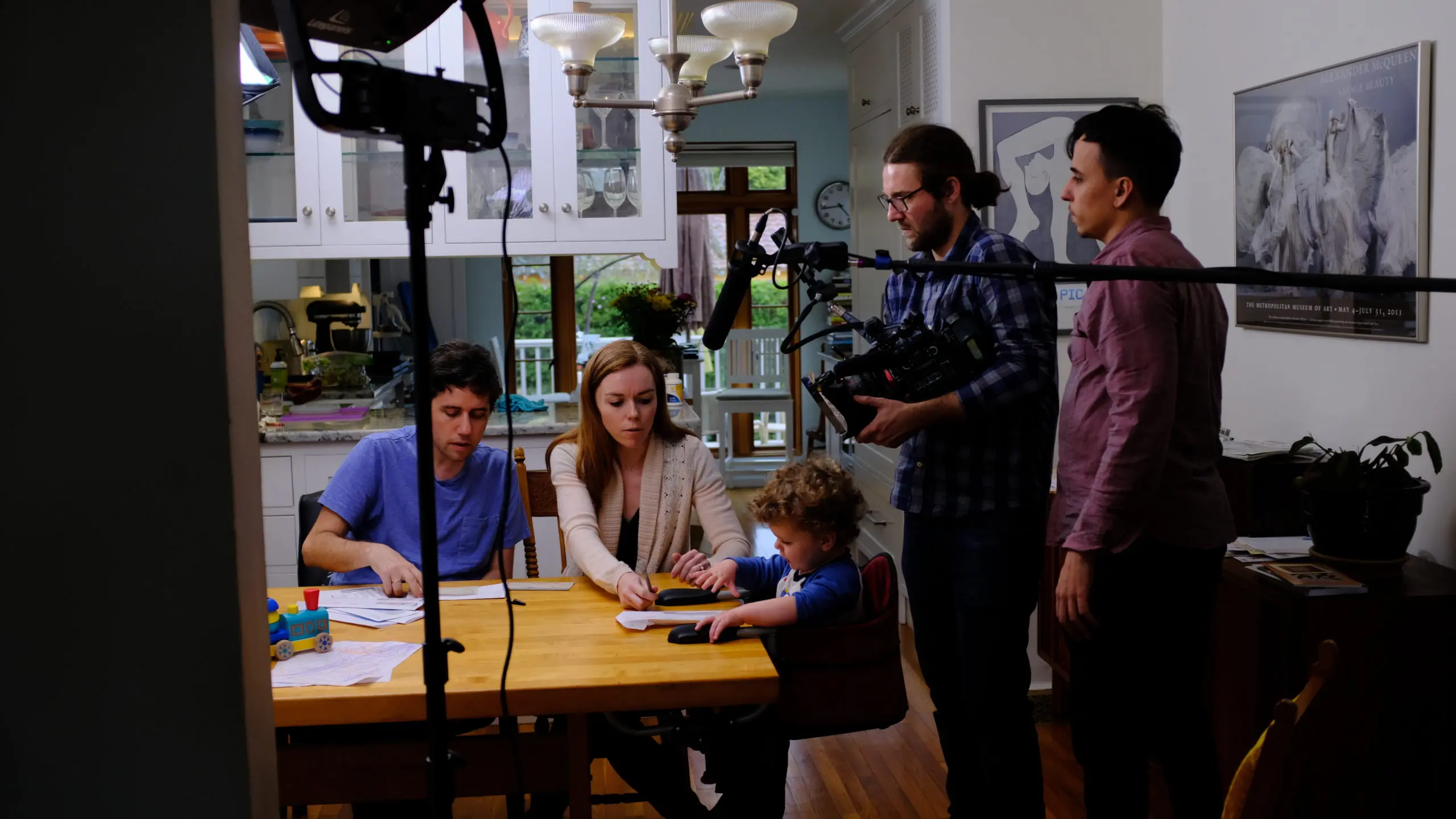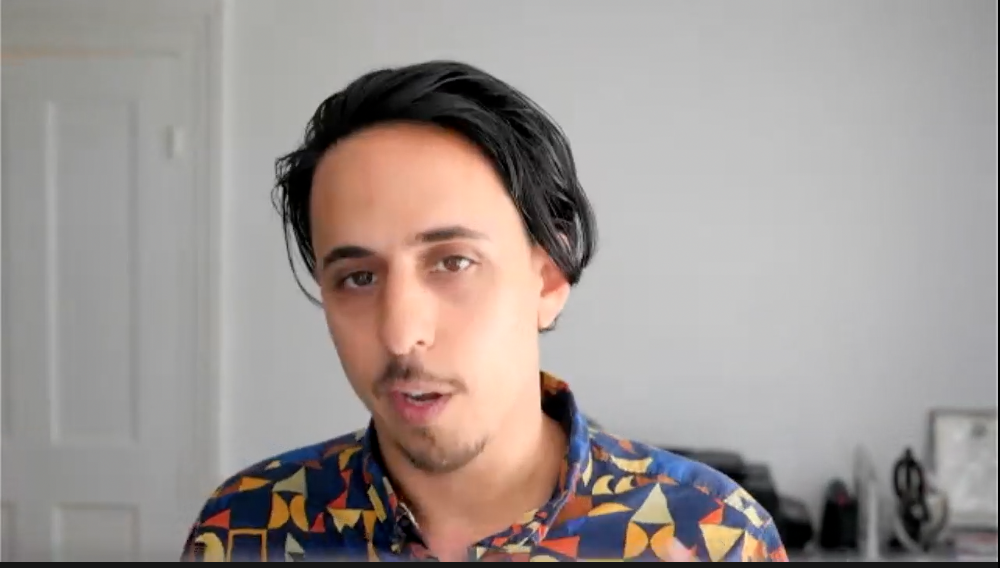 Ady also shows that he is warm, congenial, smart, self-effacing and has a great sense humor. One of Bruckman's favorite scenes was shooting Ady coming out of the shower bare chested sharing a laugh with a buddy, engaging in some racy locker room talk about how Ady's wife wanted him to have a 6 pack. Bruckman admires Ady's ability to find fun and be positive in light of the cards he's been dealt. 
Raised in California, he went to Columbia and then to Yale Law school, married his like-minded college sweetheart who has been fighting right by his side. While this movie was being shot, Rachael became a tenured professor, delivered their son, Carl, and there's another surprise. 
Ady, garnered attention confronting then Sen. Jeff Flake (R-Ariz.) in 2018 on a plane about his swing vote on the controversial GOP tax cut proposal which would have reduced funds for people with disabilities.  It was recorded on video by political activist, Liz Jaff and went viral. Jaff became his political advisor and the incident resulted in a billboard calling for Flake to "Be a Hero" which became Ady's slogan. 
Ady continued fighting for health care and and more in the 2018 and 2020 elections. Bruckman shows with archive and new video, his meetings with Presidential candidates Bernie Sanders and Elizabeth Warren, Kamala Harris and how he keeps beating the political bushes to fight, not only for himself, but to get Congress to get something done. The pandemic has thrown an ugly wrench in his mission, as well as his ability to travel for speaking engagements.
And through it all, he wrote his memoir, "Eyes to the Wind: A Memoir of Love and Death, Hope and Resistance," partially explaining his mission, and as a legacy to leave for his son, Carl. Bruckman said it was exhausting following Ady in action , traveling making great efforts to attend meetings and protests, and it's just as exhausting to watch, but impressive. Despite the terrible odds, Ady's attitude continues to be upbeat. He just never gives up.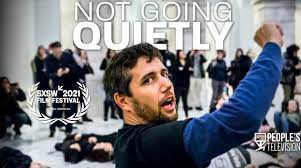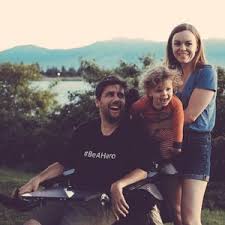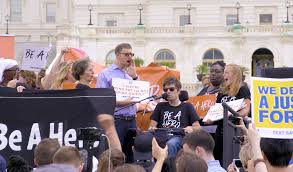 Bruckman captures how tender and loving he is with his family. Even when he has Carl on his lap tooling around in his wheelchair. Just seeing them interact with other, you can't help but tear up. Bruckman has created an honest look at Ady's emotional uphill battle as he continues to fight for health care for himself and for everyone. It will make you sad, and angry at the frustration Ady faces every day. Bruckman shows Ady Barkan's energy to keep on fighting with seemingly boundless enthusiasm. Uplifting and inspiring, this film shows Ady has what it takes to "Be a Hero." 
People's Television          1 hour 36 minutes     Documentary
In Select Theaters           Streaming October 5th on HBO Max
The post Not Going Quietly first appeared on Movies and Shakers.
from Movies and Shakers https://ift.tt/3iNnmII