Respect Movies and Shakers August 11, 2021
With Jennifer Hudson's singing talent and that she was literally anointed by the great Aretha Franklin to play her, we expected more from this film. Hudson has an amazing set of pipes and gives her all to the music. But when not singing, Director Liesl Tommy never pulls out the emotion of her Oscar performance in Dream Girls. 
Hearing Aretha's iconic songs along with the recreation of her glittery concerts should make want to sing right along and get up and dance. Not always the case, despite Hudson's pulling out the stops. She never really channels the Queen of Soul's vocal quality, nor her demeanor, but still gives a passionate performance. We saw Aretha in person on multiple occasions over decades in different cities, so we have those for comparison. 
The dramatic scenes are often too long and then seem to abruptly end aimlessly. Tommy uses so may elongated closeups of Hudson staring at the camera with seemingly dead eyes. The script by Tracey Scott Wilson from the story by Callie Khouri (Thelma and Louise) leaves holes alluding to the problems in Aretha's life story without fully explaining them.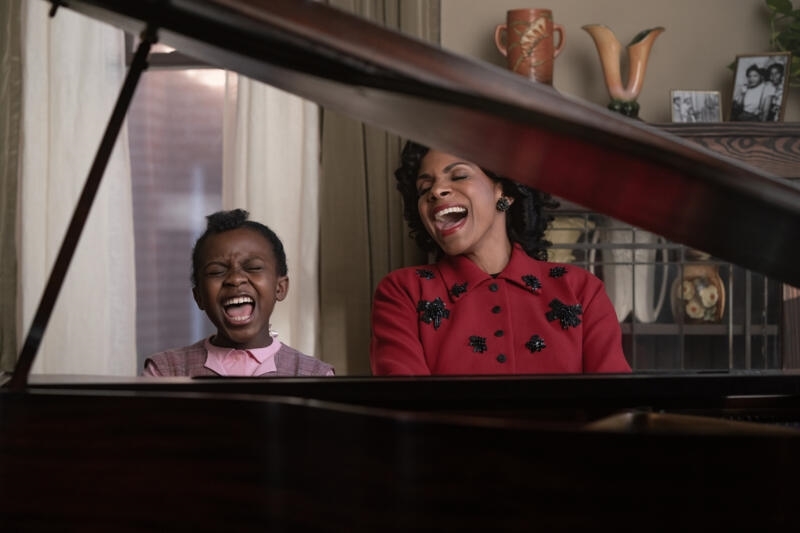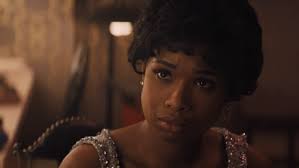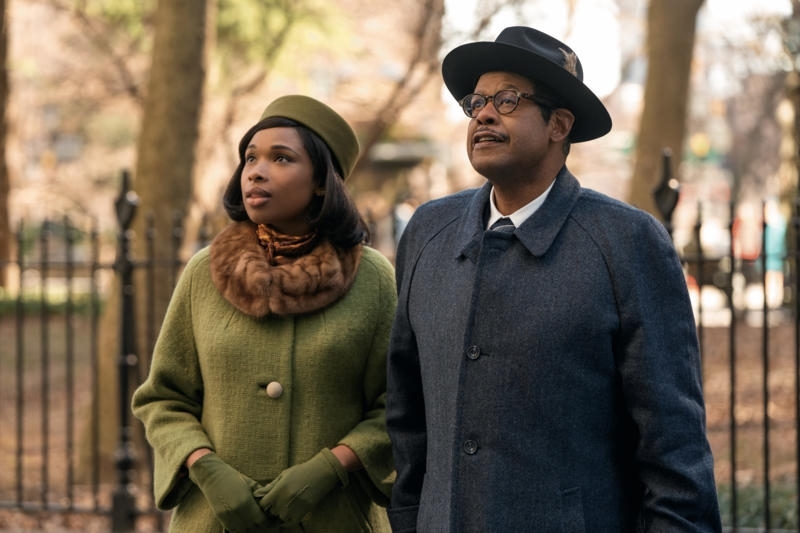 These include the characterizations of the men in her life. Also that of her mother and father, (Audra McDonald and Forest Whitaker). McDonald gets to use her stunning voice in a scene or two, but is given little more than time to give 10-year-old Aretha advice not to sing if she doesn't want to. And Whitaker is portrayed as primarily a man of the cloth, not the serial womanizer who used his daughter to entertain his friends and congregation. 
Aretha, as a child, (Skye Dakota Turner) has a great voice, and the little actress aptly fills the bill. Another point in the script which is glossed over, is Aretha's history of sexual abuse that resulted in two pregnancies, the first as a preteen. She had four sons and we don't get to know much about any of them. The Franklin family reportedly was involved in this production and that may be why some of the history feels sanitized. 
As the story goes, Aretha's career was going nowhere with Columbia Records. When the label dropped her, legendary record producer, Jerry Wexler (Marc Maron) swooped in. He had already hanged the face of the music business, coining the term "rhythm and blues." At Wexler's urging, Aretha ends up like a fish out of water in Muscle Shoals, Alabama to work with Wexler. There she finally gets to record her own song, her own way albeit with White musicians she had never met before. "I Never Loved a Man," hits big and Wexler's on a roll. This is where director Tommy inserts Black and White scenes working in the studio and with Wexler guiding her leap to success. He also has to keep her abusive manager/husband, Ted White (Marlon Wayans) at bay. Maron has become the go to guy to play Jewish music producers. We've seen him in this role before but this is the one he does really well. As Aretha is more successful, she gets bolder about creating her own sound with her sisters ((Saycon Sengbloh and Hailey Kilgore) who help transform her nickname, Re-Re, into her anthem, "Respect. " It's one of the better scenes.
Director Tommy includes sequences showing Hudson as Aretha fighting for civil rights and social justice, taking on unpopular positions defending Angela Davis and marching with Dr. Martin Luther King, Jr. (Gilbert Glenn Brown) King was a close friend of her family knowing him from the time she was just a little girl.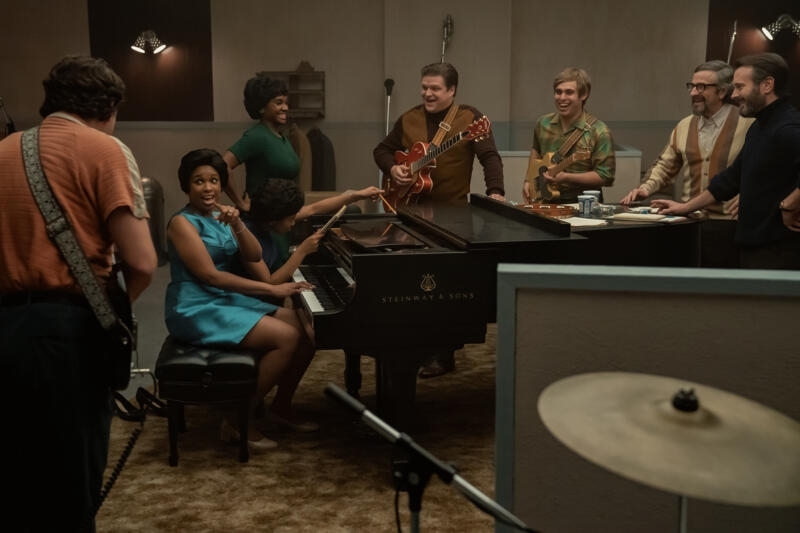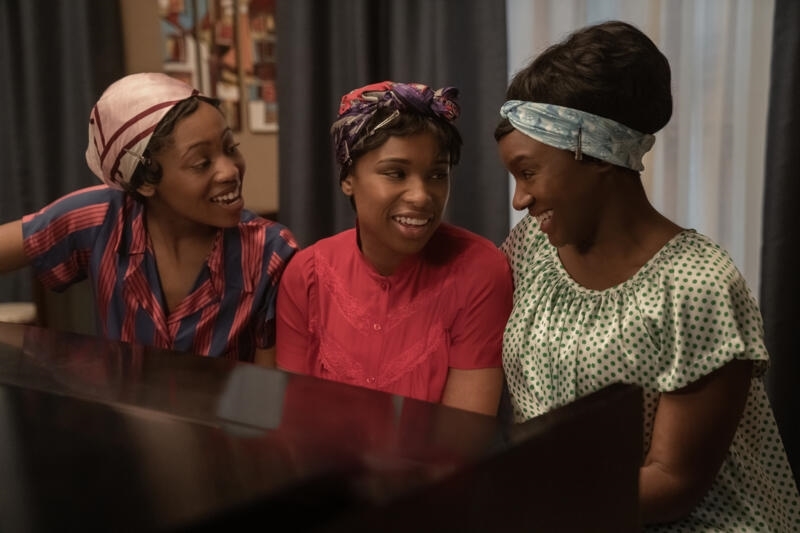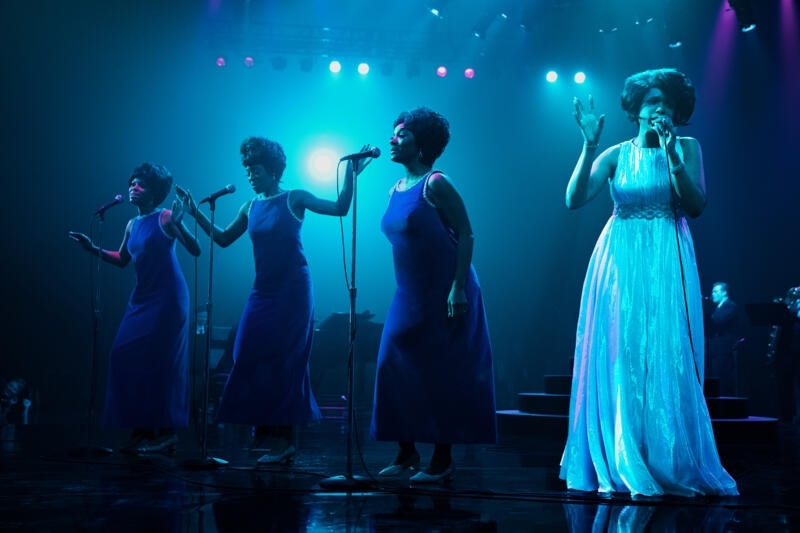 The story doesn't gloss over her demons Aretha had to overcome, which included addiction. The scene watching her very slowly picking up empty liquor bottles a party goes on forever. It is a long, boring scene, which was to make the point. We get that it's what prompted her to go clean, but some judicious editing was needed here as well as with many other poorly paced scenes. 
With all the glitzy costumes and staging of the musical numbers, there is some excitement which lifts the film periodically. The trappings and performances reproducing Aretha's concerts in the 60's and 70's are welcome energy. 
Despite the flaws and the prolonged scenes to nowhere in this very long film, it still presents concert material that not only holds up, but is as soul-stirring today. Hudson is a force to be reckoned with. Unfortunately, this characterization just doesn't quite reach Aretha's stature. The biggest payoff for staying with this film is to see, Aretha herself getting respect, mid credits, belting it out, bringing down the house, once again, the Queen on her throne. 
MGM/United Artists International       2 hours 25 minutes      PG-13
In Theaters Friday and on Apple TV+
The post Respect first appeared on Movies and Shakers.
from Movies and Shakers https://ift.tt/3AEhKH7