Annette Movies and Shakers August 6, 2021
This avant-grade, melodramatic rock opera, is a tragic love story that is both confusing and confounding, yet often strangely captivating. It's a monumental creative undertaking. Most of the singing was actually done by the star-crossed lovers portrayed by Adam Driver and Marion Cotillard. 
The Sparks Brothers, (Ron and Russell Mael) also known as Sparks, wrote the screenplay, the score, the songs as well as appear in it. They are shown working in the studio in the first scene and the story takes shape from there. It was always their dream to score a feature length film, they hit it big with a premiere at Cannes this year. 
Edgar Wright's The Sparks Brothers documentary we saw this year at Sundance and SXSW shows why they are called "My favorite band's favorite band." Their quirky, creative style has been inspiring the most famous bands for over 50 years.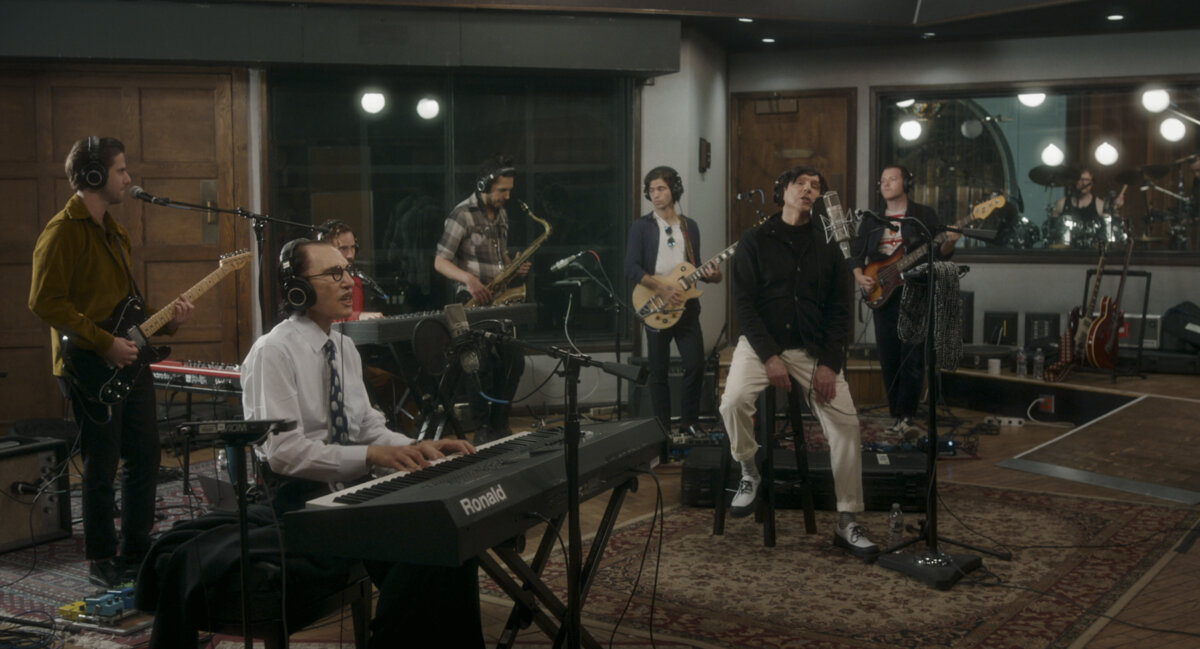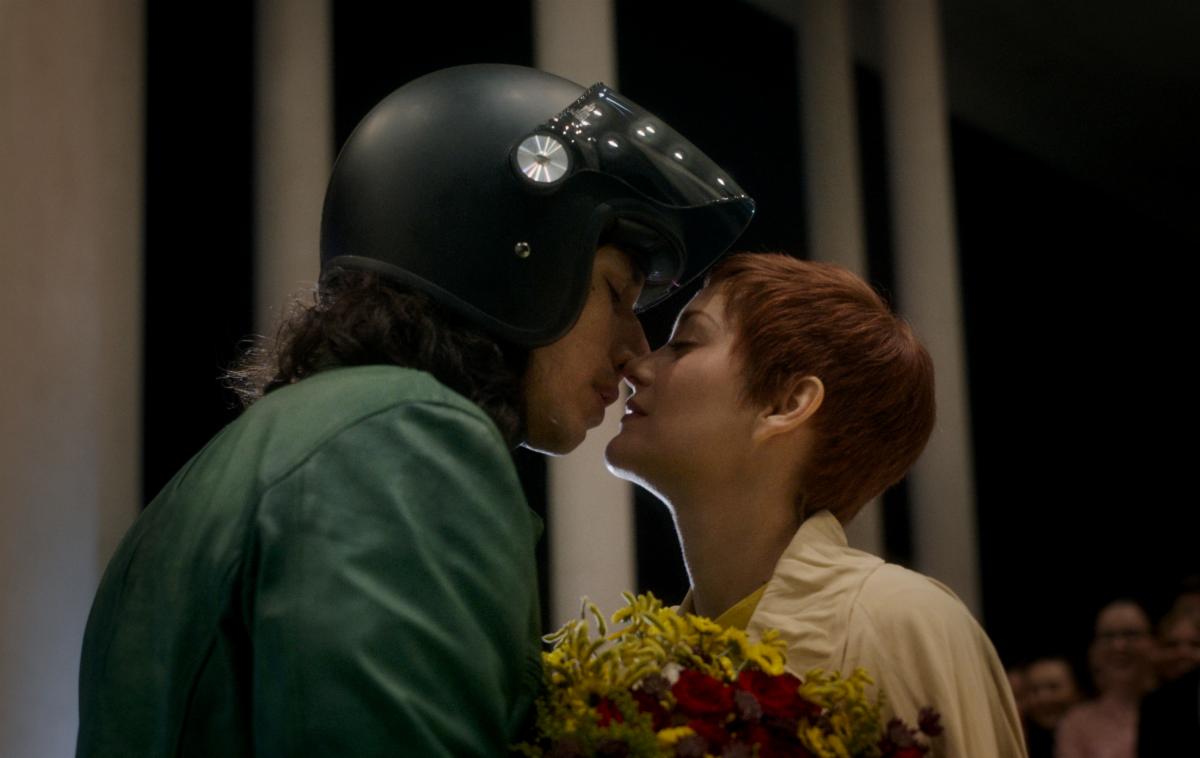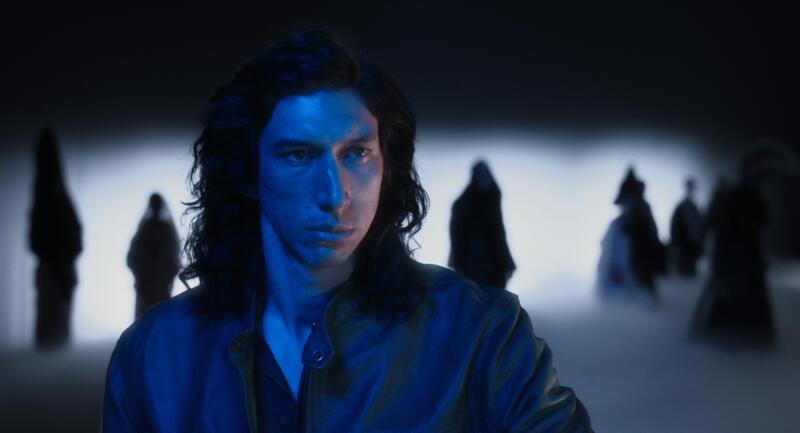 The film, directed by Leos Carax, is almost an updated Greek tragedy, even having a Greek chorus in the form of backup singers pop up. Henry McHenry (Driver) is the hot stand-up comedian whose edgy material is like an enraged soliloquy. He tells his story in a green hooded terry bathrobe with just boxers underneath, pacing much like a prize fighter. His material is combative social commentary, sparking reaction from his audience who know his routines so well, they say it with him. But Henry summarily rejects them. Henry talks when doing his comedy, but sings throughout the rest of the film. Driver has a hard core edge in this film.
He meets and marries Ann, (Marion Cotillard), a highly successful opera superstar. They are very different people but appear to be very much in love as evidenced by their scenes of sensual scene lovemaking.They become a showbiz power couple followed by syndicated entertainment shows, like Access Hollywood and Entertainment Tonight with a little TMZ in the mix. Director Leos Carax recreates clips with Henry and Ann to show their celebrity. 
Henry is always playing too cool for the room tooling around town on a motorcycle, jealous, having to pry Ann away from her doting fans.When she becomes pregnant, the birth of their baby, Annette changes the couple's dynamic. She becomes one of her tragic characters in her operas. Even more weird, their baby, Annette, looks animatronic, portrayed by a marionette. It's a little jarring to see at first, but she becomes more real as the plot thickens. Annette, at a very young age,  develops an incredible talent of her own. 
Henry is the heavy dealing with his own insecurities. He's jealous of his wife and pinned down taking care of his daughter. It's tragedy after tragedy for all of them with mounting guilt and suspicion creating events that turn into lethal consequences.  And, of course there's a twist that will leave you wondering.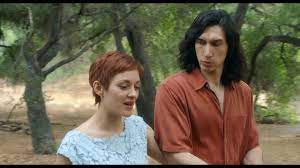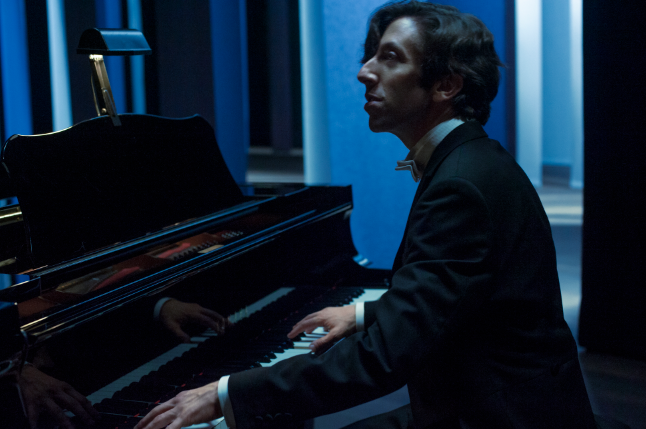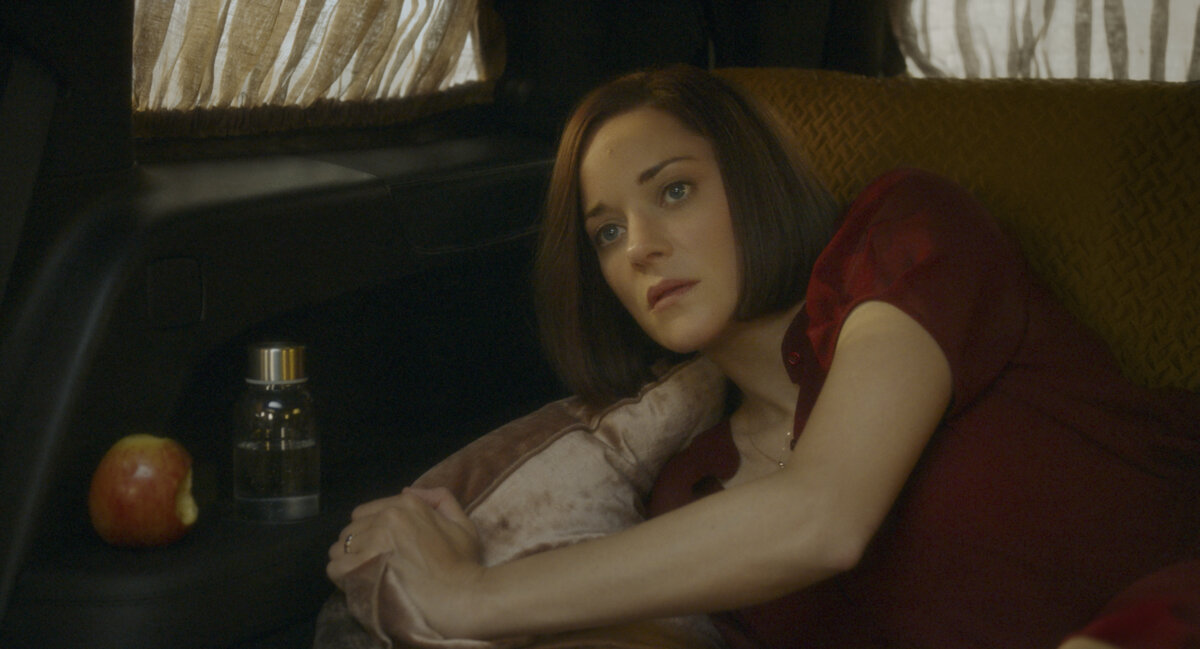 This is Carax's 6th feature film and the first one in English. He is known for adding a supernatural flavor to his films and this is no exception. He uses double exposure, oblique angles with stark to ethereal lighting adding a foreboding appearance to the film. 
The story itself is not that original, a lot like A Star is Born and La La Land. With The Sparks Brothers unique creative and imaginative musical abilities, and Carax's direction, this is a complicated operetta that is definitely worth studying. It is depressing and strange, but also one very unique bit of filmmaking. 
Amazon Studios     2 hours and 19 minutes      R
In theaters now. On Amazon Prime Video August 20th
The post Annette first appeared on Movies and Shakers.
from Movies and Shakers https://ift.tt/3lB92oE