OLD Movies and Shakers July 25, 2021
M. Night Shyamalan is known for his horror mystery thrillers. It has a distorted time line, like many films and TV shows we've been seeing. While this kept our interest for a good portion of the film, we think Shyamalan puts too much emphasis on the mechanics of this plot, rather than further developing his characters. Shimalayan not only wrote and directed but, as in his other films, makes a brief appearance. 
This film speeds up the lives of resort goers who, in some way, have problems. Shyamalan takes his time letting us know what they are. An over effusive welcome at a luxury resort includes being greeted with a cocktail specific to each one of guests. What a nice touch, you say. Or, as we said, knowing the director's work, "Don't drink that!" It's the first clue that something's afoot. 
The first family we get to know become the focal point of the film. Insurance Actuary Guy (Gael García Bernal) and his wife museum curator, Prisca (Vicky Krieps) have planned a luxurious resort vacation. We start in the car with them on the way to the resort. We slowly find out that this special time together will be their last before they tell their two young kids, Trent (Nolan River) and Maddox (Alexa Swinton) they're going to separate.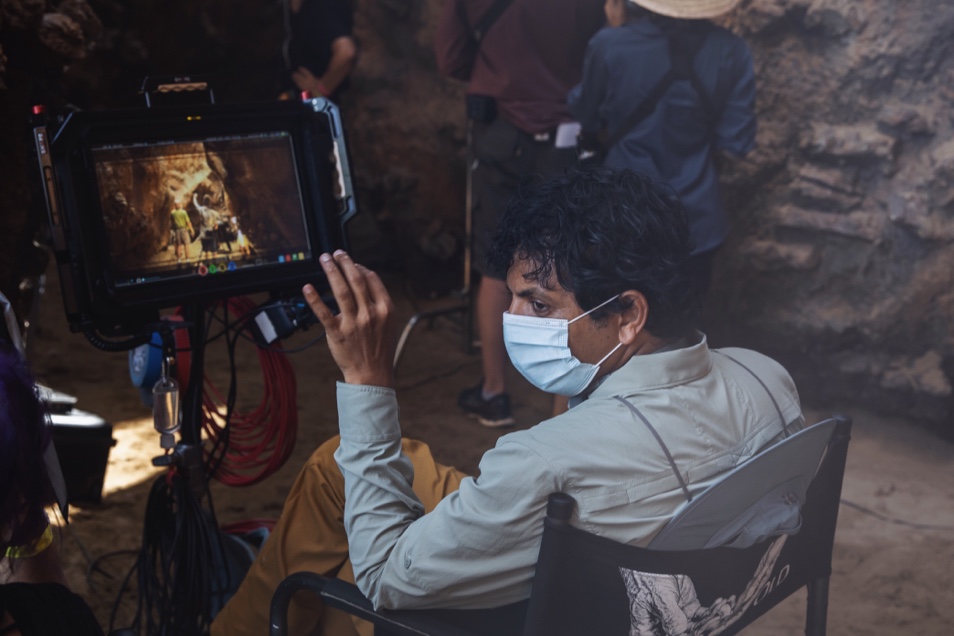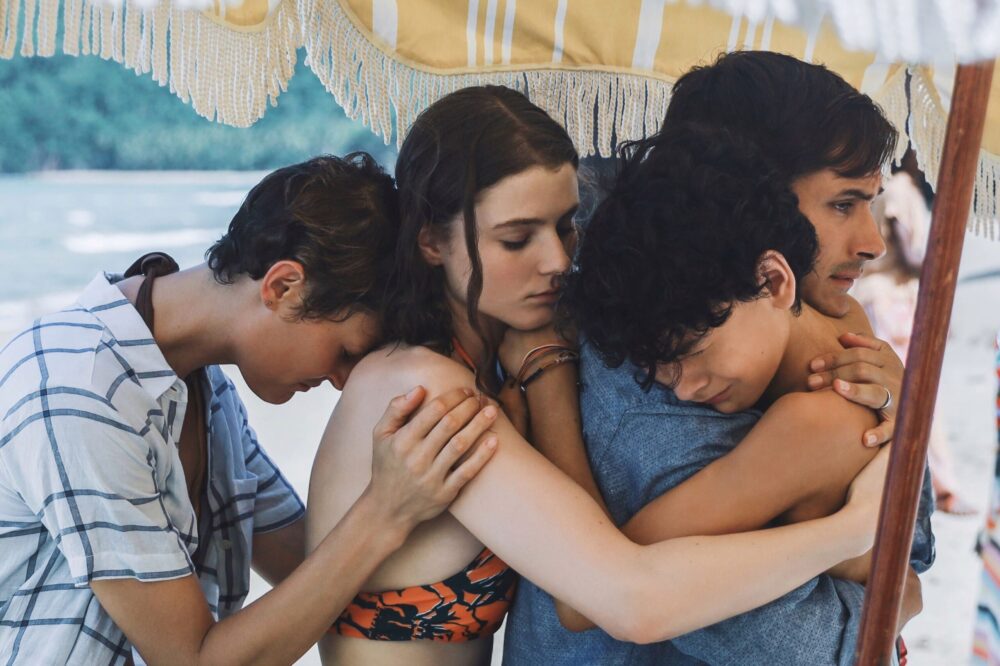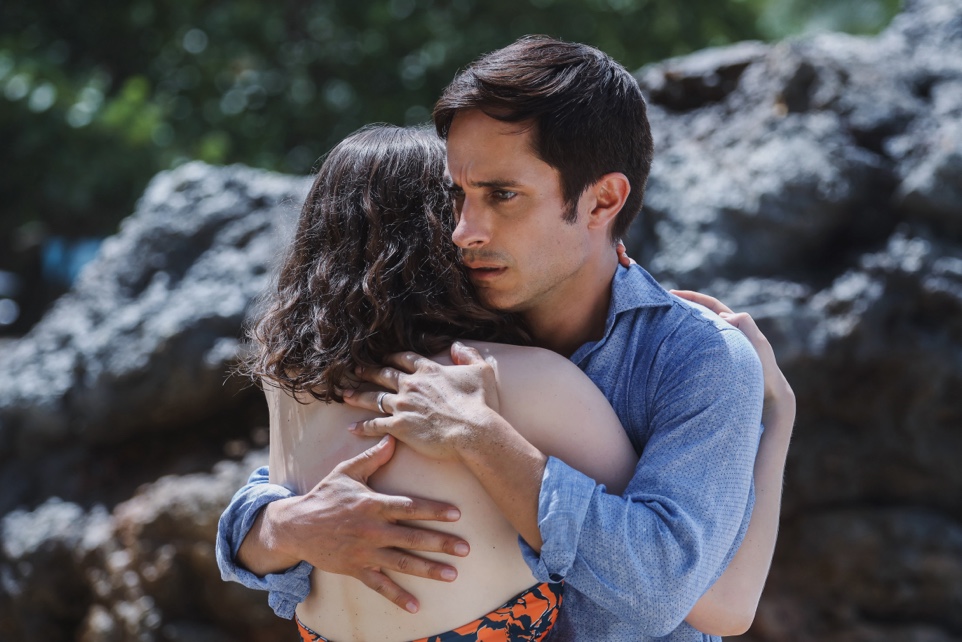 The unctuously  accommodating concierge at the resort has planned an extraordinary experience for them along with a few others who've arrived. They include a stressed out doctor and his much younger sexy wife, Charles and Chrystal,(Rufus Sewell and Abbey Lee ) who have brought young daughter, Kara, (Mikaya Fisher). They've also brought the doctor's mother Agnes (Kathleen Chalfant) and the family dog.
Shyamalan plays the resort driver who takes them to an area where they have to walk down to a remote sandy beach surrounded by walls of rocks. They question the curious amount of supplies the resort is sending with them for just a day at the beach. 
Later, male nurse, Jarin arrives with his epileptic wife, Patricia (Ken Leung and Nikki Amuka-Bird). They find a rapper, named Mid-Sized Sedan, (Aaron Pierre) already sitting on a rock looking out-of-sorts, continually dabbing blood from his nose. Now Shyamalan pulls the strings as the characters begin to discover the supernatural environment they've been thrust into. 
Shyamalan based this film on the book "Sandcastle" by Pierre Oscar Lévy and Frederik Peeters. The film was shot on 35 mm by Cinematographer Mike Gioulakis (US, TV series Servant). We noticed his using so many  long pans away from the characters that it began to feel like a cinematic pan-demic. But his framing was often odd, adding tension with the subject partially obscured to one side or in an incongruous situation.
As the day progresses, the horrors compound with the discovery of a floating dead body. When they reach out there's no cell service, internet, or any way to get help. They could no longer pass through where they had entered.  
The realization becomes increasingly clear that they are aging at a highly accelerating rate. Trent who was only 6 when he set foot on the beach and his sister, Maddox are suddenly teens. They're definitely in need of a wardrobe change. This is where we think Shyamalan lacks giving his characters adequate reaction to what's happening in front of their eyes. Any parent would go out of their minds, but here, it's all too readily accepted. Even seems so contrived to the point of having backup bathing suits in a bigger size.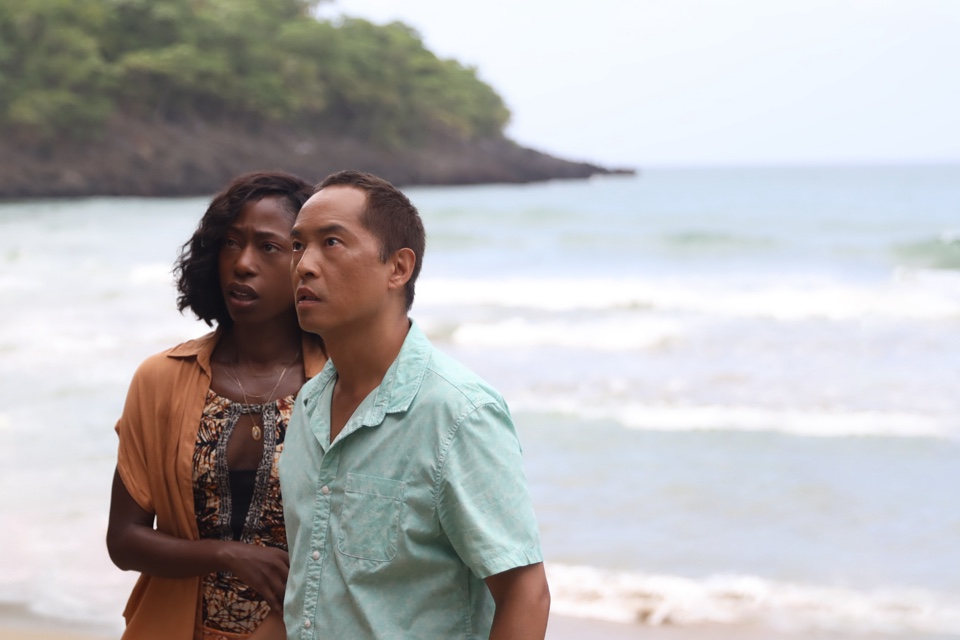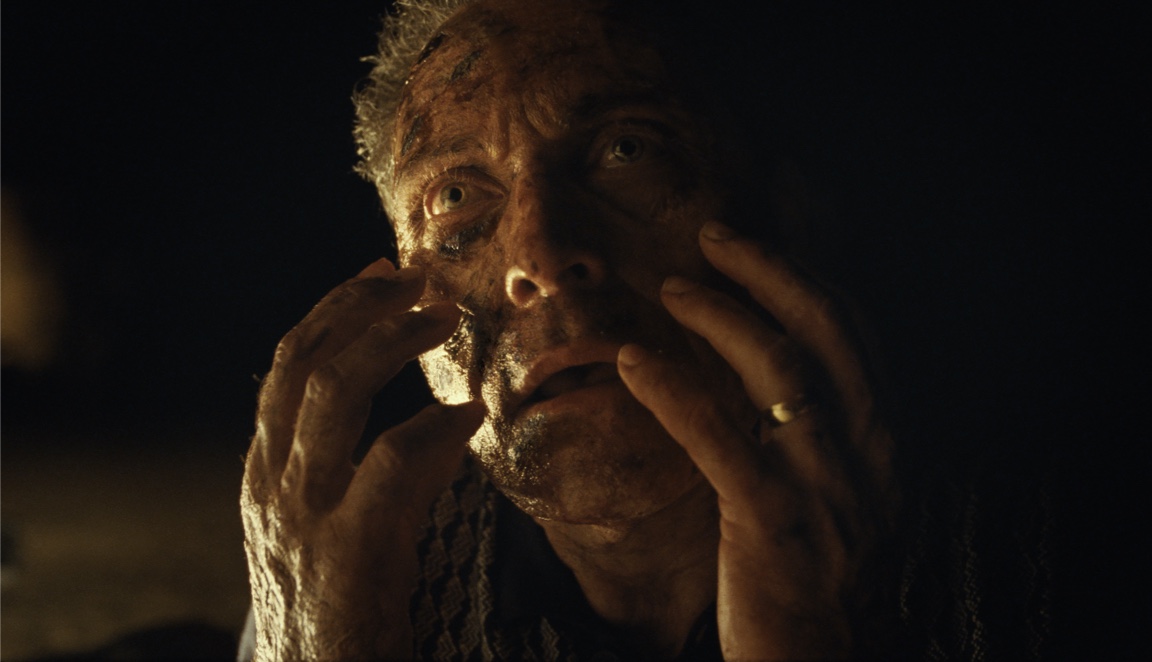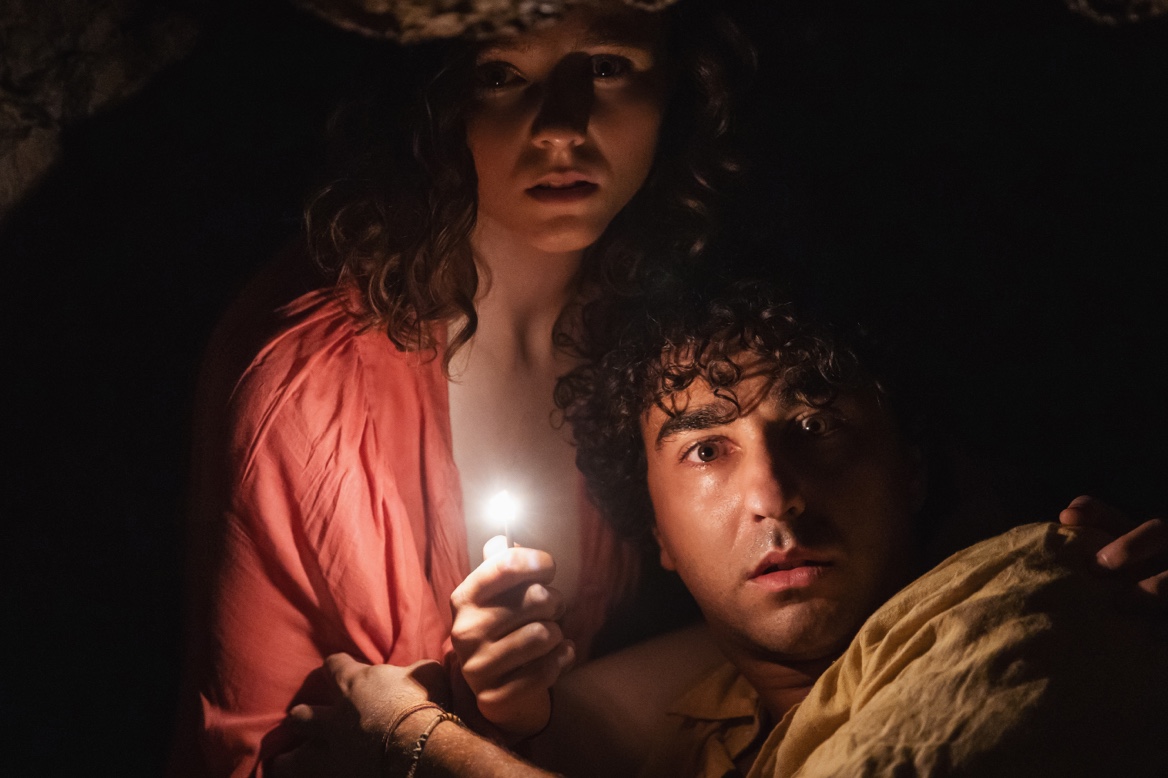 Gael Garcia Bernal always gives an earnest performance, and Vicky Krieps lets the smoldering resentment towards her husband come through. But the stand outs in this film are Alex Wolff and Thomasin MacKenzie as the teen brother and sister who have the most intense, believable reactions. They are the most human of the bunch and Shyamalan develops them best, giving them more screen time to play out their path.
An accelerated puberty leads to a pregnancy and a beach birth in a matter of minutes. The other characters are going through dramatic physical and mental changes as well. And worst of all, they cannot get off the beach. They're trapped. 
It all leads to some horrific images showing ways each of the characters reacts to their impending doom, all of which we sort of expected. The premise of the film is certainly intriguing enough to keep your interest for the greater part of the movie. It makes you curious enough to see what Shyamalan is going to employ for a surprise twist. In this case, we found his attempt at some sort of social relevance to be less than compelling. 
Perhaps Shyamalan also wants to send a message of accepting the slow process of aging. But after seeing this film, the next time when you're asked if you want to take advantage of a day trip at that fancy resort, take a pass. 
Universal Pictures      1 hour 48 minutes         PG-13
The post OLD first appeared on Movies and Shakers.
from Movies and Shakers https://ift.tt/3eSO28Q