Summer of Soul Movies and Shakers July 2, 2021
This film is filled with powerful performances discovered after 50 years in someone's basement. It's not only enthralling, but makes a cultural and political statement about race still relevant today. 
First time Director Ahmir "Questlove" Thompson could not believe that the Harlem Cultural Festival was held in 1969 in Mt. Morris Park near Harlem just weeks before Woodstock. Everyone knows about Woodstock, but why don't we know about this festival? It was recorded. But where were the tapes? 
The best Black entertainers of that time performed for audiences of 50,000 each day during 6 weekends. You will see stunning performances, up close and personal, with Stevie Wonder, Gladys Knight and the Pips, The Fifth Dimension, The Staples Singers, Mahalia Jackson, Mongo Santa Maria, Nina Simone, BB King, Hugh Masekela, even Sly and the Family Stone plus so many more.
It was sponsored, supported by New York City and taped for television, but Questlove became obsessed with finding this series of concerts that had never seen the light of day. They were in Festival Producer Hal Tuchin's basement! He decided to get his hands on them and find someone to make the movie when it was suggested that he should do it himself.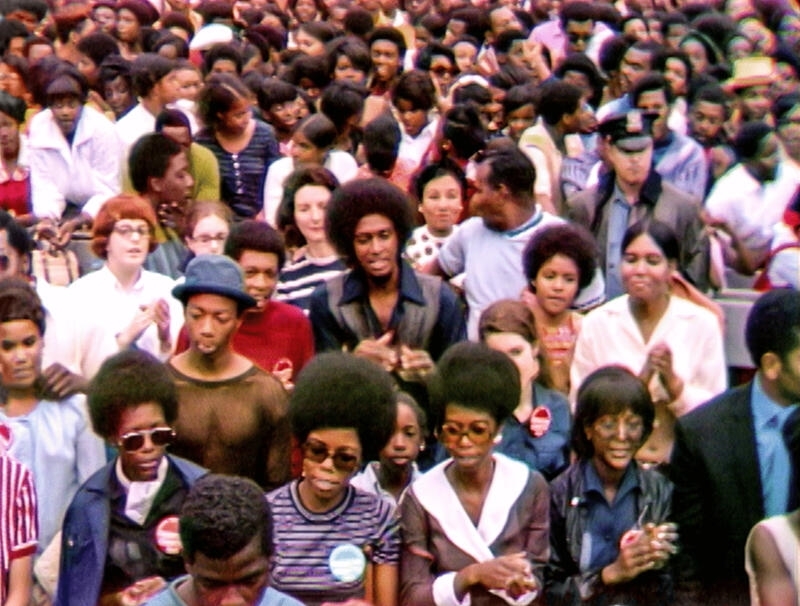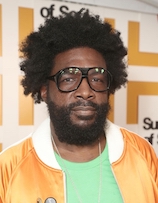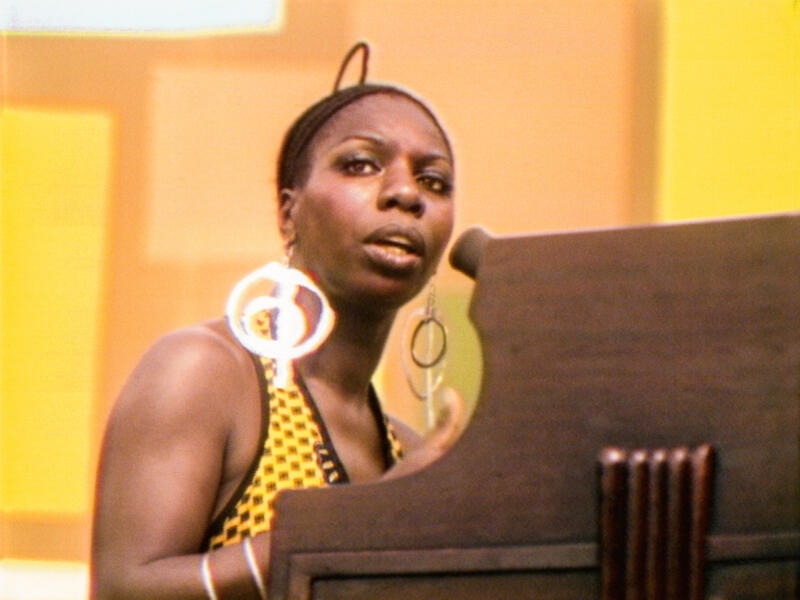 It's really fortunate to have a musician the caliber of Ahmir "Questlove" Thompson direct this film. As a musician, drummer and leader of The Roots which is the house band on the Tonight Show with Jimmy Fallon, he understands how important it is to let the music play. But he also did the research, finding background on who and how it was put together. He also puts the Harlem Cultural Festival in social and political context with interviews of people who attended the festival, those who performed there and political leaders from then and now.
News reports of the what was going on at the time are interspersed throughout the film. Reaction to war, civil rights protests, reaction to Walter Cronkite announcing the landing on the moon included. One festival goer reacts saying the government should take care of feeding the people on Earth first. This is also when the term Black started replacing the term Negro. Questlove includes how New York Times reporter, Charlayne Hunter Gault, convinced her editors to switch using the term Black in their reporting. Nina Simone's song interpreting Lorraine Hansberry's "To Be Young Gifted and Black" is a powerful portion of the film showing the positive reaction from the festival audience. These six weekends of concerts spoke to people of color and you see just how much they relished and enjoyed it.  
We saw the film at Sundance (Grand Jury & Audience Doc winner) and at Doc 10 in Chicago with Q & A. We were shocked, not only at the quality of the visuals filmed of the performances, but also the crispness of the sound. Questlove said he was absolutely amazed by the quality of the audio from just 16 mics at the concerts. It hardly needed to be enhanced.  And the closeups of the performers are insane. Seeing Mavis Staples with Queen of Gospel icon, Mahalia Jackson wailing as they pass the mic back and forth is spiritually inspiring. And who knew Stevie Wonder could play drums? He was only 19! This appearance, even though Wonder had already chalked up 10 hits, helped propel him to stardom.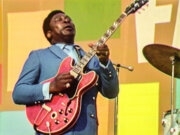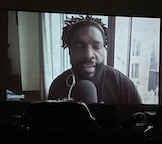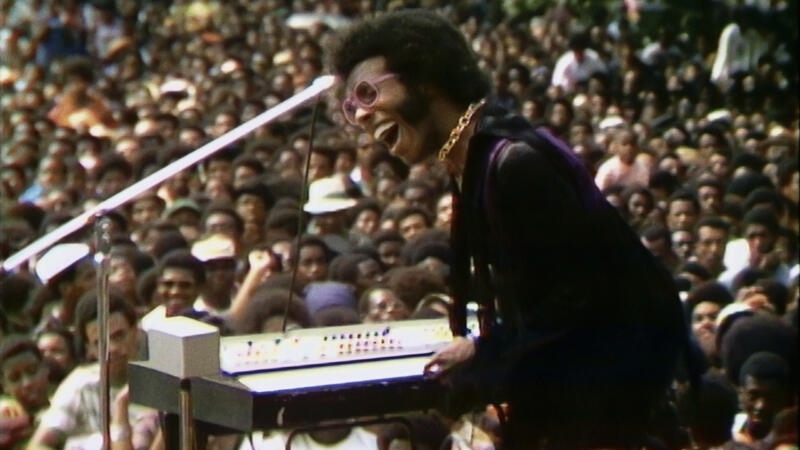 Sly and the Family Stone were the diverse group, with a female horn player and a White drummer that was not the usual seen by Black audiences. The film shows where there was some trepidation on the part of these concert goers, but, of course, Sly took the house down.  Questlove admits his biggest problem was having too much material to share. He had 40 hours of tape. First cut was 4 1/2 hours then pared down another 90 minutes and, finally, to just under 2 hours.  
Questlove went on the quest and found out how much he loved bringing back to life the "Black Woodstock" for everyone to see. He's already thinking about doing another one. This is a film placing a significant moment that fixes the time line in music history. It is eye-opening, surprising, entertaining and culturally relevant to the issues we are still dealing with today. You'll scratch your head wondering how so few knew of this Harlem Cultural Festival, until now.
Searchlight Pictures     1 hour 57 minutes        PG-13
In Theaters, Streaming on HULU 
The post Summer of Soul first appeared on Movies and Shakers.
from Movies and Shakers https://ift.tt/3dFcsBX